Merivale and Pimm's have partnered together, and taken Coogee Pavilion Rooftop's Glasshouse to transform it into a simply gorgeous London-style oyster bar. Open from March 9th onwards, Pimm's Oyster House offers the freshest shucked oysters accompanied with "… classic serves of the beloved gin-based aperitif…", a well as bespoke cocktails.
Inspired by the historic culture of London oyster bars, this pop-up will serve shucked-to-order Sydney rock oysters that can apparently be enjoyed "… au natural or partnered with the Pimm's mignonette…". The mignonette in question has been delicately crafted by Coogee Pavilion's Executive Chef, Jordan Toft, in order to elevate the flavours involved with a good oyster by allowing the full-bodied fruitiness of Pimm's to mingle with the "… acidity and bite…" of vinegar.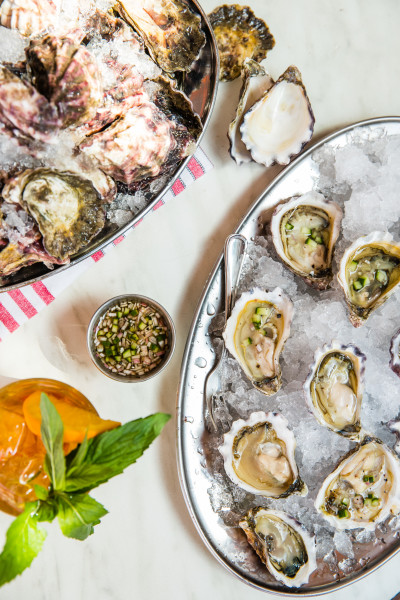 On the subject of flavours intermingling, Mixologist Gordon Purnell has formulated four bespoke Pimm's cocktails for the occasion, available exclusively at the oyster bar. There's the
---
---
Oyster House Club, comprising of Pimm's, Tanqueray, Antica Formula, Absinthe, and lemon zest;
Pimm's Pony, which contains Pimm's, lemon, orange bitters, pale ale;
Acapulco, made from Pimm's, passionfruit, orange, vanilla, bitters and tarragon;
and the West End Sling, derived from Pimm's, Grand Marnier, Tanqueray, pineapple, grenadine and sparkling wine.
In terms of price point, you'll be pleased to find out it is extremely reasonable considering the high-quality catches on offer. Oysters are $21 for a half dozen, and $42 for a dozen. And for those of you keen to kick your feet up and wash down said oysters with a refreshing accompaniment of Pimm's, a cup will set you back a mere $10, while jugs can be bought for just $30.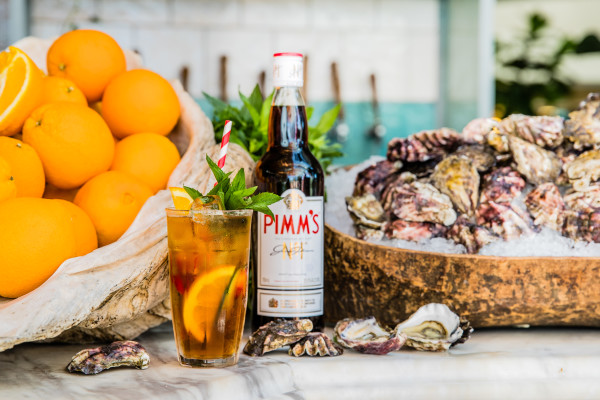 Hurry on down, as this experience is limited until the date of April 3rd. This is one culinary curation you do not want to miss out on.
Pimm's Oyster House is open 12PM to 10PM, Friday to Sunday until April 3rd. Special Pimm's offers at the Coogee Rooftop available all week round.
---
---