Henry Deane at the legendary Hotel Palisade in Sydney has been a spot that has eluded me for a number of years. I've walked past and looked up at it multiple times, intrigued by the sights that the rooftop bar would behold. Luckily, that long standing curiosity was satisfied last week when we got the chance to test out their freshly released menu.
A part of their newly orientated food direction, I can truly say that they aren't skimping on the good stuff. With consultant Brendan Fong, a former Head Chef at Mr. Wong, manning the reigns of it's development, it nicely matches the atmosphere that the team at Hotel Palisade have worked hard to develop.
Fong chooses to focus on seafood "with light, fresh Asian flavours, alongside English, Greek and Lebanese influences" making sure it was a menu full of dishes that "were easy to share, can be eaten with your hands, and perfect to graze on as you make your way through the cocktail list". It therefore acts as a compliment rather than a main feature, an upscale on the usual drab bar food.
---
---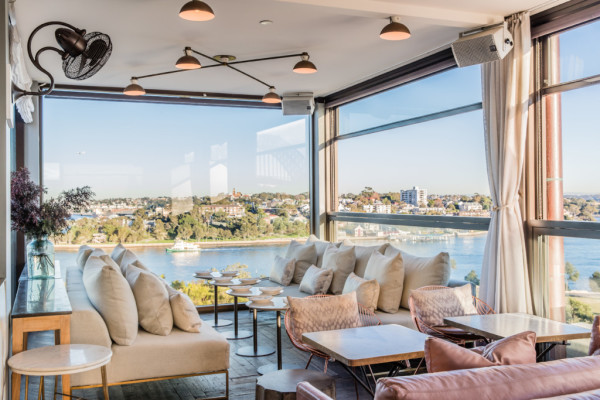 But before we delve into the food and drink, the aesthetics of the place must be praised straight off the bat. Stepping out of the lift onto the top floor, a warm and darkly lit 'foyer' welcomes and tastefully pays tribute to the past of the century-old hotel. This carries on upward to the more open main rooftop, where modern glass windows and heaps of open plan seating balance well with a traditionally styled bar.
Transitioning onto a deck outside, you are presented with Henry Deane's main drawcard; a spectacular view overlooking the Sydney Harbour Bridge. There's nothing better than sitting back with a drink and taking it all in.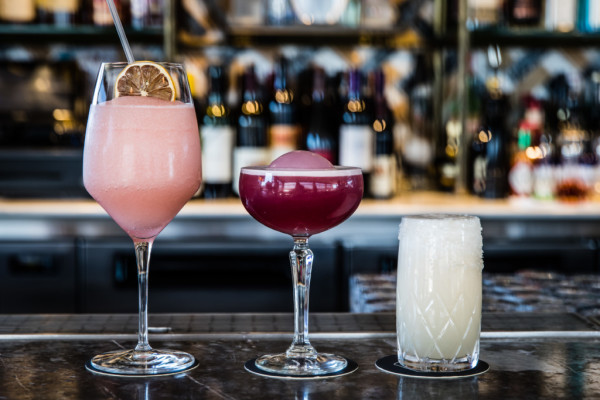 Now focusing on the menu itself, we began by testing the newest selection of food with a newer selection of cocktails. Led by Bar Manager Laura Persiani and crafted with Matt Linklater from Melbourne's acclaimed Black Pearl, it encapsulates some interesting twists with choices like the 'Trumped Up Sour' and 'Yuzu You Fizz'. Pairing with everything from seafood to red meat, these cocktails act as the perfect base for the food and the best way to get the alcohol flowing.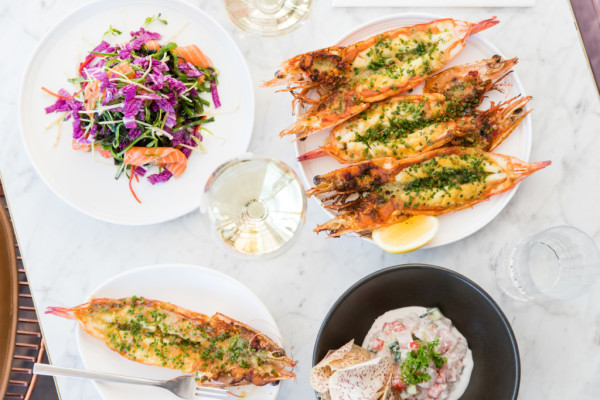 Speaking of food, I firstly want to note that it is super hard to nail dishes that go well with decent amounts of cocktail drinking. Cocktails can be super filling and when done with food you can't really down multiple drinks without feeling super bloated. Henry Deane have managed to find the balance, keeping things light and easy to eat. Starting off with something simple, like the scallops with ginger, shallot and white soy butter, and pairing it with the beautiful 'Yuzu You Fizz', smooths out the transition to heavier dishes and drinks.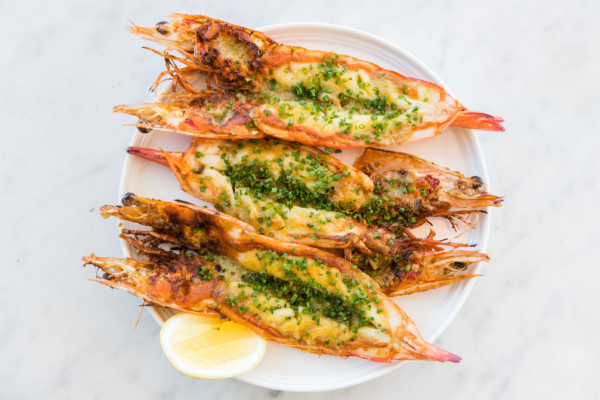 This means once you hit those larger menu items, you don't feel overwhelmed and with decent servings of baby "octopuses" and unbeatable prawns further down, this is a hugely important consideration. It shows that Fong has carefully explored these interactions to ensure that the momentum of the night is not hindered, but rather bolstered with the gradual increase in sizing. The "octopuses" are definitely the highlight of this, the Greek styling coming through very strongly with a delicately oiled and fried pile of the creatures.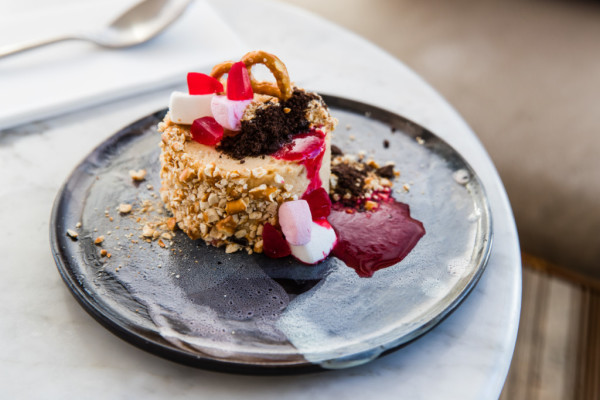 The menu is then capped with a compact selection of desserts such as the decadent peanut butter cheesecake. These choices, although a bit heavy, top off the cocktails very nicely and are a definite recommend even by themselves.
It is incredibly impressive to see how everything comes together under the careful eye of the team at Henry Deane, a truly amazing feat to be able to pull off something this well. If you're looking for a weekday cure for the blues or a good spot for the weekend, this is the pick.
---
---
Check out Henry Deane's full menu and more information about it here.