American technology manufacturer Garmin has been leading the charge in tough wearable tech in recent years and continues to reign supreme with the release of a Tactical Edition of their 'Instinct' line of smartwatches.
This shock, thermal and water-resistant gear is the ultimate go anywhere, do anything addition to any wannabe Rambo's wrist. The Instinct Tactical can monitor your heart rate and stress levels to keep both the time and your body's current condition in check.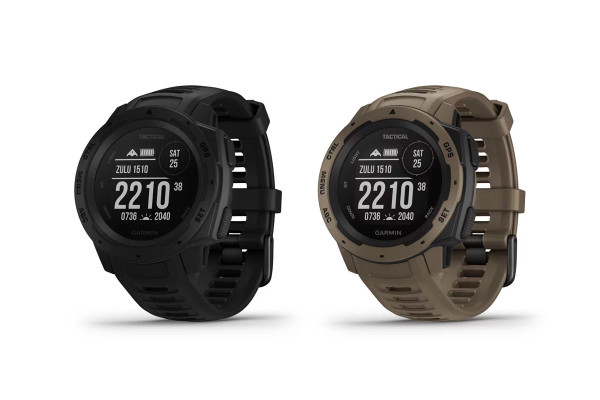 Garmin has engineered the kit to be as tough – probably even tougher – than you, with the Tactical edition designed specifically to US military-grade standards. The watch's chemically-strengthened display, for example, can work in tandem with night vision goggles, while a dual-GPS with support from the Military Grid Reference System is there to keep you on track 24/7. There's even a 'Jumpmaster' option should you feel the need to throw yourself out the back of a C130 Hercules (we're not sure what this mode exactly involves, but we're keen as hell to find out).
---
---
The smartwatch is capable of 40 hours of battery life when functioning as a smartwatch, and 16 hours when the GPS systems are engaged. If you're in for a long, multi-day mission, you can even squeeze 60 hours of battery out of it with Garmin's UltraTrac battery saving mode turned on.
The Garmin Instinct Tactical Edition comes in black or coyote tan, making it easy to camouflage. It's retailing for AU$549 right now over on garmin.com.