Startling statistics show that Australian men are twice as likely to die from preventable health issues in comparison to women because they don't go to the doctors regularly enough.
With the fast-paced lifestyle that often burdens us modern men, time is remarkably precious, often leaving those ungrounded and underlying issues right at the bottom of the everyday to-do list.
It's not unusual for us to find ourselves apprehensive to seeking professional help. No one likes bringing up erectile dysfunction or STD's over a few beers.
---
---
We've all been there – the "I'll do it another time" approach – is something we can all relate to. Here to tackle this issue and give men the access we need to legitimate healthcare is an innovative technology platform called Pilot.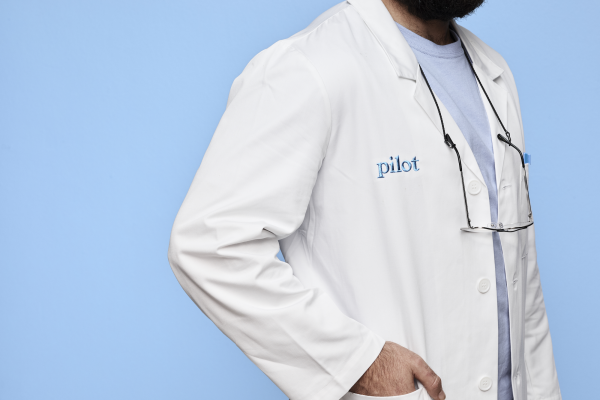 This digital healthcare outlet for us blokes has just launched in Australia, offering an approachable and convenient way to seek advice on any kind of mental and physical health issue that they may be experiencing.
Pilot can have your medicines directly delivered to your door, and completely removes the anxiety and hassle of searching the internet for health advice or trying to fit a face-to-face appointment into your calendar.
Why Pilot? Well, Pilot knows.
Pilot collected key data from a range of Australian men that helped determine the issues that you guys are needing the most help with. Research shows that more than 70% of blokes don't visit the doctor for preventable issues, with men aged between 18-45 particularly neglecting their health concerns.
50% of men aged 16-85 have experienced a mental health problem at some point in their life, but only one in six men actually seek help. An alarming 3 out 4 of suicides in Australia are men.
Nearly 1 in 2 men aged 16-59 experience problems with their sexual function. Over 27,000 people searched for viagra (per month) in Australia but only 25% of men who suffer from ED receive treatment for it.
Over 200,000 people are affected by problem gambling, the majority being men, with the younger male percentile having 1 in every 25 having a problem with gambling.
Male pattern baldness affects about half of all men by the age of 50 and over 80 per cent by the age of 70, with some men reporting this to be a direct link with their confidence and depression.
Men are three-and-a-half times more likely to be diagnosed with sleep apnea than women.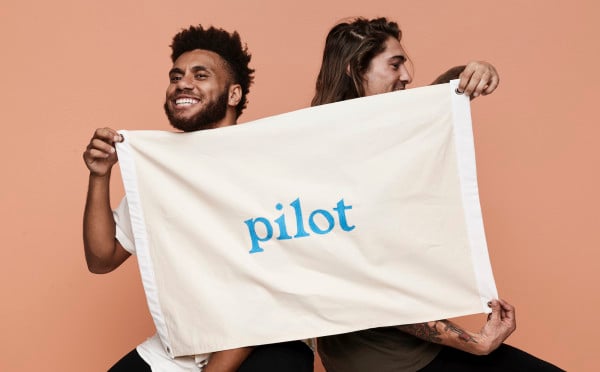 Personal & Effective
Pilot cover a range of issues such as male hair loss, sex, sleep, skin and mental health. The platform also provides users with advice for relationships, moods and addictions like gambling, gaming, drugs and alcohol.
"We know that blokes often struggle to face their issues head-on, so we've built a simple to use, text-based, online solution so everyone can feel comfortable…we want men to know that they don't have to feel embarrassed…and tell them all about it from the privacy of home or work, and the GP's will give you advice and tactical steps to sort it out for you." said Tim Doyle, Co-Founder of Pilot.
Unlike attending a doctor's practice, Pilot consultations are tailored to be far more convenient for the time-poor man. Users simply answer a few online questions outlining their personal issues or queries, and from there are connected with an appropriate doctor based on the needs of their issues presented. Contact from a doctor is made within 24 hours.
---
---
Effortless & Modest
If needed, users pay a small fee for the doctor's time, and they also ship directly to you any physical treatments you need. Connecting users to a mental health professional is also pivotal to Pilot's ethos.
Just want to do a little background reading but you're not sure which sources are reputable ones? Filtered government and university research is on hand for every topic under the sun so you no longer have to scan the internet only to read a number of different opinions or misdiagnosis.
Streamline your schedule and improve your health from here on with Pilot.
This article is proudly presented in partnership with Pilot. Thank you for supporting the sponsors who help make Boss Hunting possible.