You're donning your finest suit. It's spring racing carnival – perhaps your wedding day – or perhaps just another day in the office. You've picked out your finest tie and pocket square combination, only to let out a sigh after doing up that top bottom.
There it is again, the double chin. Call it what you want, ignore it for as long as you want, but one thing you can't deny is that it is there – and it's holding you back. Your confidence has tapered off, you pray for winter to stick around so you can keep hiding it behind your wardrobe and you hate to think what goes through your partner's mind every time you look down at them.
The need for a strong jaw line is evolutionary. Power, authority and self-confidence all come as a consequence of a dominant and lean submental region of the face.
---
---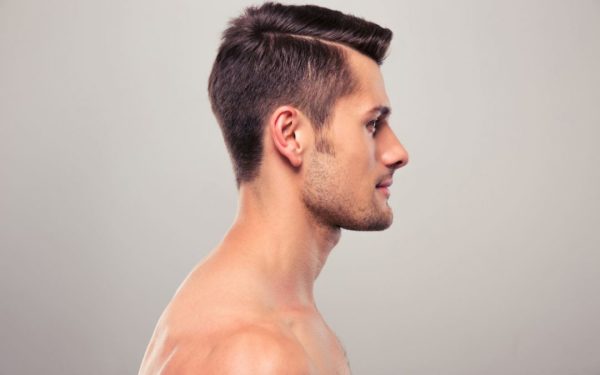 For the first time ever, more than 3500 Aussies were recently surveyed on their opinions of their chin area. Of the blokes surveyed, 52% of them ranked the 'double chin' as their most concerning facial area, with 55% of those who identified as having a double trying diet and/or exercise to rid themselves of the fullness under their jawline.
Sound familiar? This is all well and good, but it might be almost entirely out of your control. The double chin phenomenon is resistant to diet and exercise, sometimes it's just an unlucky and indiscriminate combination of ageing, genetics and weight factors.
So you want to do something about it. This would make you one of an estimated 1.2 million Aussies thinking along the same lines. While you might assume the selfie-era is a relatively fresh social craze, researchers have been developing a solution to the double chin phenomenon since well before your iPhone had a front-facing camera.
Released in Australia earlier this year, Belkyra is a non-surgical injectable treatment option to the road block that is the dreaded double chin and has been available in the U.S. for the last two years. Fancy names aside, Belkyra is a purified, synthetic deoxycholic acid that mimics a molecule that occurs naturally in the body. When targeted by Belkyra, the fat cells that accumulate under the chin are dissolved and can no longer store fat. They're just gone, forever.
Say your wedding day is coming up and you're dreading the photos which will be dotted around your future home for decades to come. You needn't worry no more. Being a non-surgical procedure, there is minimal downtime, no time off work needed and any discomfort can be managed with some ibuprofen.
The 15-30 minute procedure involves a series of injections using a grid system and is staggered over a minimum of two treatments. This means there is no dramatic change to your facial contour and you can be rest assured that your double chin will dissolve slowly. The excuse to your colleagues or mates can be as simple as 'Yeah I've been really watching my diet lately." No one has to know.
While Belkyra is a substantially lower-risk treatment than other surgical options, it of course comes with its potential side effects including some bruising and swelling which indicates the treatment is working. Being prescription-only, it must be performed by a trained medical practitioner knowledgeable of facial anatomy, this allows them to deliver a tailored program to suit your profile. The neck is a high-risk area, so it's imperative you do your research and consult a doctor that has taken part in the official Belkyra training program. You can find trained doctors at nomoredoublechin.com.au.
---
---
The best part is that once you've taken the step to be proactive about your chin profile, re-treatment is not meant to be required for at least 5 years. From consultation to execution, the treatment will take a couple of months and set you back around $2500 for the first two treatments and $1500 for any additional treatments. A maximum of six appointments may be needed, however you may obtain your desired results after two sessions.
This is a sizeable investment to put money behind. Bottom line, however, if you look your best, you'll feel your best and you'll achieve your best. Don't let a double chin get in the way of your career, your relationships or just that casual selfie on spring race day.
For more information on the double chin, treatment options and clinics who can administer Belkyra by a qualified healthcare professional, visit nomoredoublechin.com.au