We all know The North Face as a brand made for the outdoors, most at home with a background of jagged mountains or rugged forest views.
Now, the brand is dominating the urban – and it's doing so exceptionally well. The result of an unlikely collaboration between The North Face and NYC-based Extra Butter is the "Night Crawlers" collection, a super sharp lineup of gear designed to rock the concrete jungle after the sun goes down.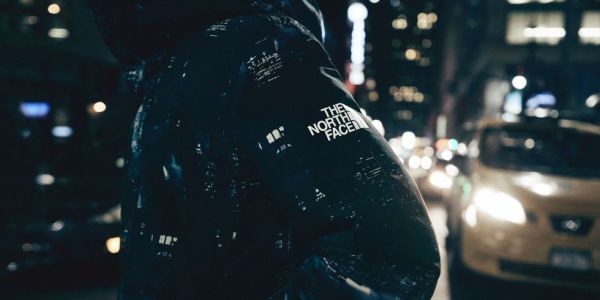 "Growing up a New Yorker, I loved seeing films that had my city," says Bernie Gross, creative director for Extra Butter, "it made it feel like I was living in this movie-esque life everyday. The danger, the edge, just an overall energy that I've yet to experience anywhere else. It truly breeds the toughest of characters."
---
---
Bernie Gross and the Extra Butter team used that New York-local vibe to bring the "Night Crawlers" collection to life. Featuring a bold, cityscape print inspired by the New York after nightfall depicted in classic noir movies, the lineup features The North Face classics such as the padded Nuptse jacket, a half-zip, hooded version of the Denali fleece and the Denali pants. Also included is a Roos II sling pack, an umbrella and a beanie. Finally, to top things off is the Stetler jacket, a weather-proof shell with a quilted lining and custom branding on the sleeve.
"I wanted to take some of my favourite characters and films that took place in NYC and translate that into a timeless mood," he says. "My goal was for the collection to just immediately transport you to a back-alley scene of a classic NYC film."
Check out the full lineup below and head Extra Butter's website to place your order.