Many dream of living in New York, right in the metropolitan sprawl next to Central Park. This dream has just become pretty achievable right here in Sydney, with a little known inner west development.
Eight buildings will replace a former warehouse site within the vicinity of Sydney's third largest park. Located by St Peters, this 44 hectare grassland will soon be surrounded by some 400 apartments and townhouses. Additionally, a fresh crop of community and landscaped spaces, as well as retails fronts will be appearing to create a "mini village".
There have also been talks of a plaza, which not only aims to serve residents of One Sydney Park as the project has been dubbed (not to be confused with Chippendale's One Park Sydney), but attract visitors. Housing eateries and boutique stores, there are hopes that the plaza will become the "front door" of the park. And a destination in itself.
---
---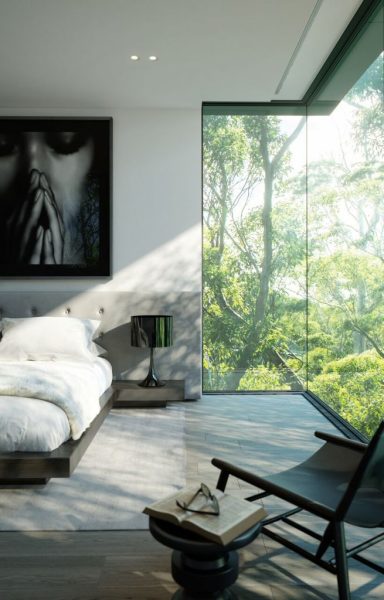 "… It's the main point of arrival," says Jad Silvester, co-architect of Silvester Fuller. "We carved out the roof to bring a lot of daylight in. And instead of the usual concrete found in a basement, here we're kitting it out like a ground plane with paving and landscaping."
"Many of the new homes will have not only… views of the park but… great solar orientation," says Brian Meyerson, founder of MHNDU. "That's what's rare about it. The opportunity to pay tribute to those two things that make Sydney such a great place to live in. The natural environment and the sun."
Buildings have been proposed to reach six levels high. Apartments will be situated right across from the central zone or 'Nest'. This will have floor-to-ceiling windows or sliding doors. With north facing balconies and gardened terraces, it will provide a clear, unobstructed view of the park.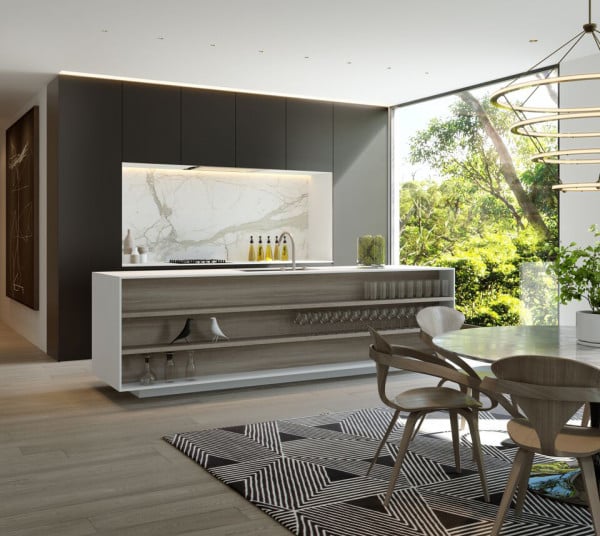 "The natural landscape provides a panoramic of Australian beauty: blue skies with a dappled foreground of grey gums casting an intricate network of shadows across what will be the view – the front garden!" comments Tracey Wiles, head of interiors at Make Architects. "It was about nature, honest materiality and detailing. How we could open up the views so you can have these long vistas…"
And therein lies the strength of this undertaking. Where New York's best views are still obscured, these views are wholly unencumbered. As much as the urban has become a staple, a break from it is probably in order.
The pricing has yet to be announced, but based on the current market, you can be sure this will not come cheap. Set to be completed in 2020, there has been reassurance buyers will definitely get their money's worth. Boasting of views that need no further explanation, with modern, chic, and functional interiors designed by the best, these digs are a pretty safe bet.
"The luxury is this," says Wiles. "You should feel like you're living in the park. This chance won't be repeated and should be celebrated in every detail."
---
---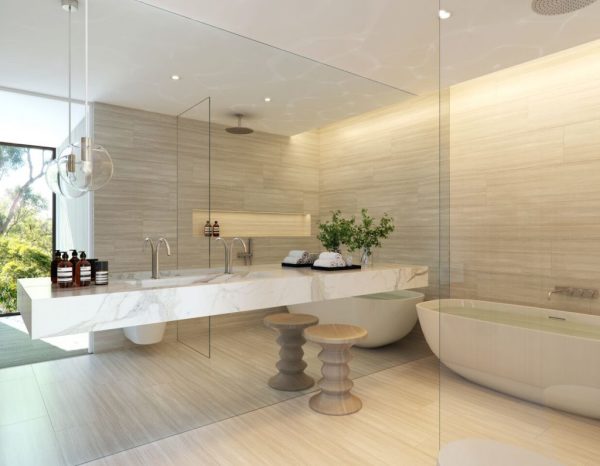 For further details on One Sydney Park, visit the dedicated website here.