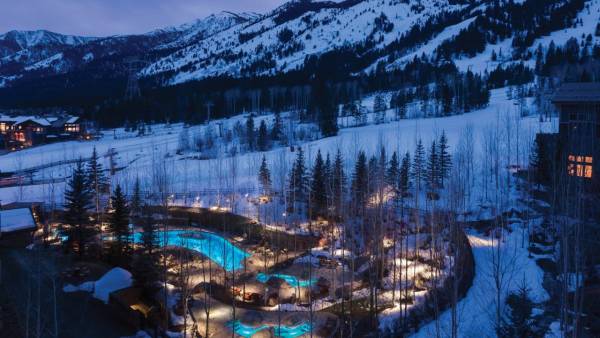 In the deep west United States, where snow-capped mountains dominate the landscape and wild bears roam the unspoilt Yellowstone, lies Jackson Hole. Here you can mush your own team of dogs or commandeer the slopes of Wyoming from a helicopter James Bond-style. Whether it be eating warm and freshly baked pastries or a cup of hot chocolate by the fire, the deep west provides winter goers with the ultimate winter getaway. However, skiing is just one of the many experiences Wyoming has to offer.
At A Glance
Best time to go: December
How to get there: Fly Australia to Los Angeles – Los Angeles to Jackson Hole. Or fly to Salt Lake City, and drive five hours north.
---
---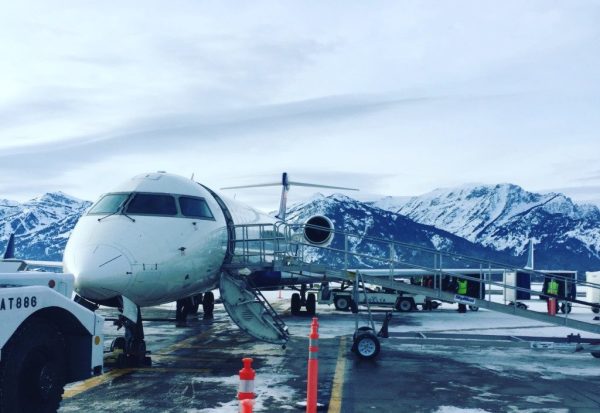 Digs
Jackson Hole has a few well-known hotel chains. All have a very winter luxury feeling, all have fantastic activities and staff who will bring the deep west to life, especially during the Christmas season.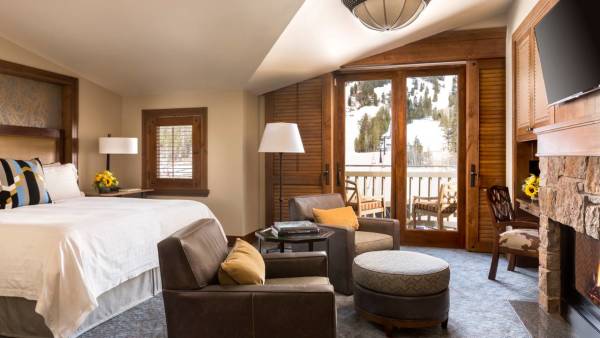 The Four Seasons is the ultimate ski-in ski-out accommodation for anyone wanting a premium snow sporting experience. You'll find the hotel at the bottom of the mountain's main run making access to the lifts quick and easy. The architecture and vibe of the hotel will also have guests feeling all sorts of Christmas cheer, and for those who don't buy into Christmas, the views of the village will fill their Grinch of a heart.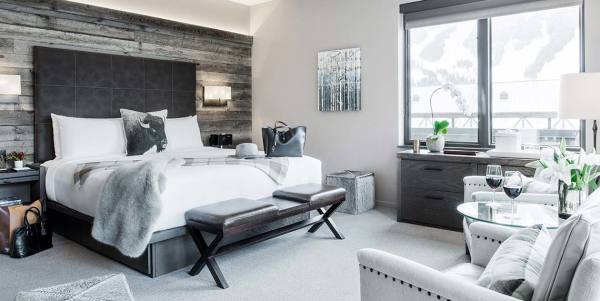 Hotel Jackson is modern and contemporary but still, offers guests a rustic western experience. The boutique establishment is located in Jackson town and a bus will transport snow boarders or skiers to the slopes. The drive is around five minutes, and boasts dramatic views of the valleys in every direction. The hotel is also located near some of Jackson Hole's finest eateries.
AirBnb have some great deals in Jackson Hole, a king condo within the Jackson Hole Lodge will suit solo travellers, couples or business travellers who are on a strict budget or want to spend big on exploring rather than their digs. It's only 3 and a half blocks from the town centre and the famous Elk Antler Arches.
Eats
Whilst Jackson Hole resides in the deep west, their eateries are rife and plentiful. With tight competition, you'll always find the goods somewhere – the local haunts seem to provide more than a Deep West experience if you seek it.
Persephone Bakery
To find this classic, follow the scent of freshly baked artesian pastries. During the winter, Persephone's Bakery is full of both locals and tourists. Fresh warm croissants, roasted coffee and hot fudge chocolate cookies are undoubtedly worth the drop in.
Bin 22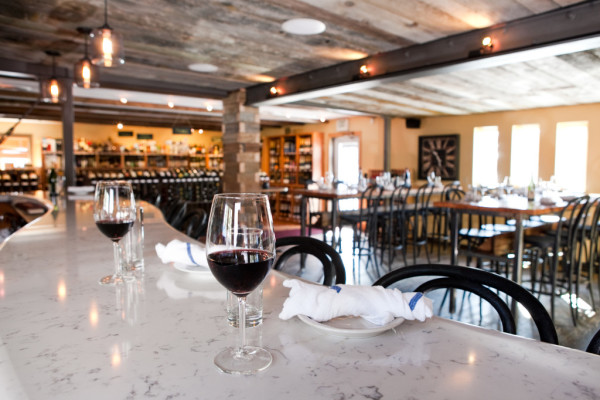 Looking for share plates and tapas? Bin 22 will have you covered, with everything from a glass of red to delicately delicious tapas, this fine dining experience brings the best of European food and wine to the heart of the West. Should you also wish to purchase wine for the road, they have you covered there also, as the restaurant is also a bottle shop.
---
---
Pearl Street Bagels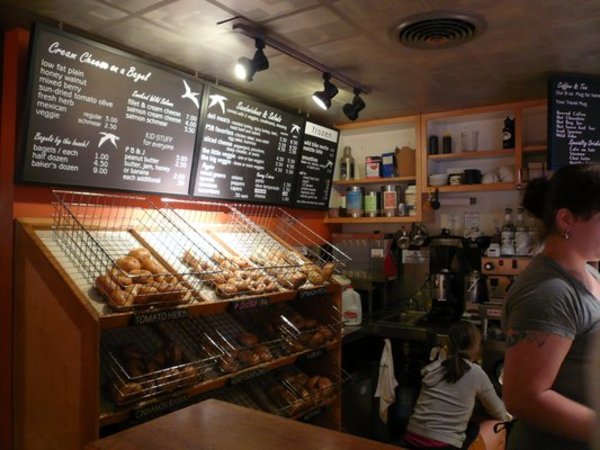 No day on the slopes would be complete without indulging in Jackson Hole's Pearl Street Bagels. Rated the best bagels in Jackson Hole since 1990, it'd be rude not to pick up a coffee and snack to warm you up during your snowy walk through the resort.
Play
There is an overwhelming amount on offer from hotel concierges to tour companies in town. The Grand Tetons will have you occupied for as long as you have the will to embark on wintery adventures, or should you find yourself there in summer, a prime destination for hikers.
Yellow Stone National Park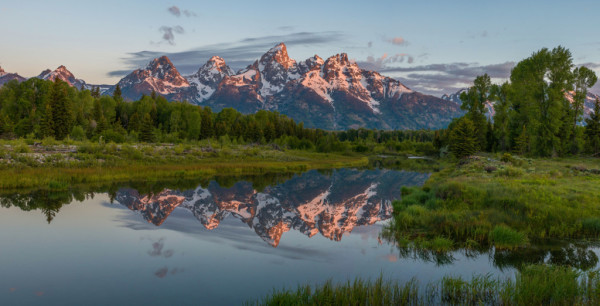 This is where we have some fun. Should you be an avid adventurer you'll want to start with a tour of Yellow Stone National Park, where National Geographic film their dramatic footage of grizzly bears. The park is also famous for its active volcano and geothermal springs. Old geysers such as the famous 'Old Faithful' is a breathtaking sight and eye candy for any Instagram savvy photographer. There are local tour guides who enjoy the trip as much as you do, and they can be organised by the hotel concierge or by simply walking into town and picking a tour company.
Snow Coach Tour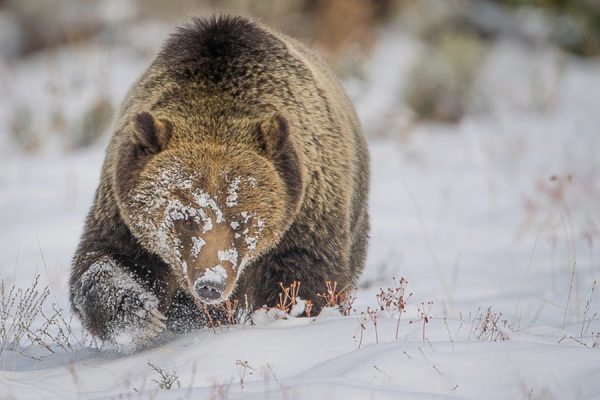 Roam the snowy west from the warmth of a vehicle, where you may see feisty rams, grazing buffalo or if you are lucky enough, you'll spy both. Tour guides may even stop to show visitors where Jamie Fox shot his scene from Django Unchained. Whilst, the Revenant was not filmed in Jackson Hole, one can't help but believe they are in the Oscar-winning movie on this tour.
Heli-skiing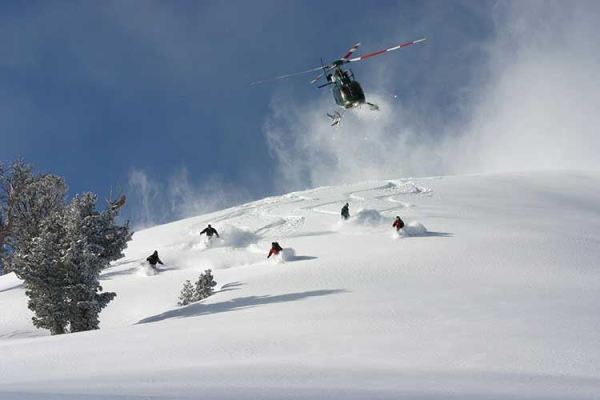 Expert skiers and snowboarders can leap from a helicopter and carve their way through uncharted white powder; gliding through the Caribou National Forest, a skiing or snowboarding adventure you unlikely to ever forget. Ski hire is extremely easy and for intermediate or beginners do not fear, the main mountain caters for all levels of difficulty.
Snowmobiling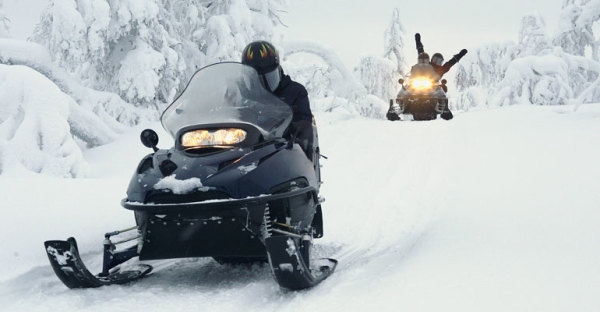 You can now snowmobile through Jackson Hole and experience the breathtaking wintery West in the most hands-on way possible. Through thick layers of snow, watch wild elk, and many more of Jackson's wildlife. Tours can be easily arranged through concierge or alternatively, there are many in Jackson town that offer this experience.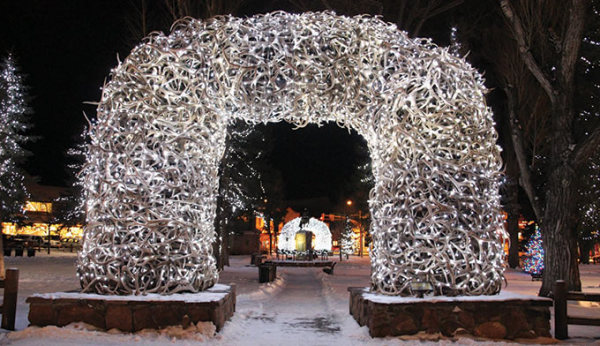 Jackson Hole is magical and adventurous; the wildlife and natural surrounds are something out of a Tolkien book. The orange and red hues of the sunset behind the mountains or the sound of clashing horns of two male rams fighting for a female are worth the visit alone. Snow sports lovers will remember the sensational powder, photographers will frame photos similar to those of National Geographic, and food lovers will have full bellies. The wild wintery west should be on your travel list for the 2017-2018 season.