Well that came around quickly. We honestly weren't going to bother with a Valentine's Day article for two reasons. One, probably half of you don't have a Valentine's Day date (not sorry), and two, almost all of you don't really care about the 14th of February, even if you're telling her you do.
In light of that, we had some fun in the office thinking about what might be the grandest way to blow a hundred grand, should you have a hypothetical stack of billions in the bank and an equally hypothetical ten hanging off your arm.
Since your attention span towards this topic is already fizzling out, let's go ahead and get stuck into our set-play for the biggest and best way to drop $100k this Valentine's Day.
---
---
12:00 pm – Thursday 14th February
Location: Sydney CBD
Budget: $380
Time to clock off work early (you can do that when you're the fucking baws) and swing by whichever of your six investment properties the missus has commandeered this week in a Rolls Royce Dawn airport transfer. The destination? Sydney Airport's private jet terminal. You know, the one you can see when you're sitting in the Krispy Kreme carpark stuffing your face with a half dozen original glazed donuts? And you wonder why you're single.
12:30 pm – Wheels Up
Location: Sydney Airport
Budget: $13,700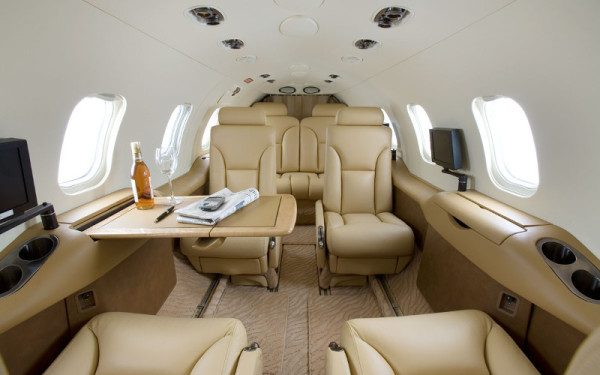 In the private jet world, there are no baggage restrictions, no wait times, no riff-raff holding you up in the aisle. The plane (in the case of this colossal Valentine's Day, a Learjet 31) runs on your time. The sizeable seven-seater has a cruising speed of 829 km/h, meaning it can get you to Launceston, Tasmania in just 1 hour and 27 minutes. Quick enough that time won't drag while the 'cheese and kisses' pesters you for clues as to her mystery destination.
2:30 pm – Chopper to Saffire Freycinet
Location: Launceston Airport, Tasmania
Budget: circa $1500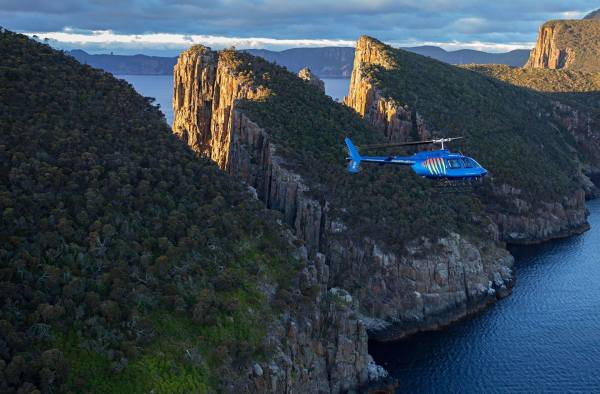 You can't step out of your private jet only to sit in a car for two hours on your way to one of the country's top hotels. A helicopter is your only option. 'Time is money' after all, as said by some other ridiculously rich fella who's never had to worry about either time or money. Transfer straight from the jet to the chopper, for a 45-minute buzz to Saffire Freycinet with a charter from Rotorlift.
3:30 pm – Check in at Saffire Freycinet
Location: Freycinet National Park
Budget: $13,400
---
---
If Saffire Freycinet is the best hotel in Tasmania, and Tasmania is the best spot in the country, then this ultra-luxury and exclusively private resort must be one of the best Valentine's Day digs you can get your hands on.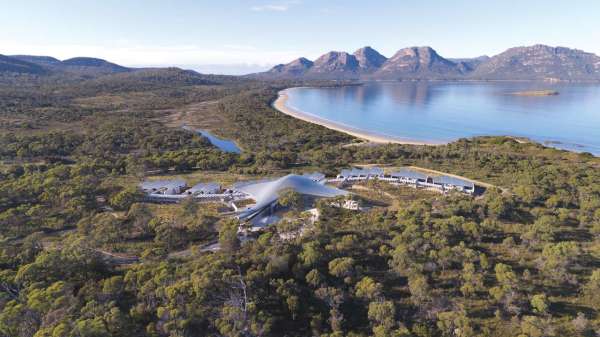 The Private Pavillion is the baller option at the luxury resort clocking in at $2,800 per night with a plunge pool, separate bedroom, unique dining/kitchen area and the option for a personal chef. Pretty much everything is included, except the $600 stack of 100 red roses you'll have waiting on the bed on arrival and your personal photographer, world-renowned Jonas Peterson ($10,000 minimum), who you've flown out from his hometown in the US just to snap this occasion for you.
7:00 pm – Sunset Champagne & Gifts
Location: Private Pavillion
Budget: $30,349
No matter if she's your new flame or the old ball & chain, either this sheila is pretty special or you're just stupidly rich, perhaps it's a bit of both. Regardless, you'll want to continue the flex in true billionaire fashion with a celebratory pop of the 1998 Krug Clos D'Ambonnay ($3,999) before showering her with a selection of gifts.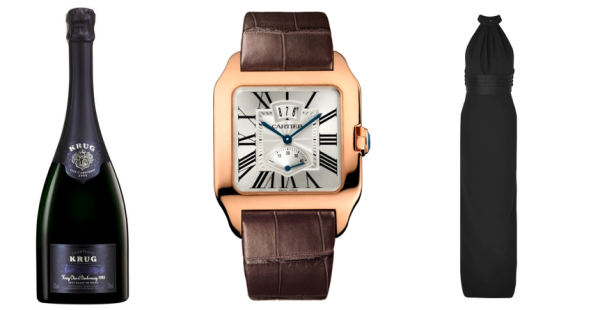 The new Cartier Santos Dumont in pink gold ($17,600) is an easy way to get out of any engagement ring expectations. Pair it with an elegant open-back satin-trimmed halterneck gown for dinner from SAINT LAURENT ($7,990) and something cheeky to match for later like this black silk kimono by DTSM ($760). If you weren't already getting laid tonight, then this unnecessary flex probably won't help you anyway, but it will cost you an arm and a leg.
8:00 pm – Dinner for two
Location: Palate Restaurant
Budget: $500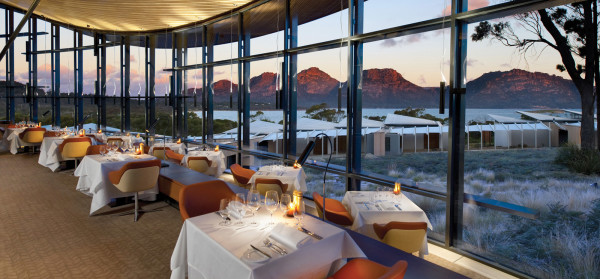 Enjoy a world-class dining experience from Executive Chef Iain Todd matched with some of Tassie's best local wines. We'll leave the rest of the night's…'activities' to your discretion.
Day one's closing balance: $59,949
8:00 am – Breakfast in bed
Location: Between the sheets
Budget: (Included)
---
---
Take your time with this one, as eggs benedict won't be the only thing on the menu this morning…
10:00 am – Spa treatment
Location: Saffire Spa
Budget: $480 per person, $960 for two.
Saffire's 'Dual Renewal' spa treatment for two is a romantic way to start the day with a combination of aromatherapy massages, therapeutic bath soaks and facials. It might not be your ideal way to start the day but the ol' trouble & strife won't be troubled any more after this two-hour recharge.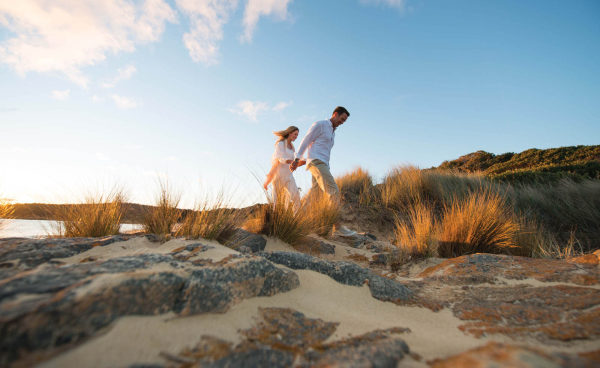 1:00 pm – Beach picnic & gifts
Location: Saffire's private beach
Budget: $1,900
Continue the day's max relax vibe with a lazy picnic lunch and a coupla glasses of bubbly on Saffire's private beach while watching the serenity of Tasmania's rugged coastline go about its day. Use this opportunity to gift her something small, just when she thought the presents were done for the occasion. We'd recommend this Gucci Soho Disco handbag ($1,465).
3:00 pm – Private Oyster Tasting
Location: Saffire's private oyster farm
Budget: $400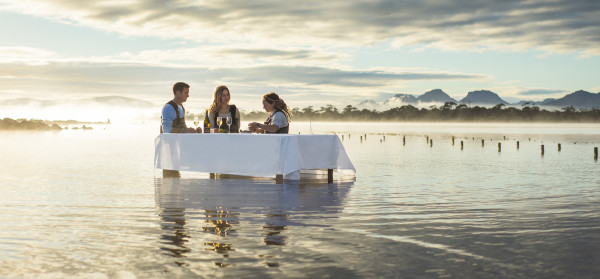 Another complimentary experience (not helping us hit our $100k target here) is a private oyster tasting in the waters off Wineglass bay. What's not complimentary is the matching Champagne, so go for something pretty special like the Bollinger R.D. 2002 ($400)
5:00 pm – Chopper over Wineglass Bay to Launceston Airport
Location: Saffire Helipad
Budget: circa $1,500
---
---
GET TO THE CHOPPER to start the journey home. By this stage, you better have bought your way out of the doghouse at least until next Valentine's Day.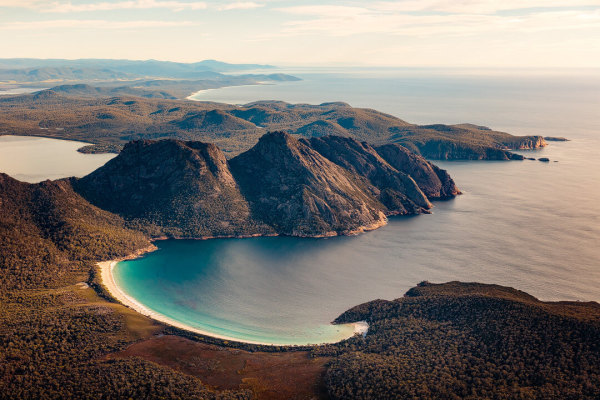 6:00 pm – Private Jet back to Sydney
Location: Launceston Airport
Budget: $13,700
You know the drill, walk straight across the tarmac onto the Learjet 31 for a dash back up to Sydney with your pockets significantly lighter and brownie point count significantly higher.
8:00 pm – Transfer Home
Location: Sydney Airport
Budget: $380
Back to the grind, you've just raised the bar and have to pay for it somehow. But in another Rolls-Royce, of course, this isn't amateur hour after all.
8:30 pm – Gift on the bed
Location: Home
Budget: $21,211
We've actually struggled to drop $78,789 so far…so let's finish it all off with a bang and leave the lucky girl a pair of 1-carat diamond earrings from James Allen which clock in at $21,192. Use the remaining $19 to buy yourself a glass of scotch at your local bar, you've earned it.
Closing balance: $99,981