After stumbling upon a V12 Ferrari Formula 1 Engine on eBay a few months back we've discovered something even more mindblowing; a 16-foot battle robot.
Yes, that's right, someone is selling a fully functional robot that looks like it's come straight off the set of Pacific Rim. Named Eagle Prime, this 15-tonne robot was built by American start-up MegaBots Inc. in 2017 and entered into the well known USA vs Japan Giant Robot Duel.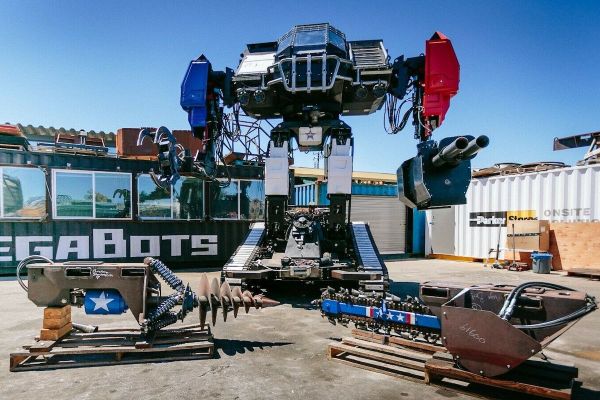 MegaBots Inc. co-founder Matt Oehrlein is only selling the mechanical monster due to the company running low on funds. First listed for just US$1, the most recent bid sits at US$162,900 (roughly AU$243K) with 24 hours left on the auction.
---
---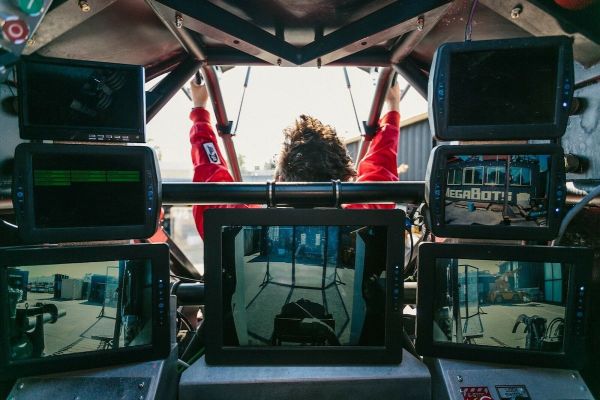 Eagle Prime is powered by a Corvette LS3 V8 engine and piloted by two people. It stands 11.5-foot tall when squatting down and about 16-foot tall when standing up.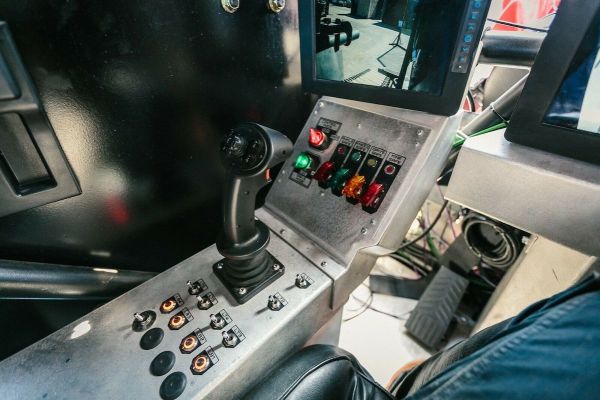 As well as being fully functional, Eagle Prime is battle-ready and comes with an assortment of weapons. There's a left-arm claw attachment that mirrors the right, a left-arm giant drill that was deemed too dangerous to use, dual giant knives that can be attached to either arm and a double-barreled pneumatic cannon that was used as a battering ram during the competition.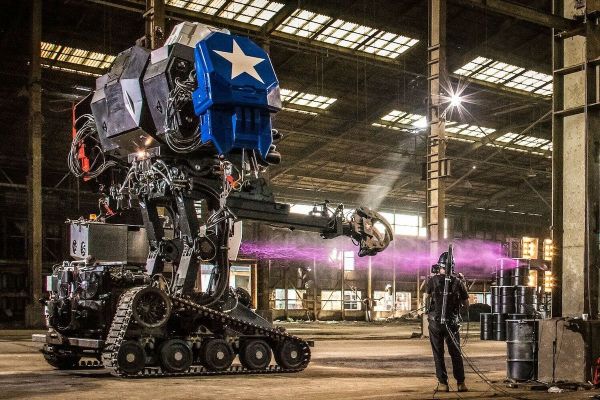 While the AU$250K price tag might seem a little steep, when you consider it took a year and a half to build and cost almost AU$3.7 million, Eagle Prime is an absolute bargain. Surprisingly little maintenance is required, with just the odd fuse needing to be changed to keep the high-tech machine running smoothly.
If you feel like placing a bid head to ebay.com and check out Eagle Prime in action below.
RELATED: Dominate the office with the Joola infinity ping pong training robot