I know what you're thinking. This was met with the same skepticism on my part when I was approached with this. But like Neo in The Matrix, or indeed Jesus on the third day (which, let's face it… pretty much the same story), BlackBerry has made a triumphant return to the mobile device scene… and they're taking no prisoners.
The basics…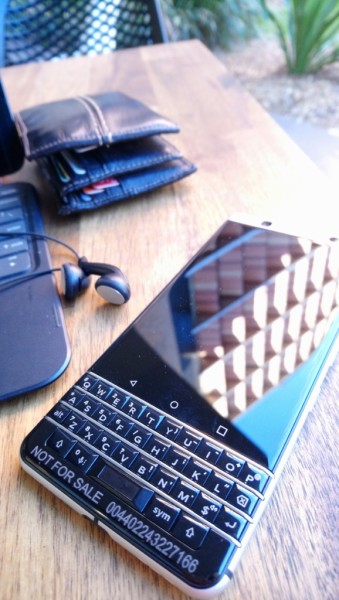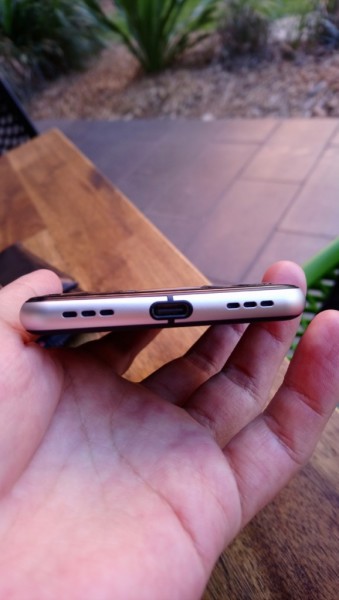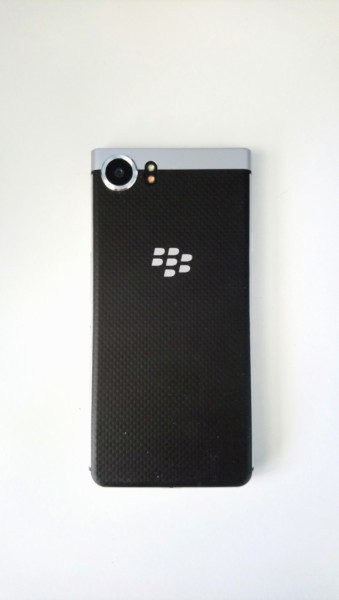 For starters, we'll go through the barebones of this not-so-small wonder. The size of it is 149.3 mm (height) x 72.5 mm (width) x 9.4 mm depth. Comparatively to the iPhone 7 (138.3 x 67.1 x 7.1 mm) or the Samsung Galaxy s7 (142.4 x 69.6 x 7.9 mm), this is quite the size up. Marginal as it may seem on paper, you really notice the difference. The weight of it serves as a reminder of the phone's overall sturdiness, coming in at a hefty 180g. Unlike other phones, like say an iPhone, or my own Sony Xperia XA1 for that matter, you never get the feeling that the KEYone is something that can break conventionally… although by no means is this encouragement to throw it down the line a few yards for a touchdown. Power and volume buttons are to the side, and a USB-C 3.1 port at the bottom.
---
---
The frame itself is a sleek aluminium, lined with a back of durable soft grip material. As if separating yourself from your phone wasn't hard enough already, the KEYone will have your hand hovering around for it whenever they're apart. The screen is 4.5 inches diagonally, boasting of a 1620 x 1080 IPS LCD, with 24-bit colour depth. While this may not be able to compete with the 4K resolution of says the Samsung Galaxy s8, the image is one that is crisp and easy on the eyes– enough for your browsings… and such…
Under the hood, the KEYone is an Android device through and through, natively running on the 7.1 build of Nougat. The KEYone has 3 GB of RAM and 32 GB of memory built-in. The memory can be expanded via SD card, capable of holding up to 2 TB– far beyond necessary at this point in time for a mobile device.
The not-so-basics…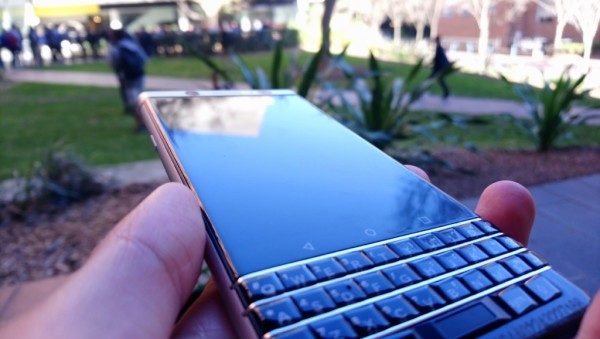 You will have noticed that yes, BlackBerry has chosen to stand by their signature and retain the classic keypad WITH a touch screen. Redundant? I thought so at first. And inconvenient too. Until I set aside my modern day prejudices and actually gave it a shot. I found I had missed the certainty of hitting keys from the days of yesteryear, reducing my usual typo rate down to maybe one every few hundred words. It took some getting used to again, but I found it was for the better. Aside from this, the keypad has an intuitive trackpad that reads flicks and gestures for quicker scrolls, and you can apply up to 52 customisable shortcuts. Even the fingerprint scanner has been moved into the space bar.
At the heart of this little-engine-that-could is a 2.0 GHz Qualcomm® Snapdragon™ 625 Octa-Core, with a 64-bit Adreno 506, and a 650MHz GPU. Full disclosure, I wasn't sure what half of this meant until I looked it up an hour earlier, but to spare you the long winded Wiki explanation, all I'll say is this baby can run. And it shows through the performance. There was never a moment of lag or even a hint of reduced speed, stress testing it with multiple parallel apps and processes.
The extraordinary…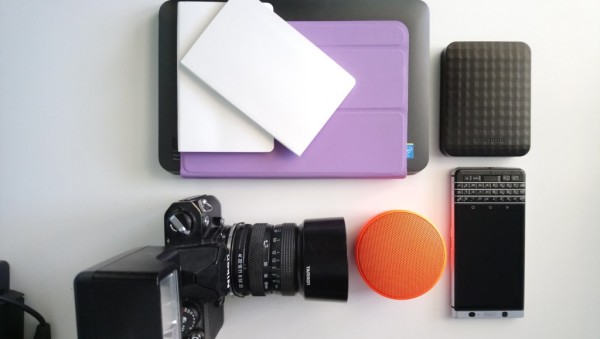 Now this, dear reader, is what Rihanna would say you came for. On top of this thing of beauty, the BlackBerry KEYone has been rated as the most secure Android device currently on market. Pre-loaded with proprietary OS hardening features, and an entire arsenal of security management apps, this device allows you to have full control of what goes on within your device, who has access to what, at which times, all the time. Clingy exes, nosey bosses, rogue government agencies– you name it. Your data is safe from them.
---
---
The KEYone holds a front camera of 8 MP on a 84˚ wide angle lens, capable of recording 1080p HD video at 30 fps with image & video stabilisation. It also harbours a "Selfie Panorama" mode, for all you horizontally challenged individuals out there. The rear camera comes in at 12 MP with Phase Detect Auto Focus (PDAF), fast focus local, HDR 6-element f2.0 lens, and a whole host of additional photo mode features. Now while this may not come close to higher ability phone cameras such as the 23 MP resolution of the Sony Xperia XA1, what brings it to the fore from the hum-drum and white noise of the crowd is video. The KEYone can record in full 4K resolution at 30 fps. Yet another feature staggeringly beyond the necessary, and one that makes Instagram husbands like myself sit down to take a breather. But there's more.
The most outstanding feature by far about the BlackBerry KEYone is it's 3505mAh battery. The non-removable li-on pack is capable of reaching 50% capacity in roughly half an hour, and is adaptive enough to last 26 to 26+ hours of mixed use. From my personal experience, this awe-inspiring bit of adaptive energy usage technology lasted a whopping three whole days on light to moderate usage. Three. Count it. With the BlackBerry KEYone, I foresee a future where phones no longer die in the final stretches on night outs, ticking away at the final percentage as you're unsure if the Uber will find you in time. I foresee a future where your phone no longer quits on you as you fire back ill-advised texts to ambiguous flings early-early in the morning. I foresee a future where your phone remains a steady companion in long commutes and, indeed, cross country trips. And the future, well, it looks mighty bright through the lens of this 12 MP frame.