In an epic level of product promotion, a new Apple store currently being built in Chicago now features a MacBook Air for a roof. Whilst the roof has been up for a couple of weeks, the nature of it wasn't obvious until the signature white logo was added.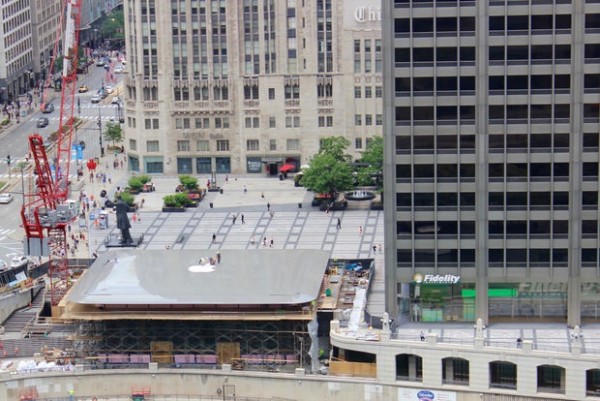 Multiple social media posts started emerging to reveal the look from above, with the iconic symbol taken down after an hour or so. Apple's initial image releases of the spot did not revealing the signature roofing, so it came as a nice little surprise for many.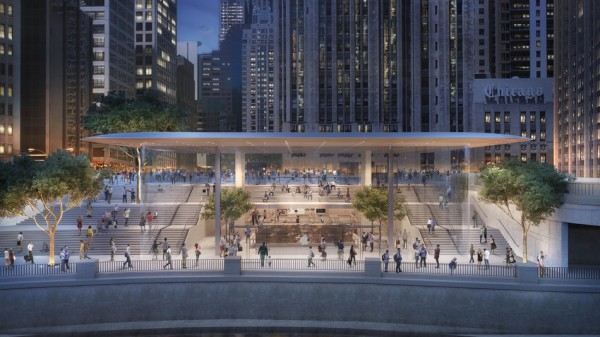 Will this be a staple look for Apple stores in the future?
---
---