Music makes everything better.
This is equally true for a wine and cheese night in and your drive home from work on a Friday, – but above all, music makes exercise bearable.
It's almost like going to the gym with a mate, humans get enjoyment out of companionship. If you can listen to your music in an enjoyable, hassle-free way, we can guarantee you'll be more inclined to get out there and get it done.
---
---
Did you know that with music you require 10% less oxygen when working out? It's also proven to numb superficial pain so you can train harder and go faster in time with your favourite beats.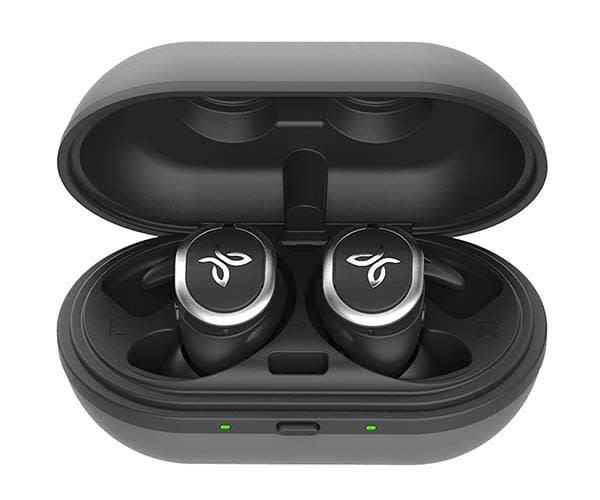 The wireless earbud game is fierce as of late, with every brand and their dog releasing what they claim to be the most dynamic and 'true' wireless headphones so far. Where Jaybird's RUN wireless buds can pull away from the pack is their durability during exercise (which is a relief, as that's what they've been made for).
Wireless has never made more sense than in sport. You need mobility, security and durability. I can confirm from a few weeks with these things that Jaybird indeed delivers.
Jaybird RUN's are designed by athletes, for athletes. They boast sweat-proof coating (and thus, naturally a water resistance), the case also giving you 12 hours charge with 4 hours of play time each session.
What's wonderful about these particular earbuds is that the charging case is not the Bluetooth connection hub – i.e you can take your phone and your earbuds out for a run without having to take your case with you. They operate independently, and while this may sound like a no-brainer, many previous earbuds we've tested require you to have this case for the Bluetooth to work.
If you forget to charge them (inevitable, as charging headphones isn't something society has generally had to do in the past) and you're about to leave for a run, you can supercharge them for a mere 5 minutes to receive a grace period of 1 hour's play until a full recharge is then required.
Customisation is a huge factor for the Jaybird RUN's. Your sound can be tweaked according to your moods – pump the bass for those heaving HIIT training workouts and mellow out on the train home from the office with softer tones – all via the smartphone app. A plethora of interchangeable tips and and fins for a comfortable and secure fit are also a huge bonus, this will require a bit of trial and error.
---
---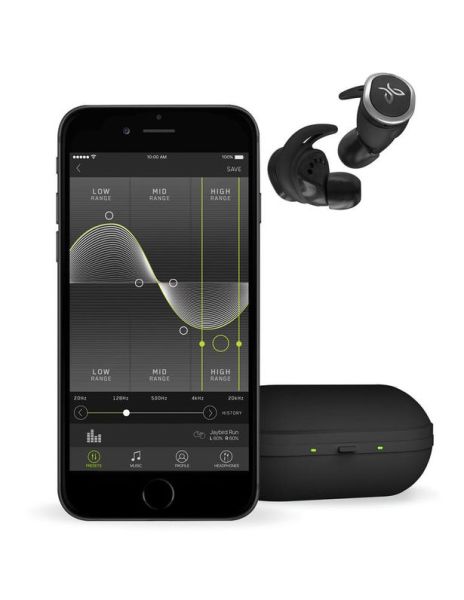 The claim that you're more likely to lose your wireless earbuds is bullshit, to be perfectly honest. It's like buying an expensive pair of sunglasses for once – you will look after them. Even if you still somehow manage to geographically misplace them, the 'Find My Buds' feature on the app will have them back in your charging case safe and sound in moments.
There aren't many shortfalls we can pinpoint for these active wireless earbuds. They can even be used independently, so you can run with only one earbud in to leave your other ear open for traffic.
The reality with these earbuds is if they can withstand rain, hail or shine on a trail run or hanging upside down on a rock face, your train to work each morning will almost be a waste of such good tech.
For more head over to Jaybird's website.