Live out that longtime fantasy of owning the most powerful motorcycle ever produced by Ducati with the next best thing: this LEGO Ducati Panigale Technic set. Alternatively known as your next iso project.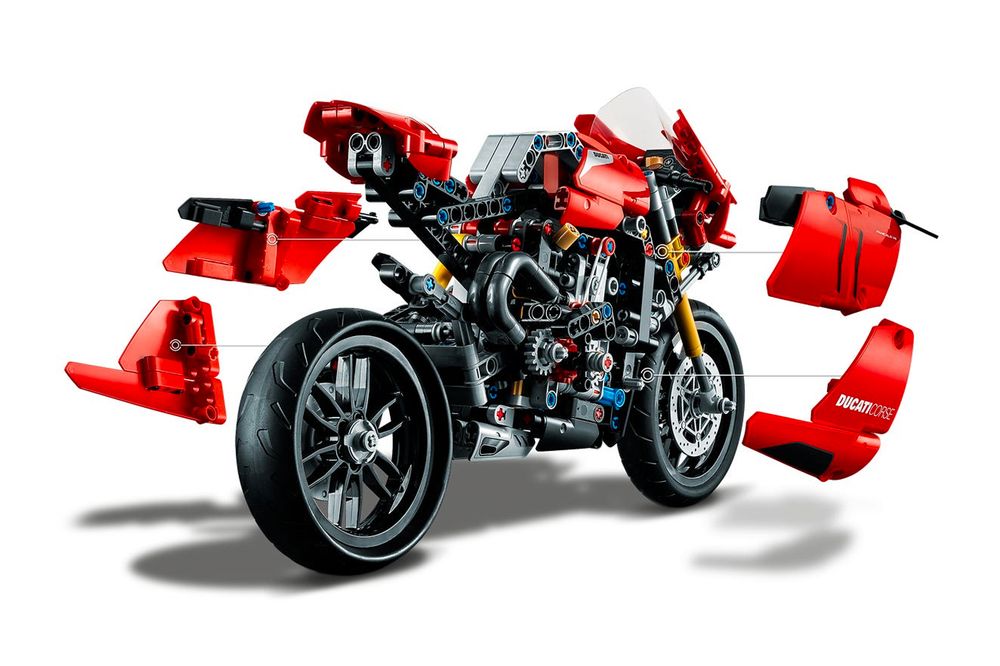 Both LEGO and the Italian manufacturer have united to create a scaled model of the Panigale V4 R. As you'd expect – given LEGO's track record for attention to detail when it comes to these sorts of things and Ducati's pride in their engineering – the Technic set itself hits new levels of realism, complete with a functioning gearbox. As well as a handful of other nifty inclusions.
In addition to the gearbox, once assembled, you'll notice the steering, front/rear suspension, and disc brakes are all also in working order. Reportedly to imitate its real-life counterpart's precise movements. There's even a little kickstand to prop the whole lot up for those stationary moments. In short, the perfect play set project for motorcycle fans from all walks of life.
---
---
This LEGO Ducati Panigale Technic set is comprised of 646 pieces. Assembled, it spans 12 inches in length. Currently, it is not yet available for purchase with a scheduled release date of August 1st 2020; and a retail price of US$69.99.
Find out more over at lego.com.