As guests of Lenovo for CES 2018 in Las Vegas, we were treated to a behind the scenes encounter with everything Lenovo announced at CES this year. Needless to say they've raised the bar yet again with some of the most powerful and functional laptops on the market, as well as new products for the home, and the world's first standalone VR headset.
Here are some of our favourite innovations from Lenovo at CES 2018.
Lenovo Mirage Solo with Daydream
The last few years have all been about the introduction of Augmented Reality (AR) and Virtual Reality (VR) headsets – this year Lenovo was the first company to announce a fully fledged standalone VR headset known as the Mirage Solo with Daydream. Offering a VR experience without wires, the Mirage Solo is arguably the most accessible, easy to use high end VR headset on the market.
---
---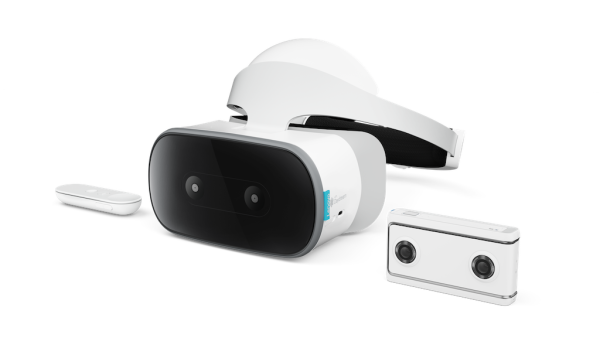 Additionally, pairing the Solo with the separate Mirage Camera gives you the capability of capturing and transforming moments into fully immersive interactive images. Having previously only used VR with cables attached or having to place sensors around the room, it's something you have to experience to fully understand and a technology set that we think will be in hot demand this year.
Lenovo Smart Display with Google Assistant
As amazing as they are, if you've ever owned or played with an Amazon Alexa or Google Home device, you might understand the frustration of hearing an audio responses only to forget the answer seconds later and have to ask the assistant to repeat itself. Lenovo's Google Assistant powered Smart Display is fundamentally Google Home with a screen, and let's the visual learners among us get the information we need both aurally and visually.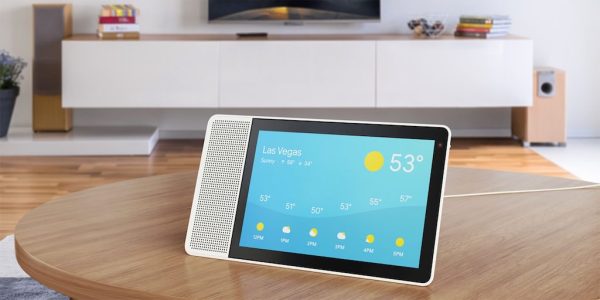 Smart Display will give you the weather, recommendations for a nearby restaurant and how to get there, tomorrow's diary, and everything else you've come to expect from Google Home. It's not the most mind blowing piece of tech at CES but it's an incremental improvement that we're guessing will bring this technology completely mainstream. With pricing in the US expected to sit at around $199 for the 8inch and $249 for the 10inch, it's also very accessible.
3rd Generation ThinkPad X1 Yoga
CES is all about the latest and greatest gadgets and gizmos, with some crazy technology all around, but often the best of show are products that simply make a good product near perfect. The third generation ThinkPad X1 Yoga sits in this category. It's a 360 degree convertible laptop/tablet designed for business users but also very applicable for your everyday consumer.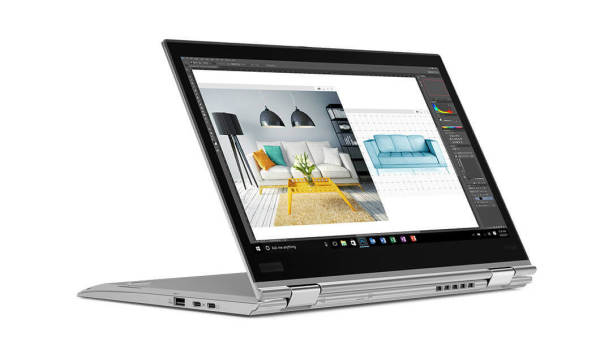 What we liked most from the demonstrations at CES is that, while Lenovo isn't able to advertise it as such, the X1 Yoga is basically indestructible – water resistant, dust proof, pressure proof, and drop proof, this is a laptop that will take anything you throw at it and keep on powering through it's fifteen hours of battery life (and when the battery dies you'll get an 80% charge in just 60 minutes). Plus it's specced to the degree that you'd expect from any high end laptop. Out of the, quite literally, hundreds of laptops we saw at CES 2018, the ThinkPad X1 Yoga was the one we wanted most.