YouTube is great way to learn how to change a tyre or fix a blocked drain, but one ingenious woman has used one of the thousands of YouTube tutorials on offer to get rich.
Texas woman Miranda Hollingshead visited the Arkansas Crater of Diamonds State Park with her relatives to look for diamonds. After searching the 37-acre property for over an hour, Hollingshead took a break as family members continued to try and strike it rich. While resting she searched YouTube and watched a video on how to find diamonds.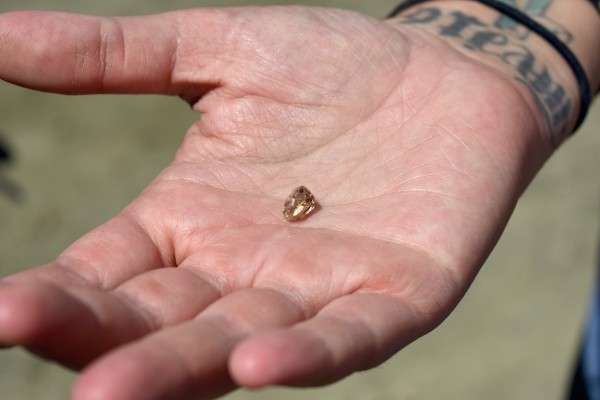 "I was sitting in the shade, watching a YouTube video on how to find diamonds," she told the Park's website. "I looked over at my kid for a second, and when I looked down, I saw it mixed in with other rocks."
---
---
It turns out the 27-year-old was on the money, finding a 3.72-carat yellow diamond. The second-biggest jewel discovered at the Park since October 2013 – when a visitor from Oklahoma City found a 3.85-carat diamond – the Texan was in the right place at the right time according to Park Interpreter Waymon Cox,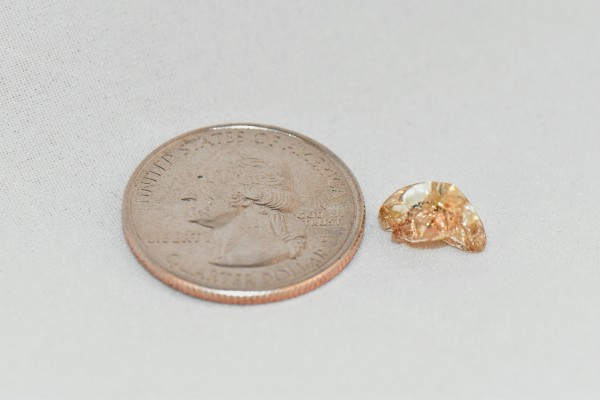 "Much of the ground where Ms. Hollingshead found her diamond is made of unweathered volcanic rock," he said. "When it rains, flowing runoff often leaves loose gravel, and sometimes diamonds, on the surface in these areas. Diamonds have a brilliant, adamantine lustre that makes them easy to spot, and Ms. Hollingshead happened to be sitting in just the right place to see the diamond sparkle in the sun."
As is custom amongst those lucky enough to find a diamond at the Park, Hollingshead and her son named the eraser sized prize Caro Avenger, explaining "He chose the name Caro, and I am a fan of superheroes, so it seemed like a good fit."
While unsure what she will do with the diamond, Hollingshead said if she doesn't sell it she would like to turn it into a ring.
RELATED: The $400K diamond that went missing in an F1 crash at the Monaco Grand Prix