The only problem with surfing is that you're constantly at the mercy of conditions. The Yujet Surfer Electric Jetboard, however, seeks to take that out of the equation. Or at the very least, mitigate this perennial dilemma during those less exciting days.
Be the envy of all your friends with this new fully electric, full carbon fibre, jet-powered surfboard. This board will quite literally put a jet engine beneath your feet.
"Jet engine beneath your feet" isn't exactly an exaggeration, either. With a "Sports Mode" that unlocks the board's top speed of 24mph (~38.62 km/h), this electric surfboard certainly has some power behind it. And for those who are new to all this, toggling to "Beginner Mode" will ensure a slower and easier ride.
---
---
Although we're willing to wager even the freshest of surfers won't stay in "Beginner Mode" for long – as it reportedly takes just five minutes to learn how to ride like a king with the wireless remote control.
The standard package includes:
1 x YuJet Surfer Board (20 pounds without the battery)
1 x 36mAh Lithium-Ion Battery (40-minute capacity)
1 x Intelligent Battery Charger
1 x Wireless Remote Control
1 x Wireless Remote Control Charger
1 x Set of Fins (4 Fins)
1 x Safety Magnet
1 x Leash
4 x Handles on Board
Quick Start Guide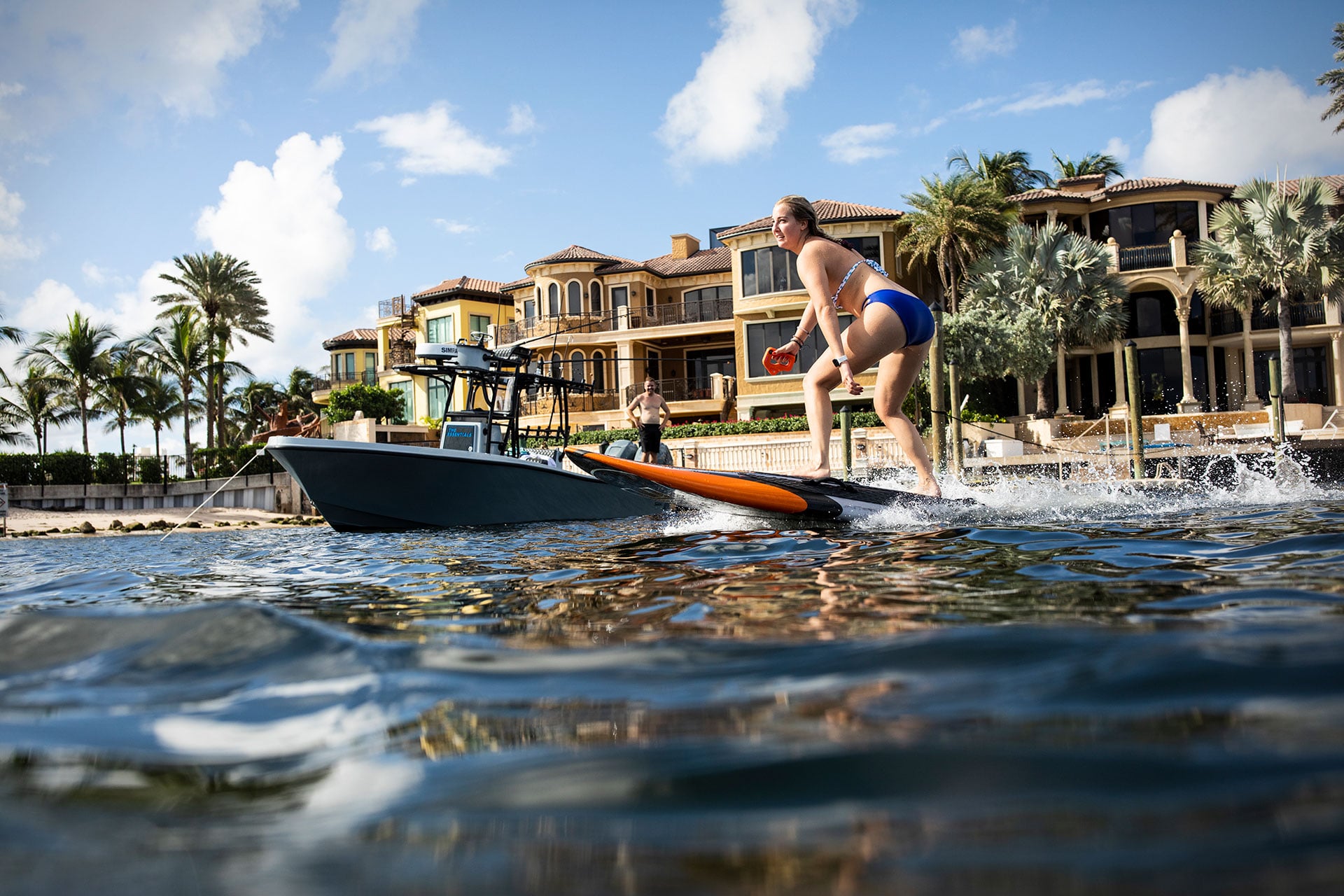 Sure, electric surfboards will never replace surfing in its entirety. It's simply a different experience – braving the elements to catch a wave and coming out the other side triumphant versus replicating the feeling of catching a wave with the push of a button. But there's no denying… it's a damn cool concept.
The Yujet Surfer Electric Jetboard is now available to purchase for US$9,999.
Find out more over at yujetusa.com.