The first European turbo-charged production car released in the 70s, the BMW 2002 Turbo is a piece of German automotive history. Helping BMW dominate the sports car market for years and responsible for kickstarting BMW's legendary 'M' motorsport division, this 1975 wonder is one of only 10 remaining versions of this car left on UK roads.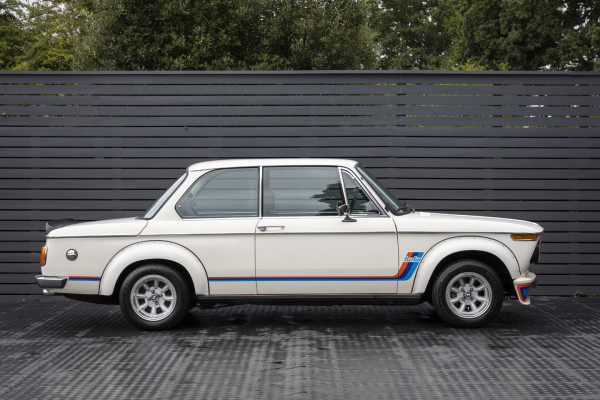 The model up for sale is the Chamonix White BMW 2002 Turbo first registered on New Year's Day 1975 in the UK. Capable of hitting 100km/h in 6.9 seconds with a recorded top speed of 214km/h, this is an extremely fast car. It's the second quickest coupe of its day, with the classic Porsche Carrera the only other vehicle capable of reaching a faster speed.
This BMW has had multiple owners over its lifetime, with most being car dealers and collectors, and has been kept in storage for the past 17 odd years. The vehicle was fully restored in the 90's and is in pristine condition, looking just as good as it did when it came off the production line over four decades ago.
---
---
Currently up for grabs via UK auction site Hexagon Classics for just over $200,000 AUD, this is the perfect addition to anyone's classic car collection.
RELATED: Someone's putting 1980's Formula 1 engines into classic Porsche 930's.