Today, Mercedes-Benz makes a car to fill every niche imaginable but prior to 2010 when the range was more focused, they built the creme de la creme of motoring – high quality, luxurious machines with an undeniable presence and eye-watering price tags. The pinnacle, of course, was the AMG badge, which held far more cache than it does today because there were a lot of less of them. Fortunately, if you've got $45,000 to spend, you can indulge in the glory days of Mercedes-Benz and have yourself a whole lot of car with a very desirable badge. Here are a few available now.
2015 Mercedes-Benz A45 AMG Auto 4MATIC – $43,980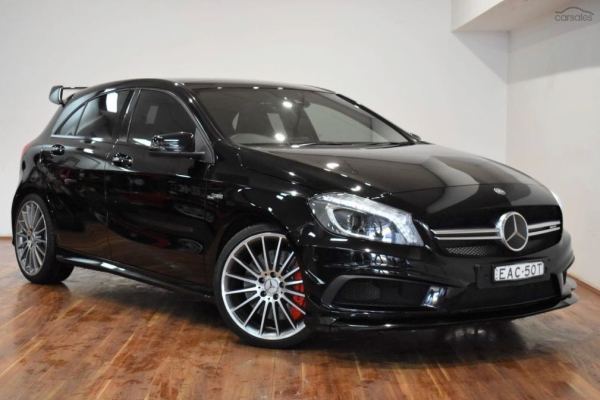 Sure, it's not from the period I mentioned above but I still think it's a great package for the price. I was seriously impressed with the 45 AMG engine when I drove the CLA sedan in 2014. Once the most powerful 4 cylinder engine in the world, the A series hatch with the Aero Package provided a more fitting guise for the 265kW powerplant. Today they represent great value for a daily come weekend delight.
---
---
2005 Mercedes-Benz SLK55 Auto – $42,990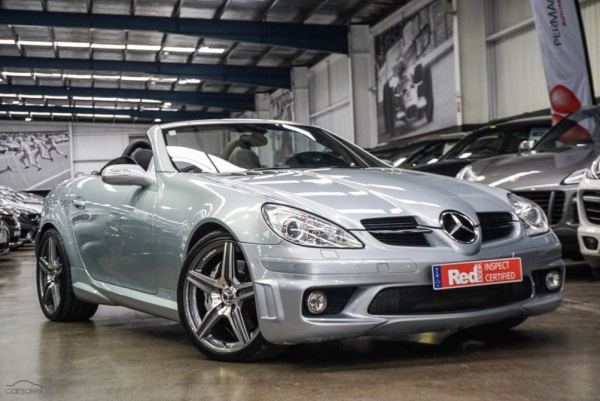 Once described by Jeremy Clarkson as 'an engine and a steering wheel, and that's it', the monstrously fast SLK55 AMG with its naturally aspirated 5.5 litre V8, will have you at 100km/h in 4.5 seconds. This particular car has only travelled 77,000km and presents beautifully.
2009 Mercedes-Benz C63 AMG Auto – $42,500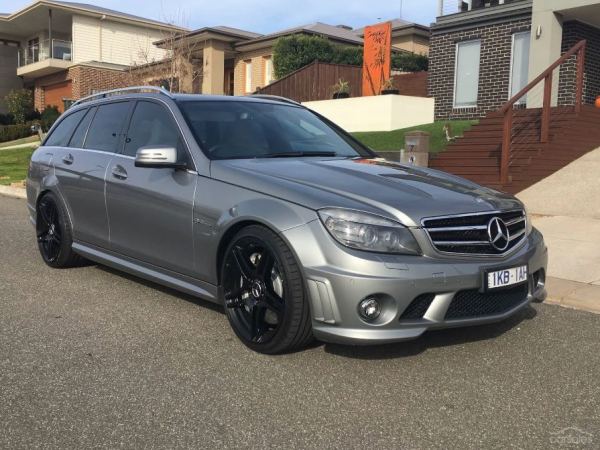 The car that really kicked off Australia's passion for AMG isn't a stranger to the sub $45,000 price tag these days, so I chose to include a very tidy C63 AMG wagon, which was rarer and a tad more useful for the budding family man. You know a bloke isn't throwing around the phrase 'pride and joy' when he says he spent $2,000 on Perma Guard paint protection just last year.
RELATED: Sub $50k Second-Hand Cars That Look More Expensive Than They Are
2010 Mercedes-Benz ML63 AMG Auto 4×4 MY10 – $39,600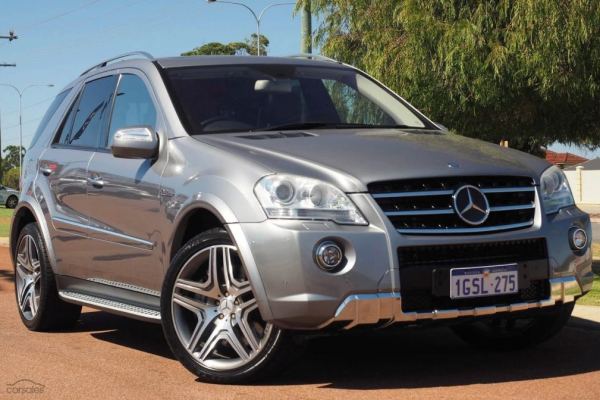 While it's worth noting that cars are quite a bit cheaper in WA, this ML63 was once the king of family SUVs, with more than enough power to tow the SeaRay Bowrider up the coast while the kids tucked into a DVD on the rear screens. There's a clean 2008 with under 50,000km also listed so if you're a keen negotiator I think you could shave a good chunk off the asking price on this one.
---
---
2006 Mercedes-Benz E63 AMG AutoMY07 – $29,990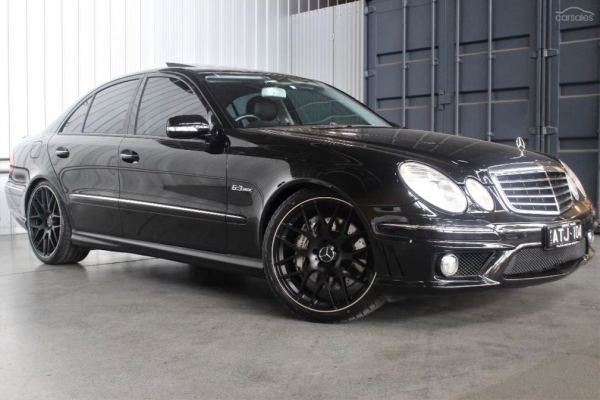 The 2006-2010 E63 AMG is the absolute sweet spot in terms of luxury, power and value. There's plenty of cracking examples for sale but I chose this beast with the odometer sitting at 227,316km. You could cop the $30k on the chin and run this thing into the ground, and have a smile on your face every day while doing it.
1998 Mercedes-Benz E55 AMG Auto – $22,500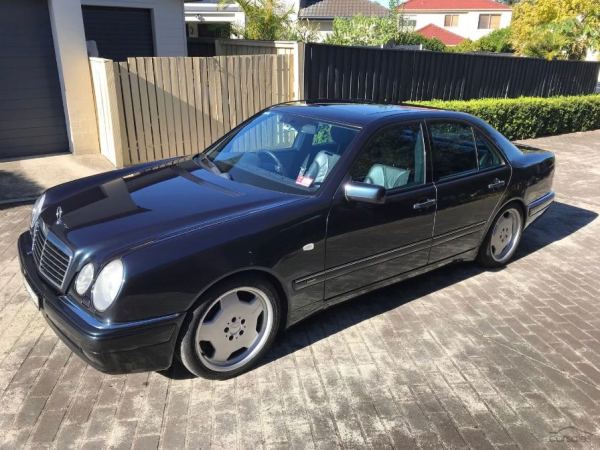 As a former owner of a 1998 C Class Benz, the grandeur of the W210 E Class has always appealed to me, especially on the iconic Monoblock rims of the period. This car was allegedly the first E55 imported into Australia and was a Mercedes Benz Australia demonstrator before being snapped up by a female owner and later sold to the current owner who is now letting it go. Awesome.