The largest aerospace industry exhibition in the world just received a special guest – this life-sized X-Wing fighter from 'Star Wars' made entirely out of LEGO.
As accurate as the toy bricks allow, the replica Rebel fighter stands at two metres tall, 10 metres long and nine metres wide, weighing in at a staggering three tons. At first glance, it's hard to appreciate just how many LEGO bricks were required for the 2,500-hour project. LEGO has confirmed that the entire plane required a mind-boggling 1,584,000 bricks for construction, perhaps making it the ultimate jigsaw puzzle.
The Rebel X-Wing fighter is on display at the 2019 Paris Air Show, which is running from now until June 23rd.
---
---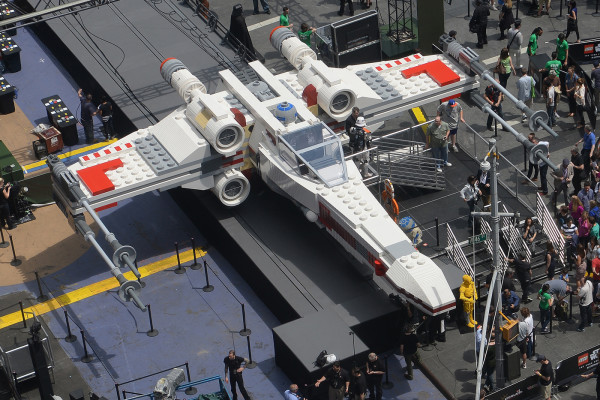 RELATED: Inside Disneyland's Star Wars: Galaxy's Edge Theme Park