Ever since retiring from the NBA, Michael Jordan has built an empire with his Jordan brand. So it seems only right that he updates his private jet to match a pair of shoes that have helped to make him a billionaire.
Jordan's top of the line G550 originally rocked a colourway dedicated to his old college team North Carolina. But the plane was spotted earlier this year with a new paint job designed to replicate a pattern called 'elephant print', which can be mainly seen on pairs of Jordan 3's.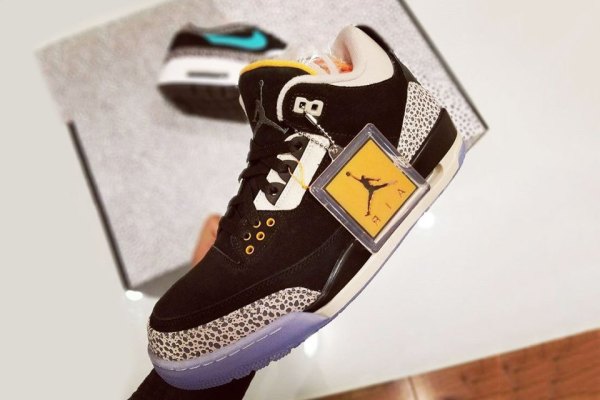 Paired with the classic Jordan logo on the tail and his N236MJ registration on the side, it's definitely a sleek way to fly. With all those Charlotte Hornet's game he's attending, he'll for sure be arriving in style.
---
---
Check out a more recent comparison of the jet's before and after here.