At 69 years of age, David Bowie has died after a long battle with cancer.
David Jones. David Bowie. Ziggy Stardust. Aladdin Sane. Thin White Duke. The Goblin King. Nikola Tesla.
The man played many characters and lived many lives. Born David Jones in South London on 8 January in 1947 Bowie changed his name in 1966 after The Monkees' Davy Jones achieved stardom.
---
---
Bowie was a perhaps the most popular musical figure in the 70s, known for his innovation and iconic imagery. It can be argued that no one did more for modern music than Bowie. He constantly pushed boundaries of sound and presentation over his 4 decade long career and made an obvious impression on many world class artists of today.
His incarnation of Ziggy Stardust thrust him into the worlds view "I felt really comfortable going on the stage as somebody else" Bowie stated. His new found stardom moved him to New York where he met Lou Reed and Iggy Pop, these friendships shaped this new genre of "Art Rock" and introduced Bowie to soul music. His time in America also saw him enter the film world with perfect casting in The Man Who Fell to Earth, a story of an alien visitor.
After sometime he grew tired of America's idea of excess and moved to Germany where he produced 3 critical albums with producer Brian Eno. These albums known as the "Berlin Trilogy" (Low (1977), Heroes(1977), and Lodger (1979) represented Bowie's arguably finest examples of song writing. After his work in the film industry Bowie saw the power of combining his music with videos. He would directed the short clips himself and helped fuel the way for the MTV revolution.
Through the 80s Bowie would reach his commercial peak with songs like Let's Dance and Ashes to Ashes, he would work with other artists like Queen to produce the hit song Under Pressure. He also garnered critical acclaim for his work in the film Merry Christmas Mr Lawrence.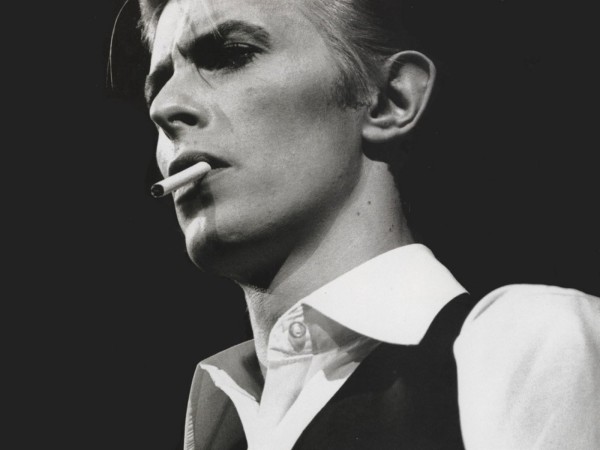 Bowie throughout the 90s and 2000s would continue to experiment with music and film and was one of the first major artists to place his music on the internet making Lies available for download. Just another example how this talented human being was, always ready to branch out into new directions and re invent both himself and his music.
Throughout his career, he has sold an estimated 140 million records worldwide. In the UK, he has been awarded nine Platinum album certifications, eleven Gold and eight Silver, and in the US, five Platinum and seven Gold certifications. In 2004, Rolling Stone ranked him 39th on their list of the "100 Greatest Artists of All Time" and 23rd on their list of the best singers of all time. He was inducted into the Rock and Roll Hall of Fame in 1996.
A cool page to check out. Where you compare yourself to Bowie at his age is WhatdidBowieDo?
---
---
Songs you must listen to: Links Provided
Bowie was an artist to the end, releasing his new album Blackstar just two days before his death. A beautiful parting gift for his fans was the song Lazarus, where Bowie tells fans "look up here I'm in Heaven". Throughout the clip he battles a figurative death that lies under his hospital bed as he tries to write down as much as he can before his death.
David like his Bluebird, is free. He is survived by his wife Iman and two children Duncan and Alexandria.
THE STARS LOOK DIFFERENT TODAY now you're there Mr.Bowie. R.I.P