Big screen, big game, massive atmosphere. Short of heading to a stadium and heating up with the rest of the crowd, anchoring down at one of Australia's best sports bars is the quintessence of Aussie culture. You simply can't picture daily life down under without grounding the image around a bunch of mates sharing a bite at the local sports bar, taking out a punt on an action-packed sporting event, and tapping into that tribal mentality as the room is split by team.
From Sydney to Perth, Boss Hunting has rounded up the best sports bars in Australia ahead of TAB's Big Day of Play. That is that sweet, sweet spot in the middle of March where multiple big-ticket sporting events intersect making it Australia's biggest and most exciting day of racing and sport.
For 2022, the TAB Big Day of Play falls on Saturday 19th March, where not only the $5 million Golden Slipper & All-Star Mile takes off, but huge games from AFL, NRL, NBA and more will be lined-up all day. Each year it's the perfect excuse to park yourself at one of the best sports bars in Australia as the already electric atmosphere is dialled up by great betting deals, food offers, a massive tipping competition, and wall-to-wall live action.
---
---
While your favourite local sports bar will be turning it on for the mid-March throwdown, it pays to be on the pulse when it comes to the best sports bar near you, not only so you can get across the Golden Slipper, AFL Round 1, NRL, NBA, and others on the TAB Big Day of Play, but also so you're just in-the-know next time that big game day rolls around.
---
Best Sports Bars In Sydney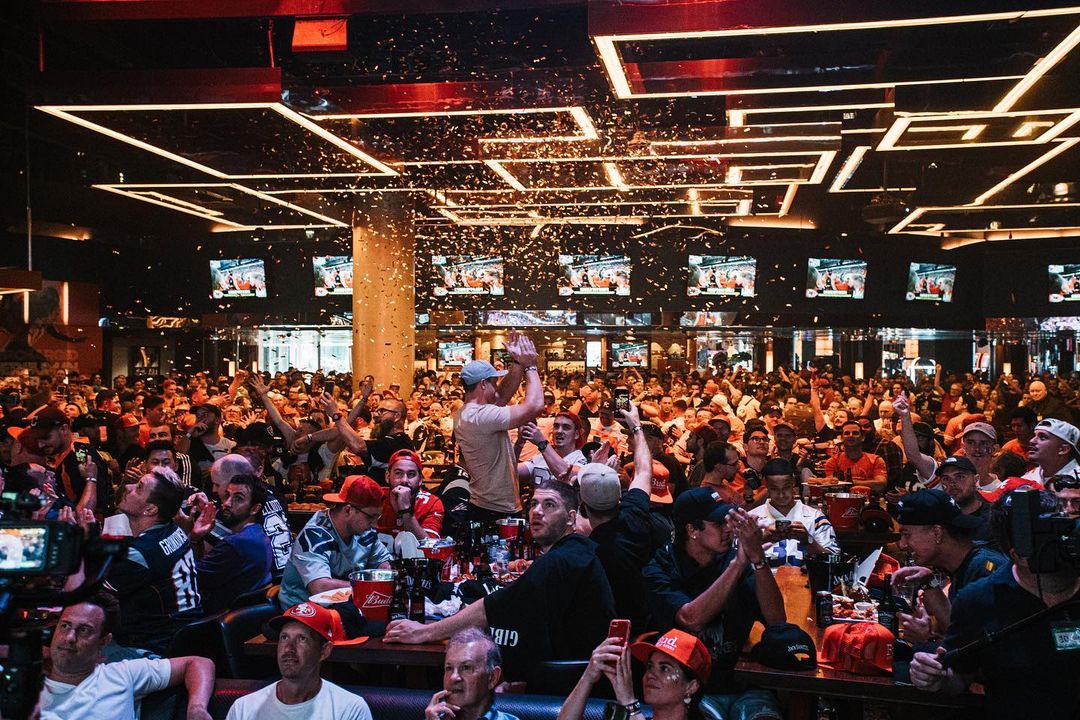 24/7 Sports Bar, The Star Sydney – Pyrmont
The 24/7 sports bar at The Star Sydney is mecca as far as the city's most passionate punters are concerned. With giant dedicated sports screens and a firm grip on the world's most exciting sporting events, this is the best hang in the city come game day.
On the TAB Big Day of Play you can expect a seat at 24/7 sports bar to be big-ticket territory for sports fans of all persuasions, seeing as the atmosphere is absolutely electric each time there's a high-stakes match. If you're after that immense stadium-esque atmosphere for a game this is your best bet bar none.
Magic's, Hotel Steyne – Manly
From the gin-centric Steyne Rooftop to the polished interiors, the historic Hotel Steyne on Manly's bustling Corso is still the reigning king of revelry for Sydney's Northern Beaches. However, a swift refurbishment in recent years hasn't dulled the no-bullshit brilliance of Magic's – the property's dedicated sports bar.
Live sport is gospel here, so claim your spot on one of the few tables and sink into the big screen to follow all the action on game day.
Taffy's, The Oaks – Neutral Bay
Named for David "Taffy" Thompson, who purchased The Oaks back in 1975 and has most likely poured you a beer or two at the main bar over the years, Taffy's Sports Bar is a beast of live sports.
Why? Not only can the space hold 300 people, but The Oaks has made sure not one single person in a full house is at a disadvantage. The walls are plastered with a total of 19 screens, the main one of which is six metres long.
---
---
And you can forget about pool tables. The Oaks lays claim to what may be the largest foosball table in NSW, able to accommodate up to eight players. You'll find it in a games room taking pride of place amongst arcade-style basketball hoops, air hockey and pinball machines so after you've made good on your punt you can back your win up with some friendly pub games.
Brigade Bar, The Light Brigade Hotel – Woollahra
With a healthy selection of beers on tap always showcasing the best of locals and an atmosphere that's a bit more refined than your usual stained-carpet sports bar, Brigade Bar at The Light Brigade Hotel is perfect for live sports.
Each World Cup, Brigade Bar has proven to be one of the most frequented sports bars in Sydney. Similar things can be said on just about every other big game day of the year, with Brigade Bar hammering the essentials of good booze, an infectiously energetic crowd, huge screens, and state-of-the-art TAB facilities.
Marlborough Hotel – Newtown
The stalwart Marlborough Hotel in Newtown has long been a beacon for the inner west suburb's mixed-bag crowd. Forget The Courthouse's beer garden or The Bank's party-minded sprawl, when you come to Newtown for live sports, this is the only place to be.
Known to locals as The Marly, this multi-venue pub is best experienced at the Front Bar where sports is king and delicious pub food goes down a treat when you're sitting in front of those two large projector screens beaming the biggest games of the year. The adjacent TAB Lounge has full facilities so you can add some high-stakes drama to the experience.
Punter's Bar, Penrith Panthers – Penrith
As a tried-and-true classic, Punter's Bar at the notoriously wild Penrith Panthers is unlikely to relinquish its status as the preeminent sporting entertainment venue for Western Sydney anytime soon.
Pick a huge screen – there's plenty of them – at the classic sports bar, order up some of those hearty pub grub classics, and strap in for a night of shit-talking and sport. If you want an electric atmosphere to complement your favourite sports, there is no better choice out west.
---
Best Sports Bars In Melbourne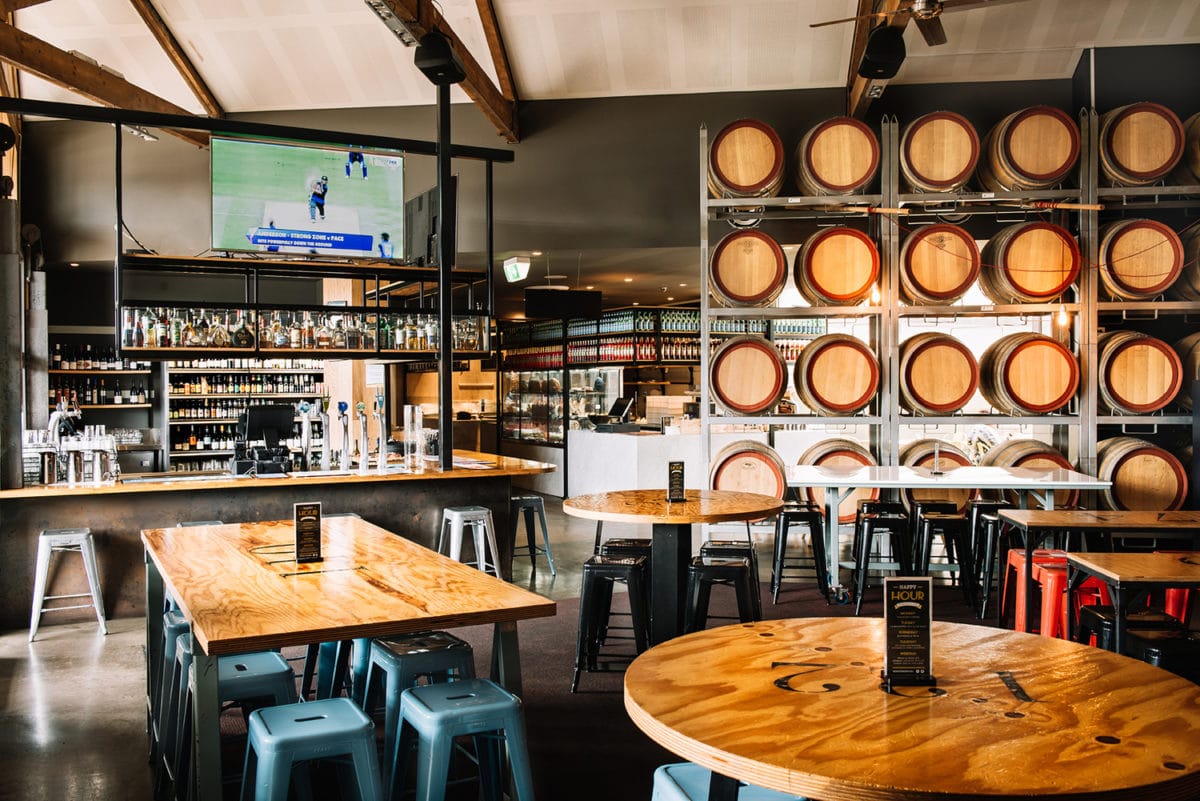 The Grosvenor Hotel – St Kilda East
If you're searching for the best sports bars in Melbourne, The Grosvenor Hotel should be one of your first ports of call. The St Kilda icon has been welcoming guests since the 1800s, particularly sports fan since the motto here has always been "live and loud."
---
---
You'll find St Kilda FC supporters by the dozen sharing some cold beers over a punt any day of the week, but no matter which flag you fly there are very few sports bars in Melbourne as fiercely engaging and dynamic as The Grosvenor on a big game day.
CrownBet Sports Bar, Crown Melbourne – Southbank
For all major sporting events, CrownBet Sports Bar is a no-brainer for all sports fans in and around Southbank. Across The Pub, Sports Bar, and Jackpot Bar, the self-proclaimed home of live sports boasts no less than 20 big screens and is deadset on screening the biggest sporting events in the world from the AFL through to UFC and soccer.
This option of course has the added bonus of direct access to the Crown Melbourne precinct, so you can fill up on some quality dining at the likes of Nobu or Bistro Guillaume before or after you cheer on your team.
The Castle Hotel – North Melbourne
The non-stop action of The Sports Bar at The Castle Hotel will be in overdrive come Saturday 19th March. But really, any day here is like a microcosm of the world's best sports stadiums. Fitting all that boundless energy in one small, unadorned room guarantees the type of atmosphere live sports punters live for.
Throw in a food menu that runs through pub classics elevated with local produce, as well as a nice list of beers on tap, and you've got yourself a winner no matter what the outcome is.
Public Bar, College Lawn Hotel – Prahran
Prahran's favourite sports bar can be found at College Lawn Hotel, defined by its seismic sprawl of 18 screens so no one can ever miss a beat from all the big games. Before or after the big game, head on over to the beer garden and spend the rest of the day soaking up the most vibrant atmosphere this side of the Yarra.
---
Best Sports Bars In Brisbane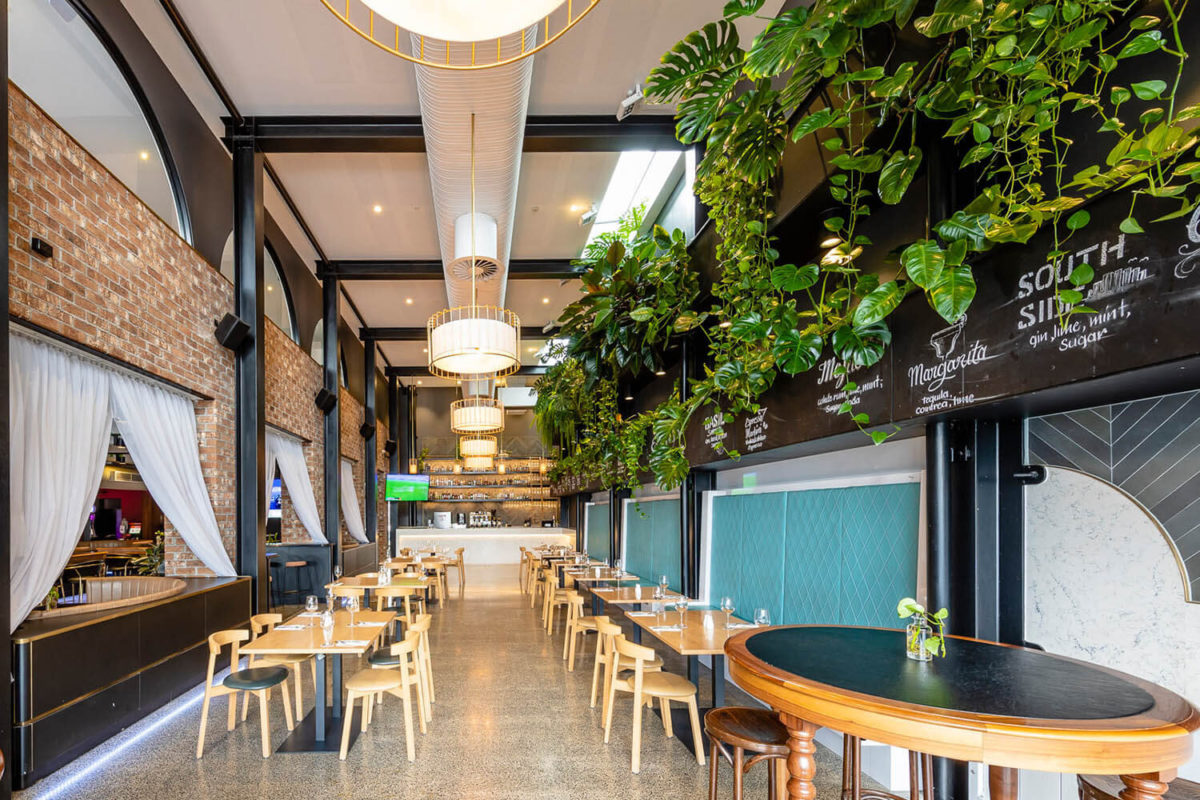 The QA Hotel – New Farm
Serving Brisbane sports fans since the 1800s, the QA Hotel is a James Street icon and the city's premier destination for those not heading to Suncorp Stadium on game day. Powered by a recent refurbishment, the sports bar is one of the more sophisticated in Australia with plus leather dining booths and pub food that is a cut above what you'd typically expect from a pub.
The Prince Consort Hotel – Fortitude Valley
Formerly known as The Elephant Arms Hotel, The Prince Consort has been standing for over 100 years in the heart of the action-packed Fortitude Valley. Resist the temptation to join in the revelry outside – there's going to be more than enough energy at the venue's sports bar which is well-equipped to handle those big games.
---
---
Apache Cat Bar, Treasury Casino – Brisbane City
The glamorous Treasury Casino is one of the hottest tickets in town each time there's a major sporting event to be screened. You can be sure the first-floor Apache Cat Bar is across all the big matches from various sports; ready, willing and more than able to fully immerse you in all the action while you sink a few cold ones along with the city's loudest and liveliest sporting fans.
---
Best Sports Bars In Adelaide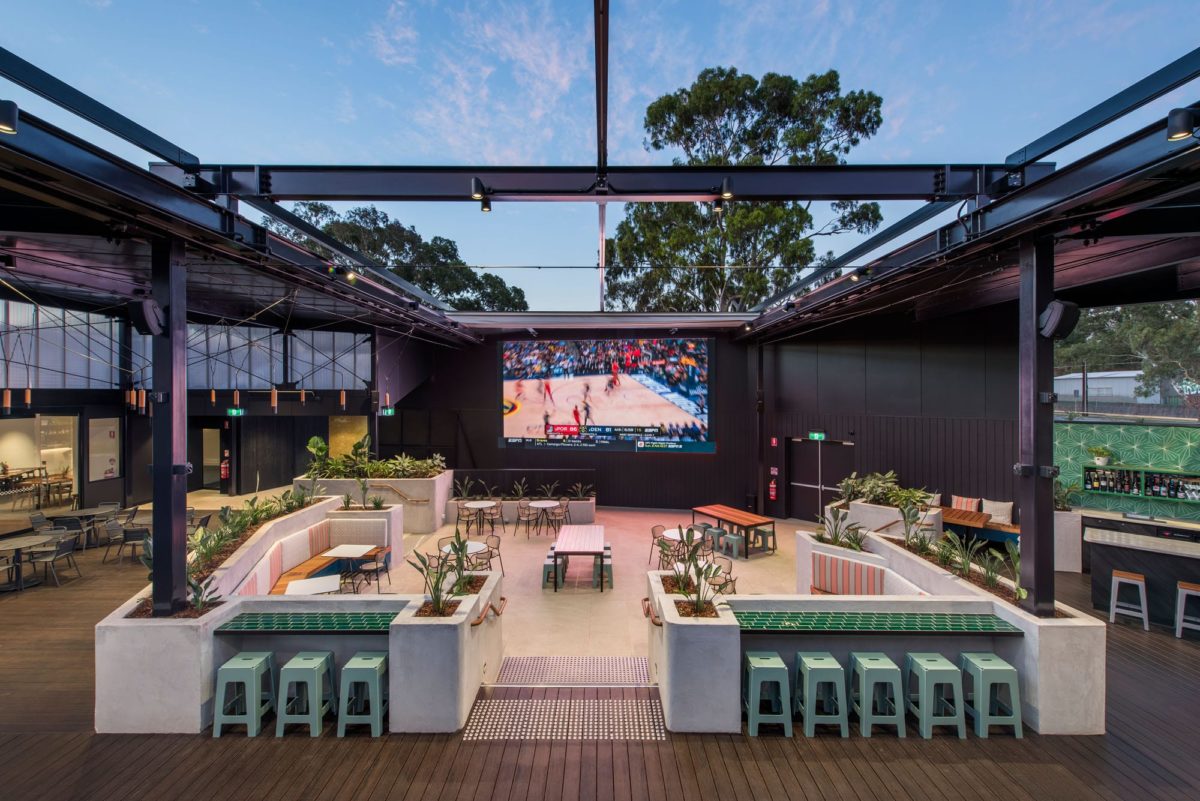 Bridgeway Hotel – Pooraka
With a 7-metre wide HD screen and some of the best dry-aged steaks in town, Bridgeway Hotel is Adelaide's favourite venue when it comes to live sports. Full TAB facilities are on-site and the taps are always constantly flowing through so you're guaranteed great tasting local beers while you're watching all the action unfold on game day.
The Marryatville Hotel – Marryatville
Self-described as the perfect punter's club, The Marryatville Hotel in its namesake suburb thrives on the type of friendly competition that helps build the best atmosphere for live sports. Whether it's on the TAB Big Day of Play or any other day of the year, there are few places in Adelaide that can match the vibrancy of this family-friendly hotel when it comes to live sports.
The Rosey – Adelaide CBD
Hinged on tradition, The Rosey is uncompromising when it comes to delivering exactly the type of vibes sports fans crave on game day. This here is a staunch AFL pub but just about every major sporting event gets a live showing at this CBD favourite. You can bet the team will be turning it on louder than usual when it comes to the TAB Big Day of Play, but really any sporting event at The Rosey guarantees a damn good time.
---
Best Sports Bars In Hobart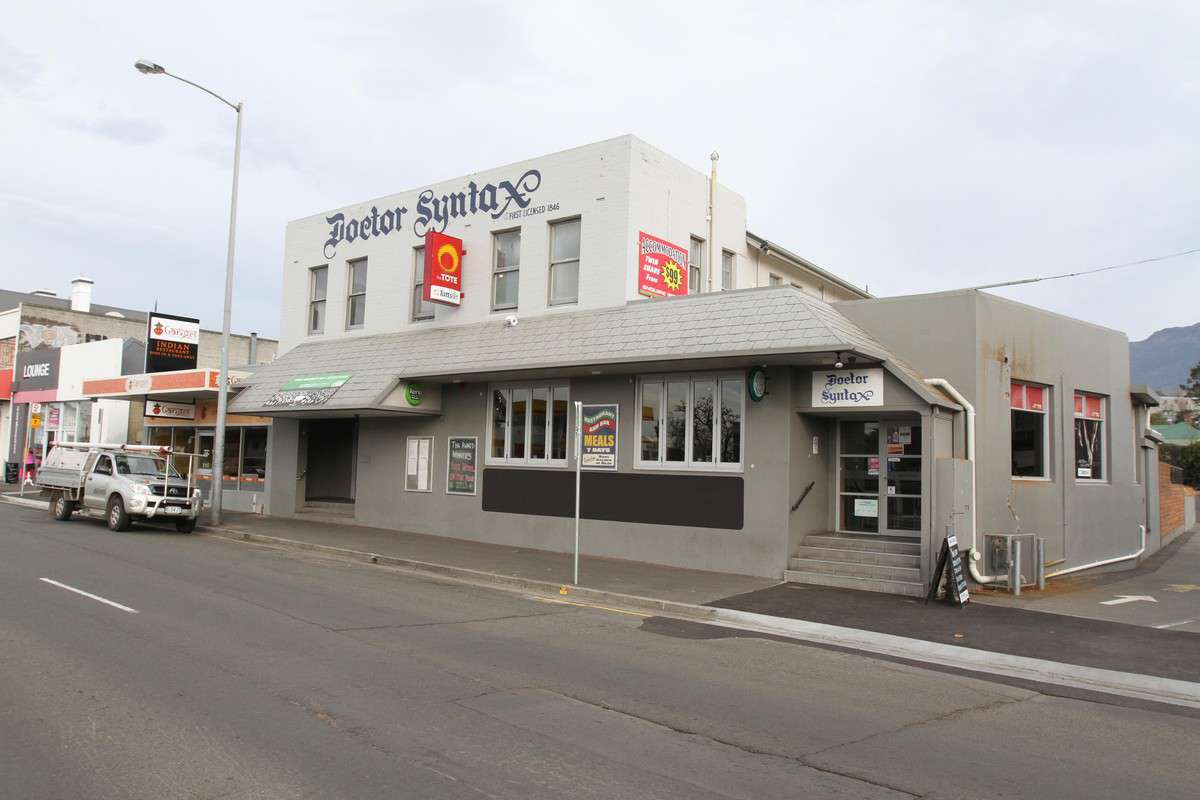 Doctor Syntax – Sandy Bay
Sandy Bay's original hotel, built in 1849, is just mere minutes from Hobart's CBD. Doctor Syntax knows how to elevate any live sporting event with the essentials, making sure each and every game day features the best local beers as well as food from the main restaurant so you can follow the action over some juicy steak and fresh seafood platters.
---
Best Sports Bars In Canberra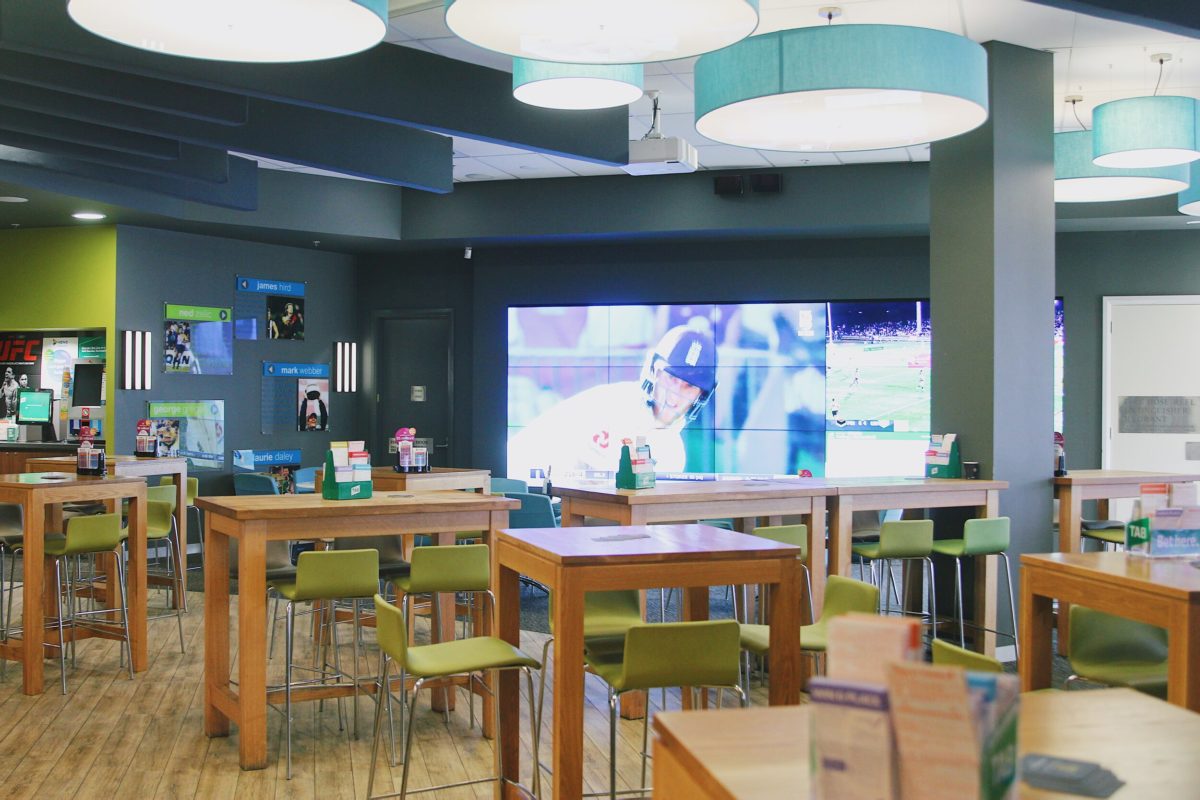 Woden Sports Bar – Phillip
Canberra's largest and most awarded sports bar can be found within The Hellenic Club, located in the Woden Valley for which the venue is named. Everything you'd want from a no-nonsense live sports bar can be found here, with TAB facilities featured alongside Form Guides, Trackside and Keno facilities. Most importantly, the beer list is perfect and the screens are enormous so all you need to do is show up and support your favourite team.
---
Best Sports Bars In Perth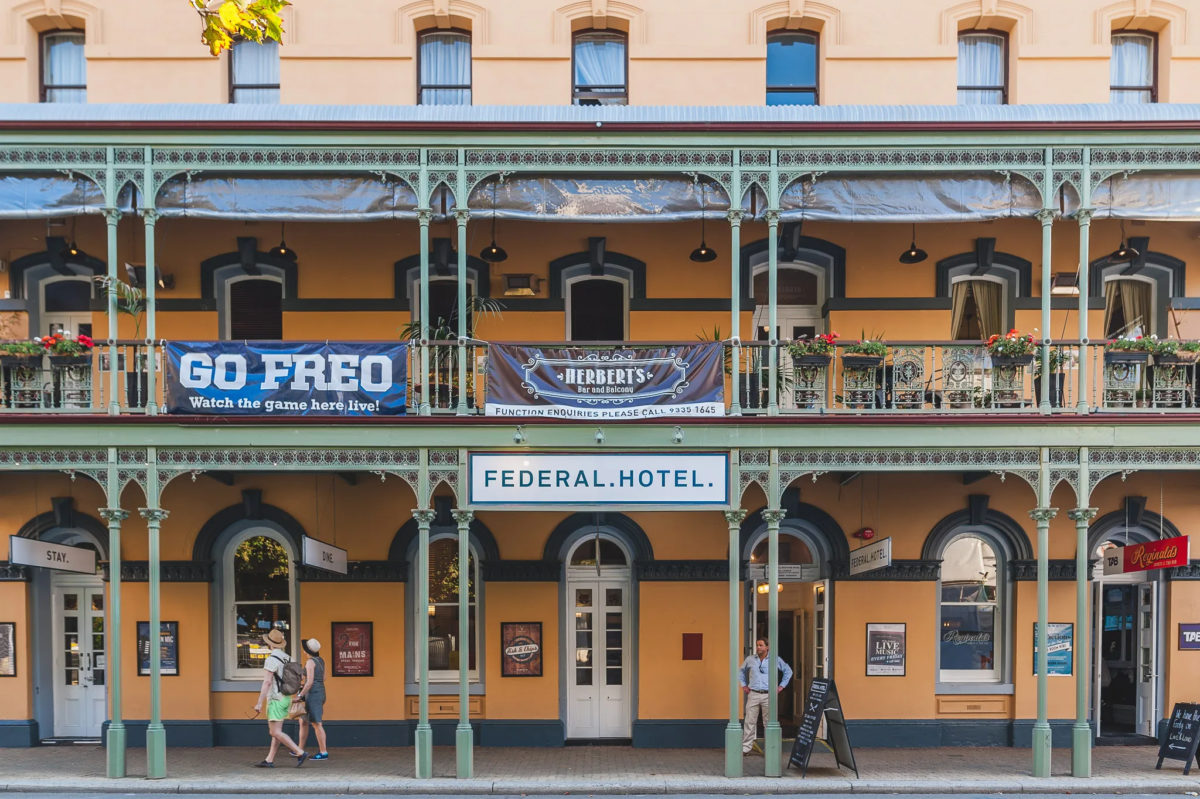 Federal Hotel – Fremantle
As the only sports bar with TAB facilities in Fremantle, it's never a surprise to see Federal Hotel absolutely teeming with people for any big sport or racing event. The energetic venue also happens to serve some of the best food in the area, making this 19th Century Irish pub all the more tempting when it comes time to show up for your favourite team and go hard or go home.
Ocean Beach Hotel – Cottesloe
Perched with immaculate views over Cottesloe Beach, the Ocean Beach Hotel serves live sports with a side of that unbeatable beachside lifestyle only the best Perth pubs live and breathe. Opening at midday on weekends, the main Public Bar is where you'll find numerous screens bringing you all the action while cold local beers keep flowing from the rotating taps and punters scramble over each other to gain control of the pool table.
---
---