From basketball to golf, Formula 1 to tennis… it's clear we're living in the era of sporting GOAT documentaries. And following the monster success of The Last Dance which requires no further explanation – I'm sure you're probably sick of hearing about it by now – ESPN is now releasing another potential touchdown in the form of its nine-part Tom Brady documentary series: Man In The Arena.
The forthcoming evening binge fodder is set to chronicle the legendary quarterback's career, from debuting as the 199th NFL draft pick – an insane moment of universal oversight from almost the entire league – establishing a dynasty with New England coach Bill Belichick, to his finest Super Bowl moments, and beyond. Man In The Arena will also obviously shine a spotlight on his personal life, as is the standard procedure with these kinds of affairs.
Co-produced by the man's own company, 199 Productions, at this moment, it's unclear how much involvement Tom Brady has had behind the scenes of his documentary series. Although if his approach is anything like Michael Jordan's in regards to curating the end product to the nth degree, we all know what Ken Burns will have to say.
---
---
RELATED: We've All Been Ignoring One Major Flaw About 'The Last Dance'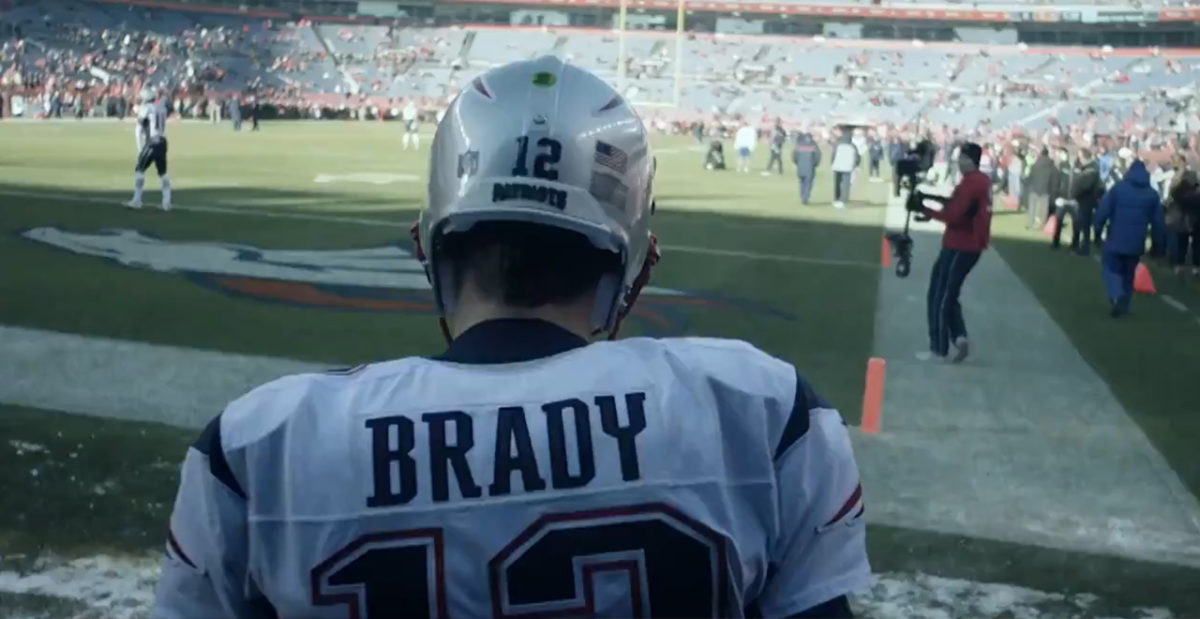 RELATED: In 1999, Tom Brady Wasn't Sure He'd Make The NFL – Read His College Resume
"Nine Super Bowl appearances over the course of 20 years is an achievement on an unmatched level," says Connor Schell, Executive Producer of ESPN Films.
"We are thrilled to have the opportunity to work with Tom Brady as he reflects on each of those nine, season-long journeys and the pivotal moments that defined them."
ESPN's Man In The Arena arrives tonight – via ESPN+ over in the US and Kayo here in Australia. Check out the brand new teaser + synopsis via ESPN's upfront presentation for Disney below.
After 21 seasons in the NFL, Tom Brady will share a personal first-hand account of his ten Super Bowl appearances. In a groundbreaking new series coming to ESPN+, Tom deconstructs the milestones of his legendary career, mining the psychological and emotional terrain of each victory and defeat. Each episode focuses on a single Super Bowl appearance and centers not just on the pivotal moments, but everything that leads to them, illustrating the series of small steps that seem insignificant at the time, but when reflected upon, show the distance traveled.