Formula 1's worst kept secret has been confirmed – official social media post and all. In the wake of Valtteri Bottas' move to Alfa Romeo and Kimi Raikkonen's final exit from the motorsport altogether, Mr Saturday himself – George Russell – is heading to Mercedes, partnering up with defending world champion Sir Lewis Hamilton for the 2022 season.
"It's a special day for me personally and professionally, but also a day of mixed emotions," says the 23-year-old Williams Racing talent.
"I'm excited and humbled to be joining Mercedes next year, which is a huge career step, but it also means I'll be saying goodbye to my teammates and friends at Williams. It has been an honour working alongside every member of the team, and an honour to represent the Williams name in F1."
---
---
RELATED: Holy Shit, George Russell Just Outqualified Lewis Hamilton For P2
"Looking ahead to next season, I'd be lying if I said I wasn't absolutely buzzing. It's a huge opportunity and one I want to grab with both hands. But I'm under no illusions as to the scale of the challenge… it's going to be a steep learning curve."
"Valtteri has set a high bar, consistently delivering week in and week out, scoring wins, pole positions, and helping win multiple championship titles. My target must be to reward the trust that Toto Wolff [Team Principal & CEO], the team, and the board have placed in me by ensuring I play my part in continuing that success and I want to do my new teammates proud."
"I've looked up to Lewis Hamilton since I was in go-karts and the opportunity to learn from someone who has become a role model both on and off track can only benefit me as a driver, a professional, and a human being… For now, though, I have nine more races as a Williams driver, and I want to make sure they are the best nine of my time with the team. Then, and only then, can I turn my attention to 2022."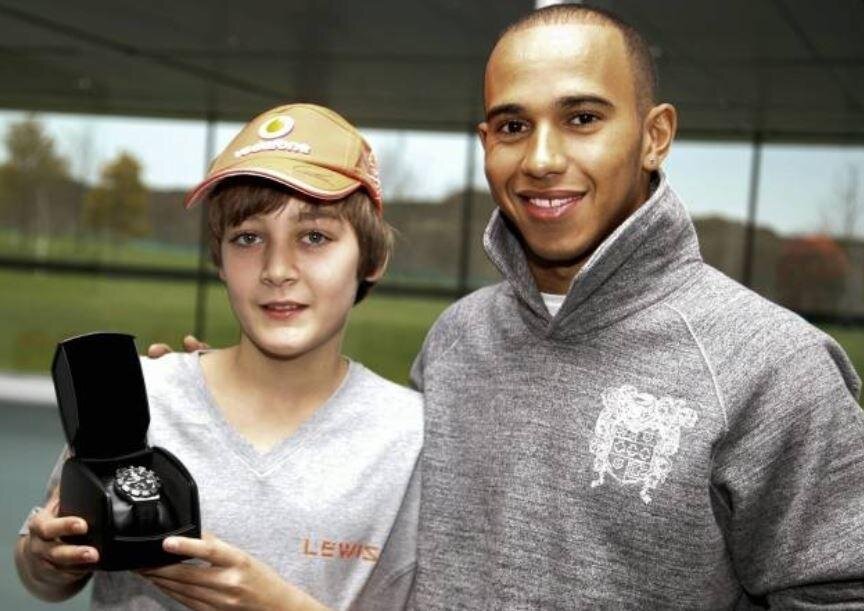 RELATED: Kimi Raikkonen Is Officially Retiring From F1
George Russell has been in the form of his life this season, consistently elbowing his way up the grid on race day to varying degrees of success, and actually racking up some points for Williams. His performance throughout 2021 obviously made a very compelling case for his promotion to Mercedes (and the axing of Valtteri Bottas).
Just a month prior, Australian Formula 1 legend Mark Webber confidently stated it was already set in stone.
---
---
"Going up against Lewis is going to be extremely challenging," Mark Webber told Nine's Wide World of Sports.
"But George has nearly 50 races under his belt now, so he's ready for it. Lewis went straight in at the front of the grid when he started, which just shows you the calibre of Lewis. Only the very special drivers can do that. 99% of guys need some races to get used to the idea of running at the front."

"George is ready for it, but it's a different thing to qualifying well in sub-par machinery and doing well when there's little pressure on you."
Prior to the current season, George Russell had what was perhaps the greatest audition for Mercedes possible. The emerging motorsport talent briefly replaced Lewis Hamilton – who was diagnosed with COVID-19 – at the 2020 Sakhir Grand Prix in tremendous fashion. Narrowly missing pole position during qualifiers to start in second place (deja vu, we know), the British driver was just 20 laps away from earning his maiden F1 victory… until an egregious pit stop error cost him the W, eventually relegating him to P9. But in the end, it all worked out. This was always in his destiny.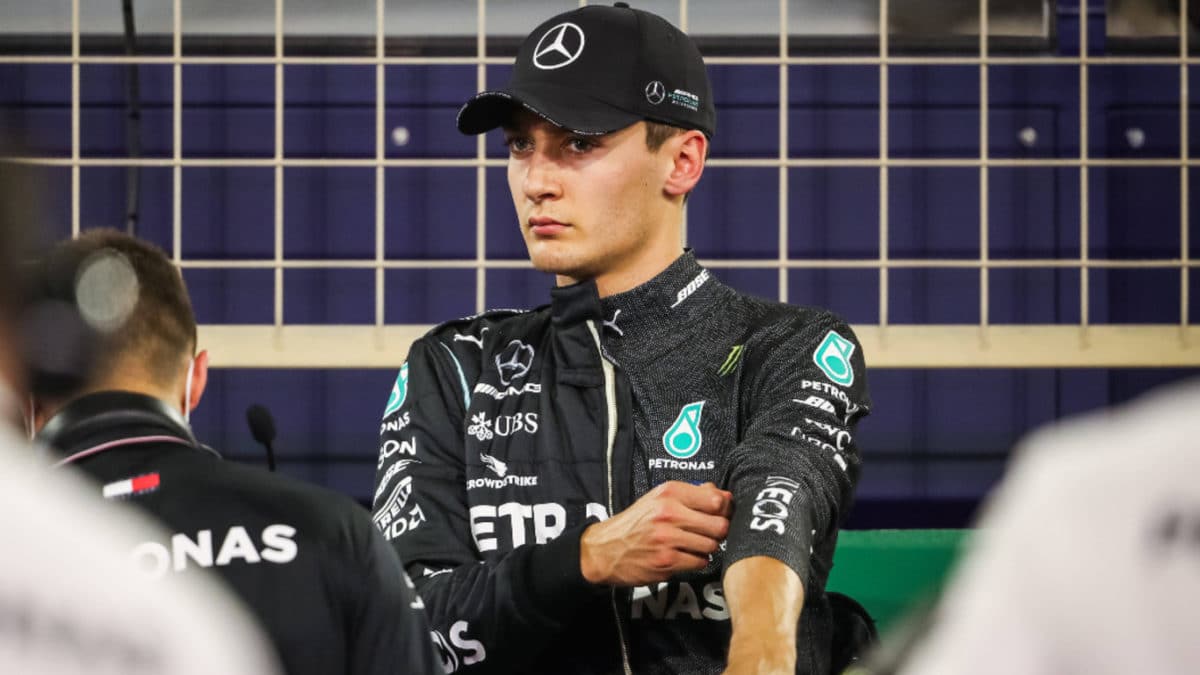 RELATED: Porsche Is Reportedly Considering A Return To Formula 1
"We are very happy to confirm that George Russell will have the opportunity to take the next step in his career and join Mercedes," says Mercedes Team Principal & CEO Toto Wolff.
"He has been a winner in every racing category – and the past three seasons with Williams have given us a taste of what the future could hold for him in F1."
"Now, it is our challenge together to help him continue learning within our environment and alongside Lewis, the greatest F1 driver of all time. I am confident that as their relationship grows, they will form a strong team and deliver for Mercedes on and off the track in the years ahead."
"It's a weight off our shoulders to have our plans for 2022 clear and announced; but now, our focus returns to the final nine races of this season and putting everything into our challenge for this year's world championships."
---
---
Next year's grid just got a whole lot more interesting…