Ahead of the Mexican Grand Prix scheduled for this coming weekend, reigning Formula 1 champion Sir Lewis Hamilton is trailing behind Red Bull's title challenger Max Verstappen by 12 points. And after a season of rising tensions, two show-stopping collisions involving both parties (see: Silverstone, Monza), as well as a bloody championship on the line… you'd expect things to only get messier from now until Abu Dhabi. But in an effort to buck the ongoing trend, Hamilton and Verstappen have come forward to offer a professional truce of sorts, leaving all the dirty tricks behind.
"I always want to win it in the right way and if you're going to lose it, you lose it in the right way also," says Lewis Hamilton.

"I will race hard like Lewis does and everyone else does and of course always try to keep it clean," Max Verstappen stated in kind.
Prior to the gesture of goodwill, Lewis Hamilton and Max Verstappen had fostered an on-track rivalry for the ages. It escalated to the point where Mercedes Team Principal Toto Wolff predicted an explosive conclusion to the 2021 season, which obviously provoked the latest development.
---
---
RELATED: Mercedes F1's Toto Wolff Has Already Predicted How The 2021 Season Will End
"It if was to come to the scenario of the last race in Abu Dhabi and they were to be racing each other for the title, whoever is in front [on points] is absolutely going to try to do the same as in the Senna-Prost years," Toto Wolff explains during a recent interview with Martin Samuel.
"What happened in Monza? Verstappen took Lewis out because he was about to overtake and he was quicker. And that is totally understandable. If you are racing for the championship and you see it fading away because the other guy is overtaking you, what tool have you got other than the one that makes sure he can't overtake? We've seen it with Schumacher and Villeneuve, we saw it with Senna and Prost twice."
A strategic – albeit unsportsmanlike – manoeuvre such as the one outlined above has quite the rich history within Formula 1, as alluded to by Wolff himself. Currently, the 2021 driver standings place Max Verstappen in the lead with 287.5, and Lewis Hamilton at second place with 275.5. The next closest competitor is the latter's Mercedes teammate Valterri Bottas with 185 – meaning it's hard to imagine anyone coming anywhere near #1 and #2 with so few races on the calendar left; and meaning at this stage, the title fight is pretty much exclusively between Max Verstappen and Lewis Hamilton.
"I would never give the instruction to crash into anyone else but if they go to that last race and whoever is in front wins the championship, they will be racing each other – hard."
Both Hamilton and Verstappen, however, shrugged off Wolff's assertions in a fairly diplomatic way.
RELATED: Max Verstappen Is Boycotting Netflix's 'Drive To Survive' Season 4
---
---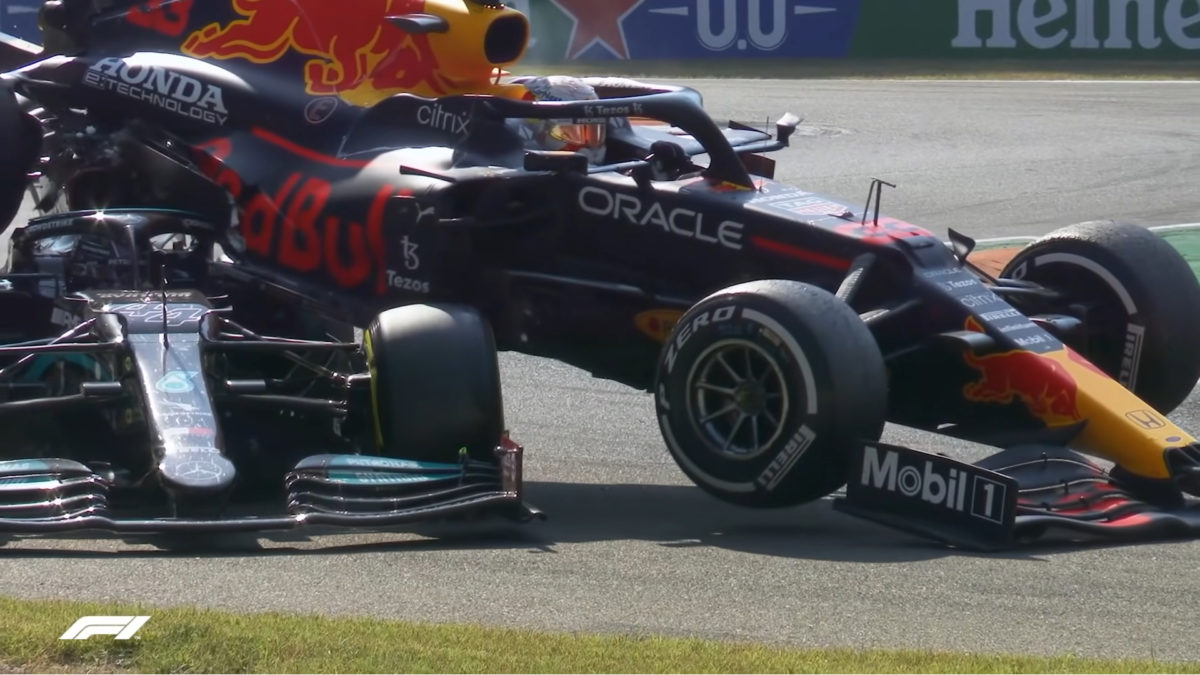 "We have never won a championship that way, I have never won a championship in that way and would never want to," says Hamilton.
"I am here to win in the right way – and that's through sheer skill and determination and hard work."
"I don't really think about previous historic fights between two drivers, what they have done – that's the past," says the Dutch motorsports talent.
"I just focus on what I have to do on track and that's to try and do the best I can, and that's how at the end of the day you're going to win the championship: you have to try and get the most available points out there and of course try to beat your rival."
Let's see how this actually plays out.