Four-time world champion Sebastian Vettel has announced he's headed for retirement after the conclusion of the 2022 Formula 1 season. Despite the fact Aston Martin Team Principal Mike Krack was "confident" the German motorsport talent would remain in place beyond the calendar year (and all the rumours about him fronting the Audi F1 team).
"I hereby announce my retirement from Formula 1 at the end of the 2022 season," Sebastian Vettel said in a video posted to social media (see: below).
He added: "Probably I should start with a long list of people to thank now but I feel it is more important to explain the reasons behind my decision. I love this sport. It has been central to my life since I can remember. But as much as there is life on track, there's my life off track too."
---
---
RELATED: Sebastian Vettel Would Actually Rather Race At Bathurst Than Las Vegas
"Being a racing driver has never been my sole identity. I very much believe in identity like who we are and how we treat others, rather than what we do. Who am I? I'm Sebastian. Father of three children and husband to a wonderful woman. I am curious and easily fascinated by passionate and skilled people. I am obsessed with perfection. I am tolerant and feel we all have the same rights to live no matter what we look like, where we come from and who we love."
"I love being outside and love nature and its wonders. I'm stubborn and impatient. I can be really annoying. I like to make people laugh. I like chocolate and the smell of fresh bread. My favourite colour is blue. I believe in change and in progress and that every little bit makes a difference. I am an optimist and I believe people are good."
"Next to racing, I have grown a family that I love being around. I have grown other interests outside Formula One. My passion for racing and Formula One comes with a lot of time spent away from them and takes a lot of energy. Committing to my passion the way I did and then I think it is right, does no longer go side by side with my wish to be a great father and husband."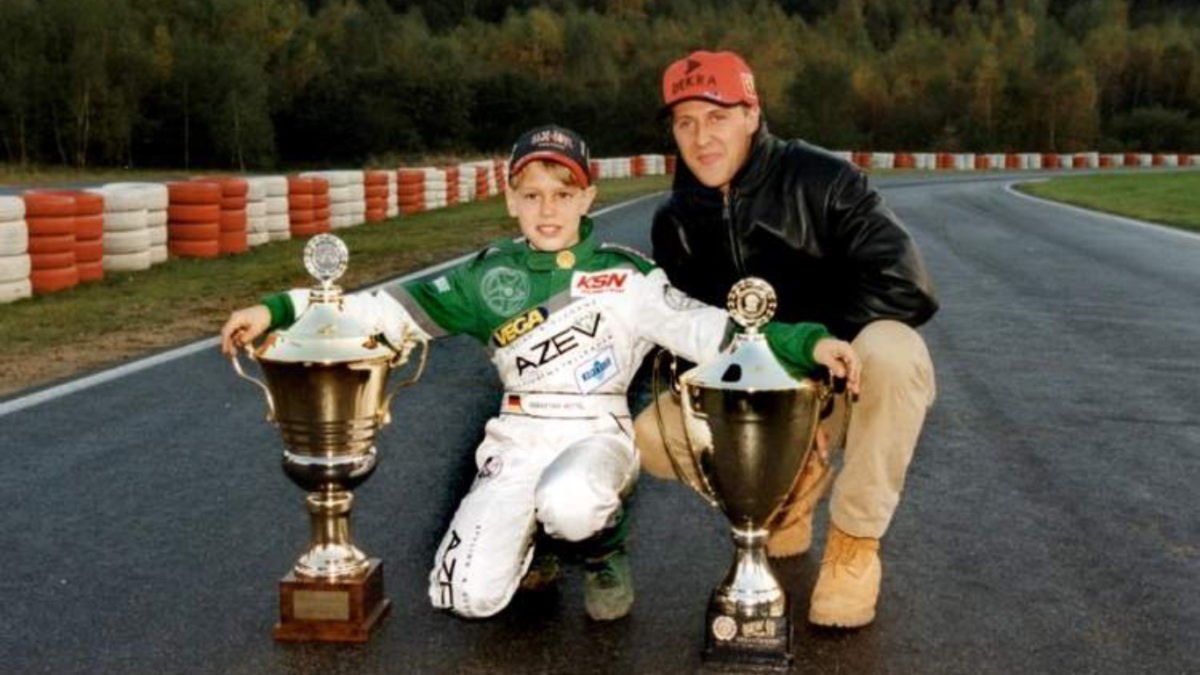 Elsewhere, Vettel stated the following…
"I have had the privilege of working with many fantastic people in Formula 1 over the past 15 years – there are far too many to mention and thank. Over the past two years, I have been an Aston Martin driver – and although our results have not been as good as we had hoped, it is very clear to me that everything is being put together that a team needs to race at the very highest level for years to come.
"I have really enjoyed working with such a great bunch of people. Everyone – Lawrence [Stroll], Lance [Stroll], Martin [Whitmarsh], Mike [Krack], the senior managers, the engineers, the mechanics and the rest of the team – is ambitious, capable, expert, committed and friendly, and I wish them all well.:
---
---
"I hope that the work I did last year and am continuing to do this year will be helpful in the development of a team that will win in the future, and I will work as hard as I can between now and the end of the year with that goal in mind, giving as always my best in the last 10 races."
"The decision to retire has been a difficult one for me to take, and I have spent a lot of time thinking about it; at the end of the year I want to take some more time to reflect on what I will focus on next; it is very clear to me that, being a father, I want to spend more time with my family."
RELATED: Disney+ Jumps On The Formula 1 Bandwagon With Docuseries Hosted By Keanu Reeves
"But today is not about saying goodbye. Rather, it is about saying thank you – to everyone – not least to the fans, without whose passionate support Formula 1 could not exist."
The development is unsurprising post-Scuderia Ferrari given Vettel stated he'd only continue to grind it out in Formula 1 with a competitive car, although it's still news not a single fan wanted to hear.
The silver lining? It does free up a seat for incoming talent. Perhaps Australia's own Oscar Piastri if neither McLaren Racing nor Williams F1 works out. Maybe even IndyCar driver Colton Herta or Alex Palou. Who knows?
Sebastian Vettel enters retirement at 35 years of age with 289 starts, 122 podiums, 53 race wins, 3,076 career points, 57 pole positions, 38 fastest laps, and four world titles under his belt; in addition to whatever may come between now and the final race of the 2022 calendar at Abu Dhabi this November.
Danke, Seb.
---
---