Christie's and Stadium Goods have partnered for the 'Original Air: Michael Jordan Game-Worn and Player Exclusive Sneaker Rarities' auction. Offering us lowly mortals a chance to own a piece of sporting greatness, a total of 11 lots are scheduled to become available for bidding.
The first drop – which you can browse at your leisure below – include a pair of His Airness' pre-Jordan Brand Nike Air Ship Jordan worn during his rookie season, a pair of Air Jordan 7 "Olympic" worn during the Dream Team's 1992 gold medal game, and a pair of classic Jordan 14s worn during practice for his final Bulls appearance.
Check them out below.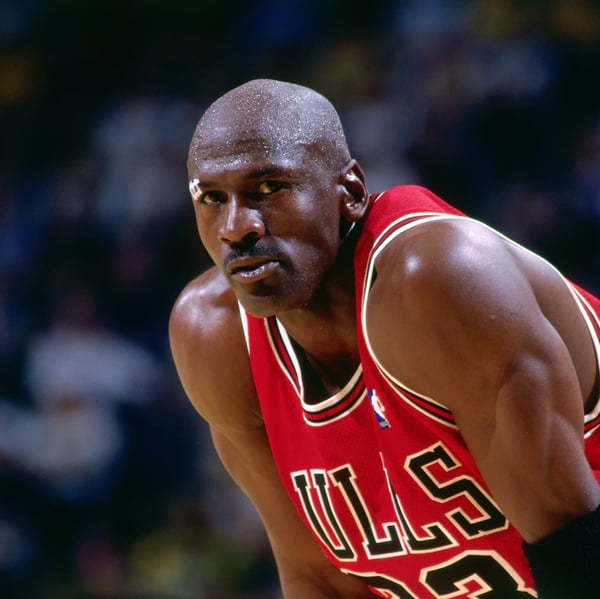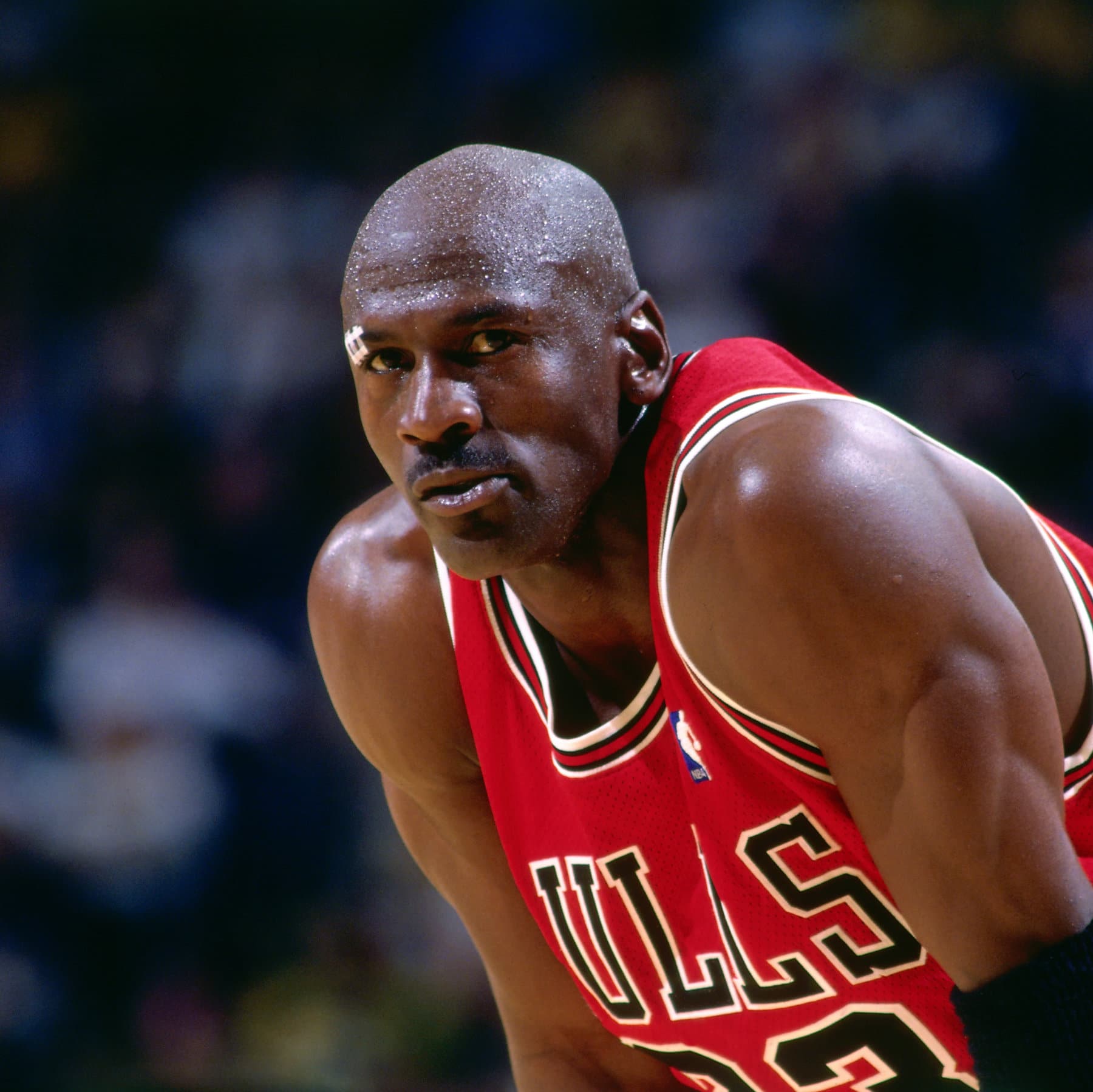 Air Ship, MJ Player Exclusive
Nike, 1984
Left Shoe: Size 13.5
Right Shoe: Size 13
High-Top
US$350,000–550,000
Before the Air Jordan 1 was released, Michael Jordan wore the Nike Air Ship for the NBA preseason and early games of his rookie year. Michael Jordan's version of the Air Ship was modified exclusively for him in the form of an Air Jordan 1 TYPS MJ PE (Tong Yang Player Sample Michael Jordan Player Exclusive). The design features the upper of the Air Ship with the sole of the Air Jordan 1. Sourced from a New Jersey Nets equipment manager. Since Jordan wore the Air Ship only for a brief time early in his rookie season, to find a game-worn pair today is extremely rare.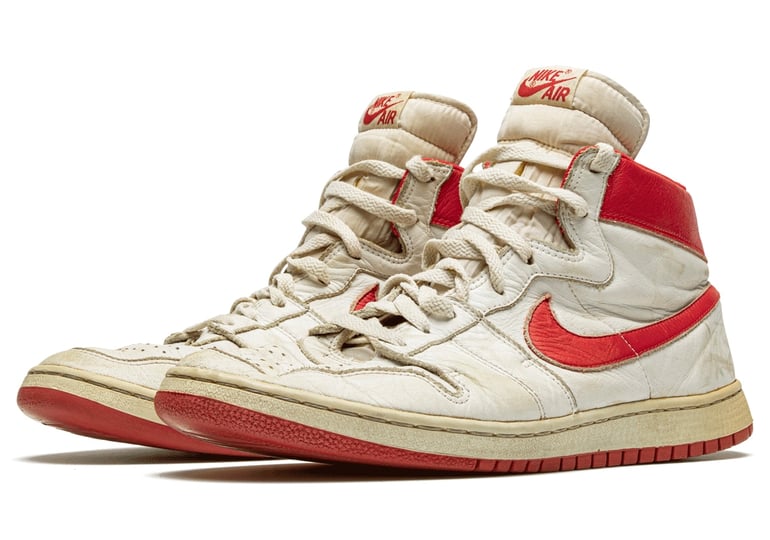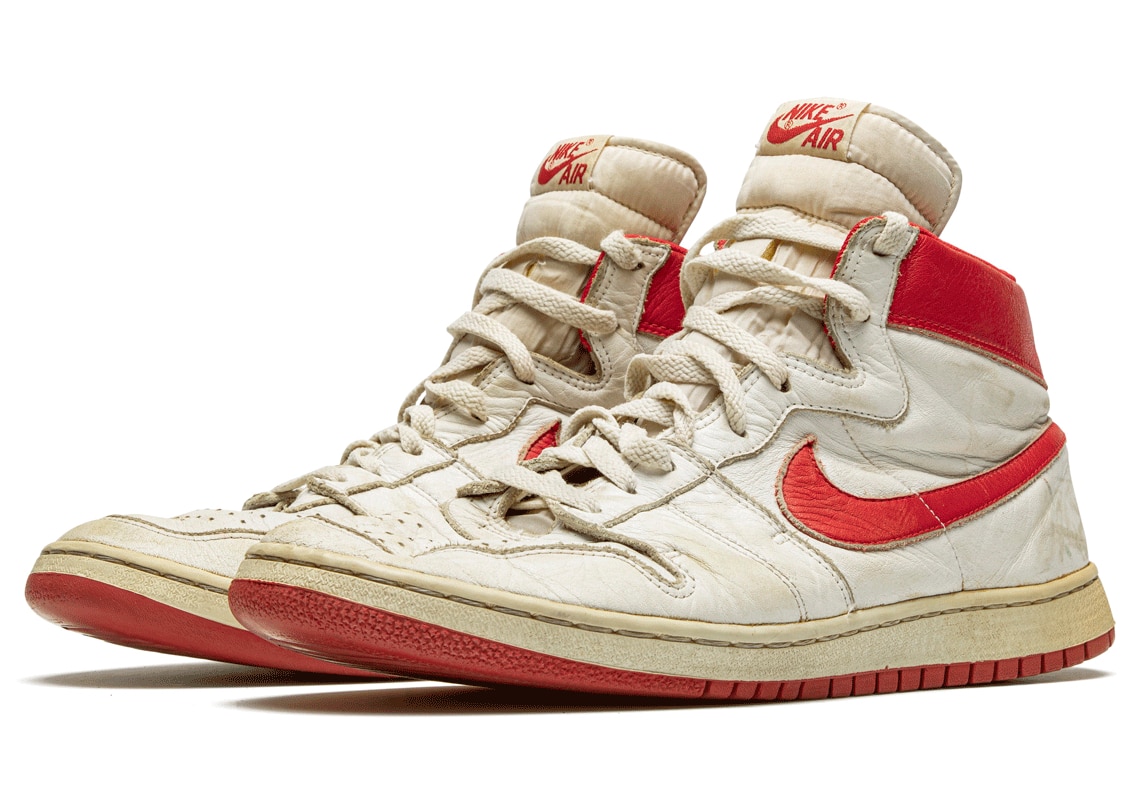 Air Jordan 7 "Olympic," Player Exclusive
Nike, 1992
Size 13
Mid-Top
US$50,000-70,000
The 1992 US Olympic Basketball Team, the "Dream Team," is arguably the greatest basketball team ever assembled. These Jordan 7s are photo matched to the August 8, 1992 gold medal game against Croatia, in which Jordan scored 22 points and Team USA won by a score of 117-85. This incredible pair from Jordan and a Magic Johnson T-Shirt were both sourced from a receptionist of the Ambassador Hotel in Barcelona where the Dream Team exclusively stayed, gifted as a show of gratitude for running errands for the Dream Team throughout their stay in Barcelona.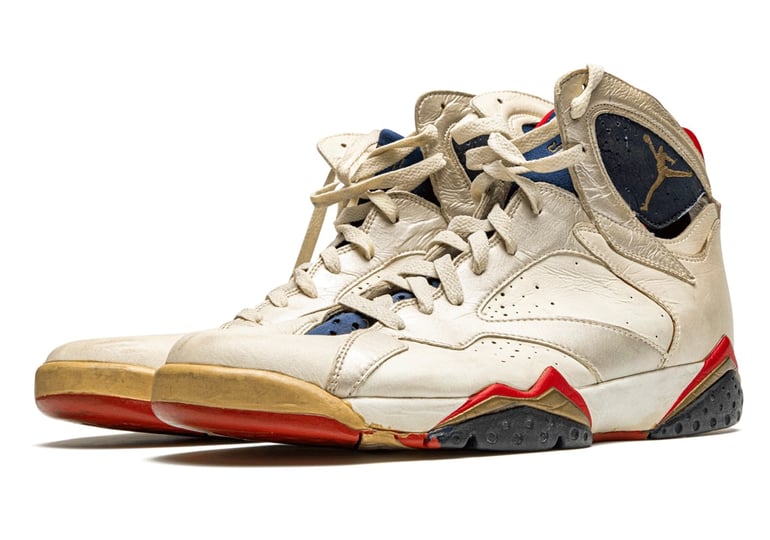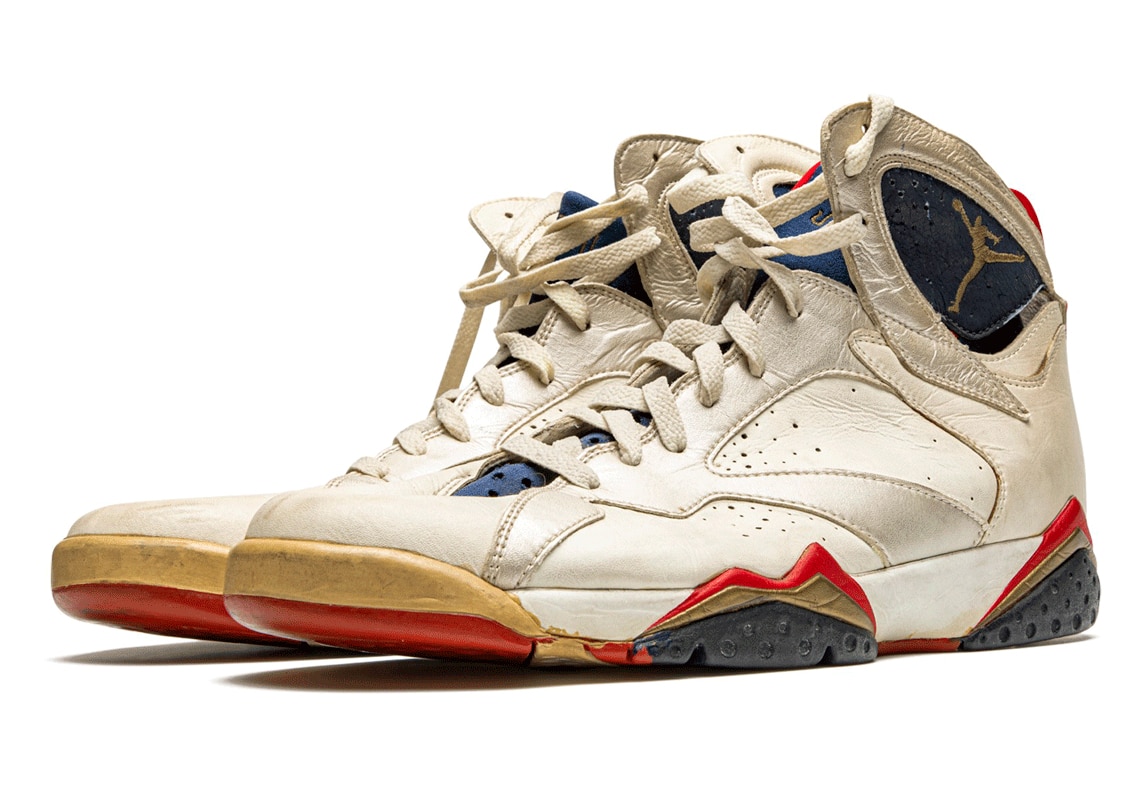 Air Jordan 14 "Chicago," Player Exclusive (Practice Sneaker)
Nike, 1998
Size 13
Mid-Top
US$6,000-8,000
Here is an MJ-coded "Chicago" Jordan 14, worn during practice as seen in "The Last Dance" documentary. This is an extremely rare colourway and model to find with MJ coding and wear. Worn by Michael Jordan during practice between games of the 1998 NBA Finals.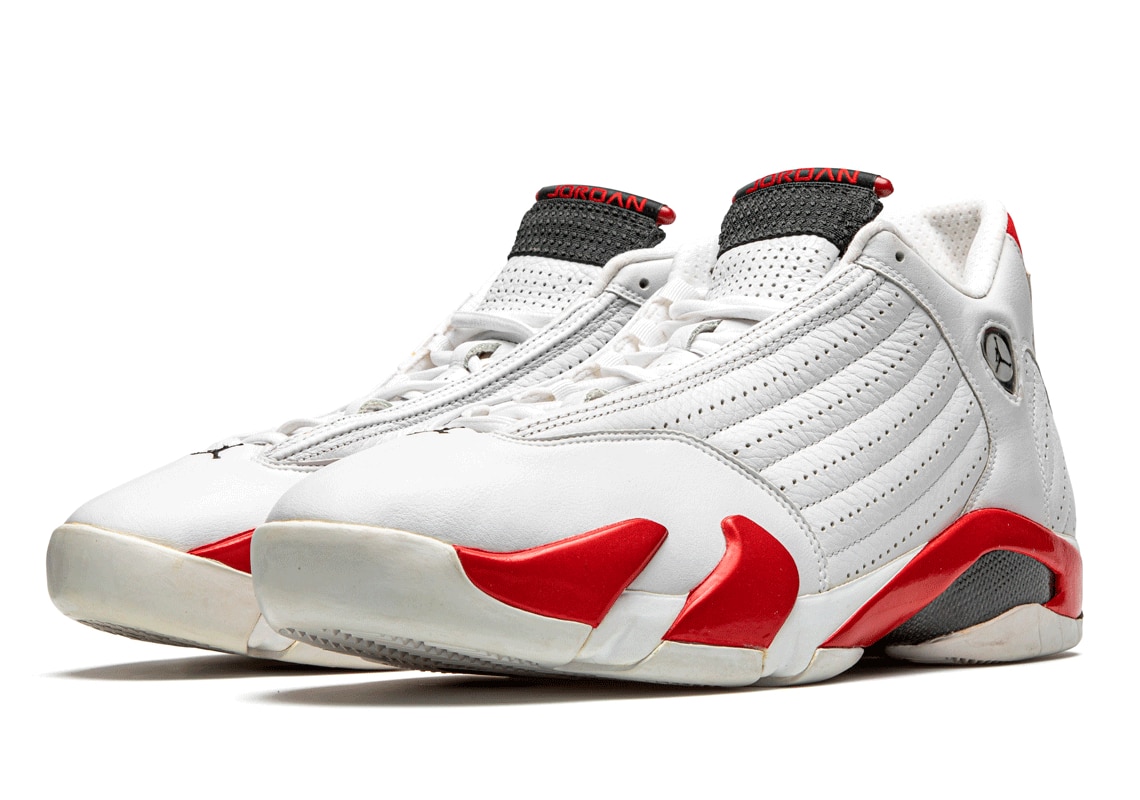 Christie's and Stadium Goods' online only Michael Jordan game-worn sneaker auction will take place between July 30th to August 13th.
Find out more over at christies.com.