Ben Simmons is looking to exit the Philadelphia 76ers as trade talks ramp up in earnest.
According to the Philadelphia Inquirer, the 2016 #1 overall draft pick, 2017-18 Rookie of the Year, and 3 x NBA All-Star met with the Sixers' top brass in secret to express his intentions. Team officials in attendance apparently included Coach Doc Rivers, General Manager Elton Brand, President of Basketball Operations Daryl Morey, and Co-Managing Partner Josh Harris.
After a severely lacklustre season which led the Melbourne native to sit out the 2021 Tokyo Olympics in favour of "skill development", both Simmons and the Sixers had a mutual understanding that a trade was on the cards. But with training camp right around the corner, it appears as though Simmons is happy to eat the no-show fine issued for skipping the pre-season formality, and pre-emptively end things on his own terms (think quitting a gig right before you're fired).
---
---
RELATED: Luka Doncic To Ink Historic $282 Million Contract With Dallas Mavericks
The only real obstacle standing in the way of a clean transaction apparently comes down to Simmons' price tag. Reports indicate Daryl Morey is requesting a "king's ransom" for his point guard; understandably so, given the franchise was willing to cough up over US$177 million for a five-year contract (with US$147 million and four years remaining). Sources have also noted the Sixers will struggle to fetch what they view as fair market value, despite there being plenty of interested parties – especially with the stench of Simmons' recent performance lingering about.

"He wants to go to three California teams," reveals one Western Conference executive.

"There's so much bad blood between him and the team."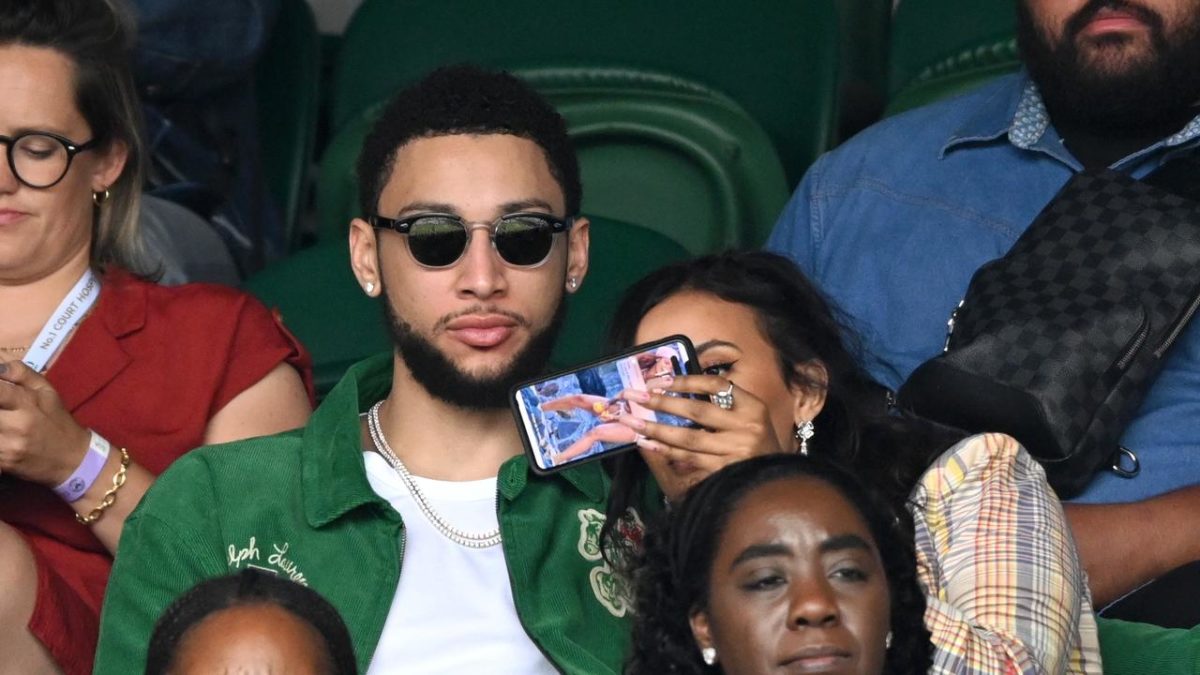 The real question is… where does Ben Simmons go from here? Andy Bailey of Bleacher Report has outlined the five following possibilities:
Portland Trail Blazers
Ben Simmons in exchange for CJ McCollum, 1 x 2023 first-round pick swap, 1 x 2024 first-round pick
"As longtime NBA reporter Marc Stein has noted on multiple occasions, the Portland Trail Blazers target that Morey is after is Damian Lillard. And who could blame him? The idea of a Lillard-Embiid pairing is terrifying. Adding the superstar guard would instantly elevate the team to the top tier of contenders."
San Antonio Spurs
Ben Simmons in exchange for Dejounte Murray, Derrick White, 1 x 2022 first-round pick, 1 x 2024 first-round pick
"If San Antonio were to acquire Ben Simmons and then pivot into a team-building strategy meant to accentuate his strengths, it could finally have a direction. Surround Simmons with four shooters, maybe even play him as a point center, and watch him pick defenses apart. For Philly, neither incoming player is close to Simmons' talent level, but they can maybe make up for a lot of his production together."
---
---
RELATED: Inside Ben Simmons' $23 Million Los Angeles Mansion
Golden State Warriors
Ben Simmons in exchange for Andrew Wiggins, Moses Moody, 1 x 2023 first-round pick swap, 1 x 2025 first-round pick swap, 1 x 2026 first-round pick
"Golden State's half-decade dynasty launched with Andrew Bogut at the 5. He, of course, didn't shoot threes. And while they're radically different players, there are a couple of intriguing similarities. Bogut was the defensive anchor who could create a bit for the off-ball cutters like Stephen Curry and Klay Thompson. Imagine Ben Simmons in a similar role. He's obviously smaller, but Draymond could defend the burlier centers. And Simmons would unlock even more offensive creativity than Bogut did. The latter was a good passer for a center. Simmons is a great passer at any position."
Sacramento Kings
Ben Simmons in exchange for Buddy Hield, Davion Mitchell, 1 x 2023 first-round pick swap, 1 x 2024 first-round pick, 1 x 2025 first-round pick swap, 1 x 2026 first-round pick
"Ben Simmons may not have the Kings on his radar right now, but the Lakers and Clippers simply do not have the trade packages to get him (unless they're going to trade one of the stars). If he wants to be in California, Sacramento may have to be an option, especially if Morey is set on a big haul for Simmons… The fit may not be ideal next to Richaun Holmes, another non-shooter, but as alluded to in other trade scenarios, Ben Simmons could play some point 5 in small-ball lineups. Marvin Bagley III has potential to space the floor from the frontcourt, too."
Toronto Raptors
Ben Simmons in exchange for Pascal Siakam, 1 x 2022 first-round pick, 1 x 2024 first-round pick, 1 x 2025 first-round pick swap
"According to The Athletic's Shams Charania, the Toronto Raptors have already engaged with the Sixers on the Ben Simmons front… Is the talent and age gap between 27-year-old Siakam and 25-year-old Simmons big enough to justify four picks? Probably not. But if no other NBA team is willing to go that far, maybe Toronto can get it done with three. If it did, Simmons would easily fit between OG Anunoby and Chris Boucher (or Khem Birch) as a point forward who can create some off-ball opportunities for Fred VanVleet."
Let's see how this one plays out.
---
---