Golden State Warriors' Steph Curry has joined the growing list of NBA stars choosing to give forgo the upcoming 2021 Tokyo Olympics.
The dominant point guard had previously noted he was in a 50-50 mindset, weighing up the prospect of finally making his Olympic debut and going for a gold medal – one of the few basketball-related accomplishments missing from his literal and metaphorical trophy cabinet; having previously withdrawn from the 2016 Rio Olympics due to knee and ankle issues. But it seems as though Curry has definitively come to the conclusion that the benefits don't outweigh the cost.
"I think it makes perfect sense, actually," says Golden State Warrior head coach & former Chicago Bull, Steve Kerr.

"Steph has so many demands on his time. He has to play so hard for so much of the season… He's [33]. He needs rest."

"I'm happy for Steph that he's going to get plenty of rest and family time this summer – and he'll be ready to go come training camp in September."
---
---
RELATED: Steph Curry On Track For Back-To-Back $200 Million Contract Extension
Los Angeles Lakers teammates LeBron James and Anthony Davis, the Utah Jazz's Donovan Mitchell, as well as the Denver Nuggets' Nikola Jokic also won't be suiting up for their respective countries at the 2021 Tokyo Olympics for similar reasons – in the wake of a truncated NBA season, players have been dropping off to the bench left, right, and centre due to strain-induced injuries.
"Simply, the condition of my body requires a longer absence from the court to recover," Jokic tells Serbian media.

"I have to accept that. I am sure that the guys have the quality to make a result without me, which will bring us all a lot of joy."
"I think I'm going to play for the Tune Squad this summer instead of the Olympics," says James lightheartedly, in reference to the release of Space Jam: A New Legacy.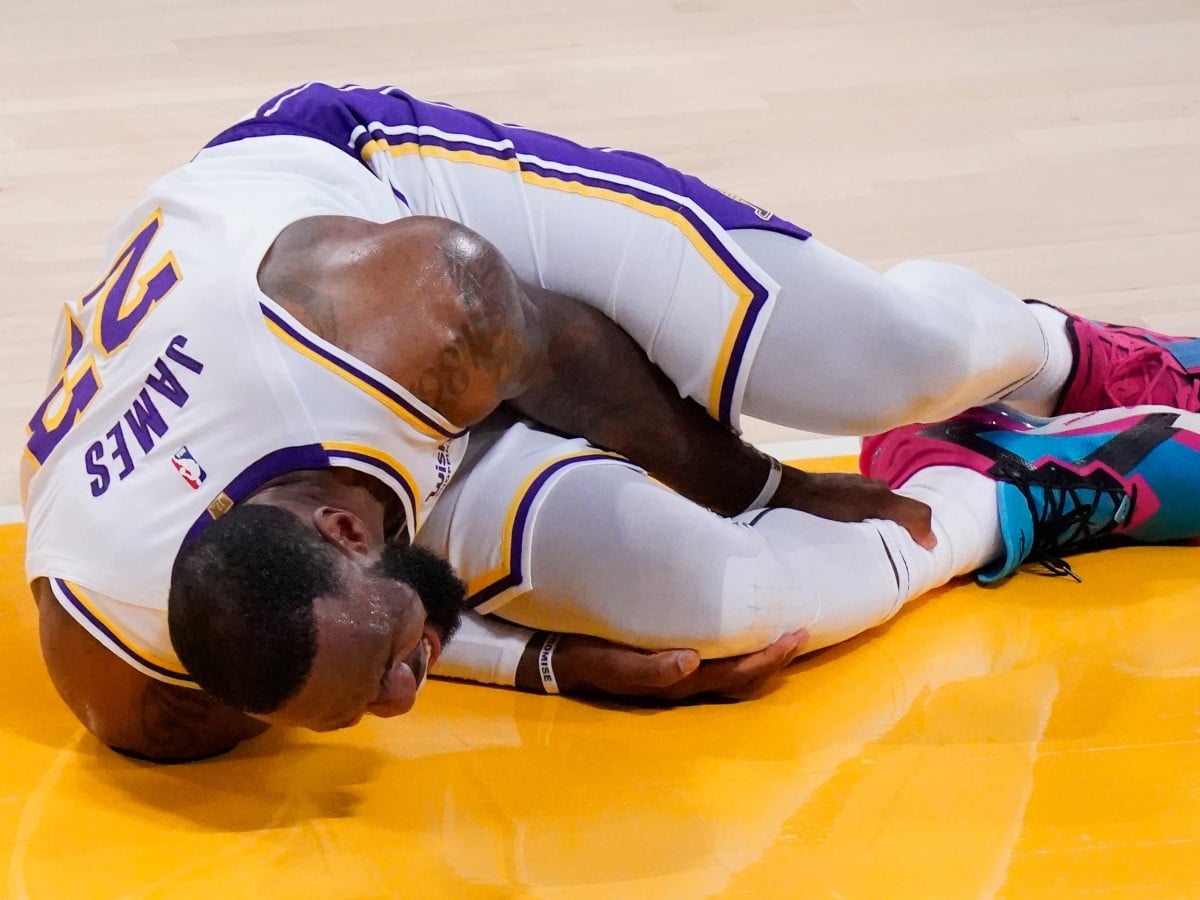 "I think that's what my focus [is] on – trying to beat the Monstars, or the Goon Squad we call them now. Didn't have much success versus the Suns, so now I am gearing my attention to the Goon Squad here in July, mid-July."
On the homefront, the commitment of Australia's own Ben Simmons is up in the air. ESPN has reported the prospect of Simmons donning a jersey for the Boomers is "doubtful", explaining how the Philadelphia 76ers talent apparently has his heart set on skill development instead after his team's disappointing Game 7 loss to the Atlanta Hawks. Confirmation has yet to be made, although Andrew Bogut is adamant we'll be able to see gilded glory without Simmons.
"Our medal chances definitely don't hinge on him playing," says Bogut.
---
---
"He'd help the fact and get us closer there, but I think we still have a good chance to be a gold medal team or a medalist at the least… That's the beauty of an Olympic Games and international basketball, one or two games can really set you up."
Fellow Aussie NBA stars Joe Ingles of the Utah Jazz and Patty Mills of the San Antonio Spurs, on the other hand, are locked in.
RELATED: Steve Kerr Says Kevin Durant Is More Gifted Than Michael Jordan
Team USA will reportedly see the following NBA players at the 2021 Tokyo Olympics:
James Harden (Brooklyn Nets)
Kevin Durant (Brooklyn Nets)
Damian Lillard (Portland Trail Blazers)
Kevin Love (Cleveland Cavaliers)
Bam Adebayo (Miami Heat)
Bradley Beal (Washington Wizards)
Devin Booker (Phoenix Suns)
Draymond Green (Golden State Warriors)
Jrue Holiday (Milwaukee Bucks)
Khris Middleton (Milwaukee Bucks)
Jayson Tatum (Boston Celtics)
Toronto Raptors' Kyle Lowry is currently undecided. Additionally, the Dallas Mavericks' Luka Doncic has confirmed he'll represent Slovenia, while the Utah Jazz's Rudy Golbert is expected to represent France.