Steve Kerr isn't your regular coach. Despite being well known for his outspoken political commentary on everything from Trump to gun control, the Golden State Warriors chief has a less serious side that has seen him become the 'cool coach' of the NBA.
When former Warrior Nick Young was asked on The Damon Bruce Show who rolled the best blunt in the NBA, "probably Steve Kerr," was his answer. Astute observers will realise, however, that Young only considered coaches in his response as not to throw any current or former players under the bus.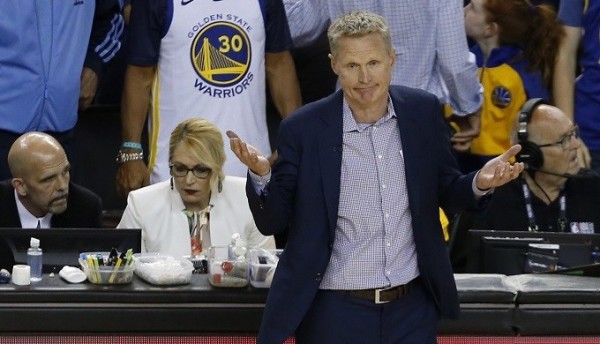 Kerr and his Warriors were riddled with unfortunate injuries in the NBA Finals this past season, eventually falling short to the Toronto Raptors. Now that they've lost KD and D'Angelo Russell, the question on everyone's mind is can they reclaim another championship?
---
---
Flick ahead to the 22 minute mark to hear the best bits of the chat.
RELATED: Aussie Ben Simmons Inks $242 Million 5-Year Contract