We are officially living in a new era of distance sporting events, and the results of the Sub7/Sub8 Project are proof. The project was set up to see the first men complete the Ironman distance of a 3.8km swim, a 180km ride and a 42.2km run in under seven hours, as well as to see the first women complete the event in under eight hours. Not only were the athletes successful, but they obliterated their target times.
The Sub7/Sub8 Project was born in an era that began with Eliud Kipchoge's two attempts to break the two-hour running marathon barrier, first attempted in the 2019 Breaking2 event, before he was finally successful at the Ineos 1:59 Challenge marathon. It was a barrier that had previously been thought close to impossible, with the marathon world record standing at 2 hours 1 minute and 39 seconds since 2018 and running experts left wondering how much quicker anyone could actually run.
Now just a couple of years later, the spirit to break previously unthinkable times has found a home in long-distance triathlon too, with the Sub7/Sub8 Project set up to create headlines. That's exactly what the athletes did, with Norway's current Olympic and Ironman champion Kristian Blummenfelt stopping the clock at 6 hours, 44 minutes, and 25 seconds, while Britain's Kat Matthews crossed the line in 7 hours 31 minutes and 54 seconds.
---
---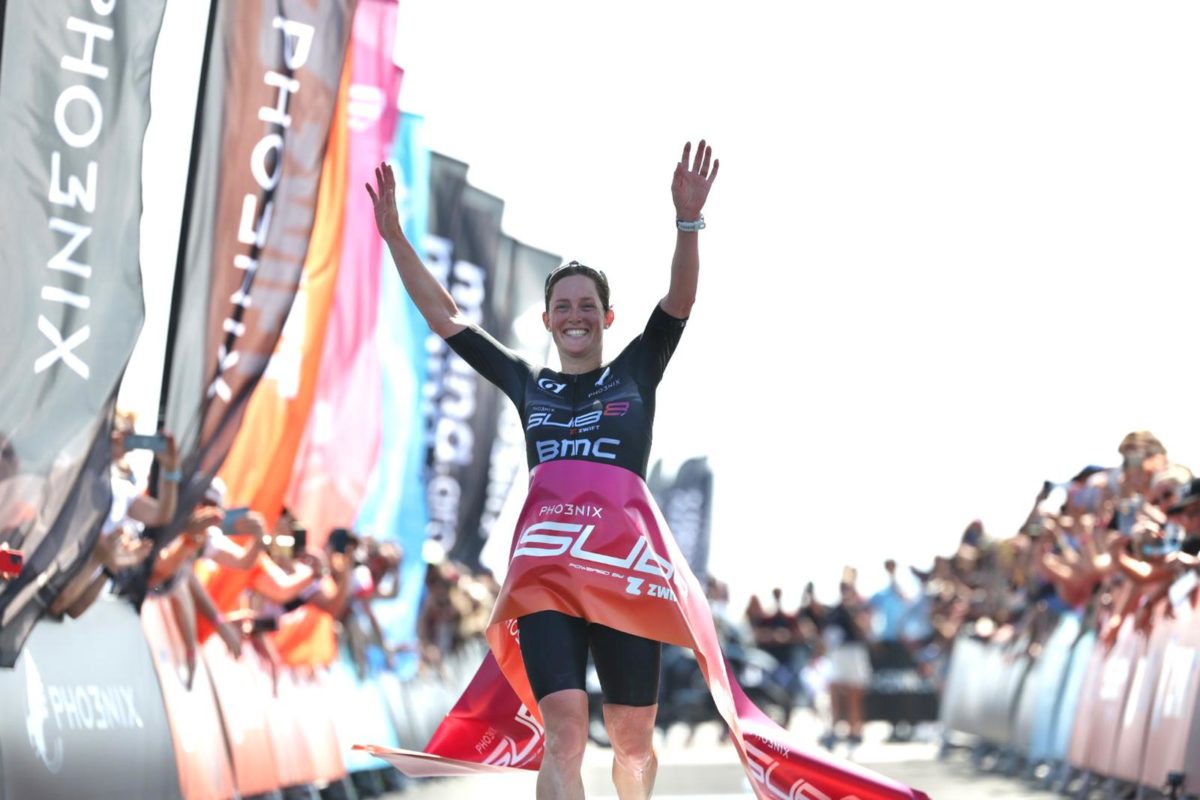 RELATED: Attention Soft Bodies: Red Bull & BMC Have Created An F1-Inspired Road Bike
The new times aren't considered world records, because much like the marathon efforts run by Kipchoge, the events were set up to provide the athletes with perfect conditions such as courses with minimal elevation change and the ability to use pacers to improve aerodynamics. However, when you consider that the standing Ironman world records are 7 hours 21 minutes and 12 seconds for men, and 8 hours 26 minutes and 18 seconds for women, the times achieved in the Sub7/Sub8 Project are incredible.
For context, the average triathlete who attempts the Ironman distance will stop the clock after 12 hours and 35 minutes, found by a study that looked at more than 41,000 finishers across 25 different Ironman triathlons. This sees Blummenfelt and Matthews moving nearly twice as quickly as your average punter on a triathlon bike, cementing their efforts as genuinely difficult to get your head around.
Check out a breakdown of their times, including their average speeds below.
Kristian Blummenfelt: 6 hours, 44 minutes, 25 seconds
3.8km Swim: 48 minutes, 21 seconds – 1:16 per 100m
180km Ride: 3 hours, 24 minutes, 22 seconds – 52.85 km/h
---
---
42.2km Run: 2 hours, 30 minutes, 50 seconds – 3:35 mins per km
Kat Matthews: 7 hours, 31 minutes, 54 seconds
3.8km Swim: 54 minutes, 43 seconds – 1:26 per 100m
180km Ride: 3 hours, 50 minutes, 6 seconds – 46.94 km/h
42.4km Run: 2 hours, 46 minutes, 9 seconds – 3:56 mins per km