The legend of Schuey is not dead yet.
The majority of news since December 2013 relating to lifelong Boss and all round good guy Michael Schumacher has been quite bleak.
Most of you probably know by now that the 7 time world championship winning driver has yet to recover from a skiing accident sustained in Méribel in the French Alps in late 2013. In this accident, Schuey suffered life threatening head injuries and although he is currently recovering at home, the red baron is still a shadow of his former self.
What some of you may not know is that Michael's son, 'Mick' Schumacher now aged 15 has signed for the Dutch outfit Van Amersfoort Racing and will drive in Formula 4 this coming season, a racing series designed for promising young drivers.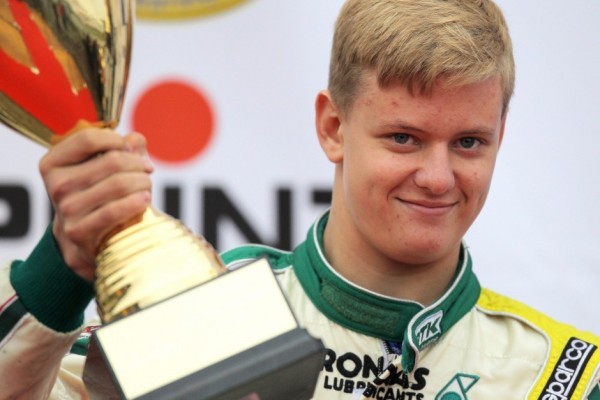 Over the past number of years, Mick has competed in karting and raced under his mother's maiden name as to not draw attention towards himself. It is said that Michael junior will race under his own name once the season commences in late April 2015, when he will then be aged 16.
All of us here at Boss Hunting would like to wish young Mick the best of luck in his racing career and if he can even manage to emulate a fraction of what his father achieved, he will no doubt become a true boss just like his father who is pictured at the top of this article locking up through the streets of Monte Carlo.