One of MMA's hottest names, Jorge Masvidal, has just thrown down the gauntlet. The UFC's officially crowned "Baddest Motherfucker" has challenged four-time world champion boxer, Saul "Canelo" Alvarez, to a crossover bout a la Mayweather-McGregor.
Anyone with any combat sports knowledge will be able to recognise the incredible disparity in striking ability, as well as how majorly Masvidal would be outclassed in a Canelo Alvarez fight – but that's not entirely a bad thing.
The overwhelming benefit…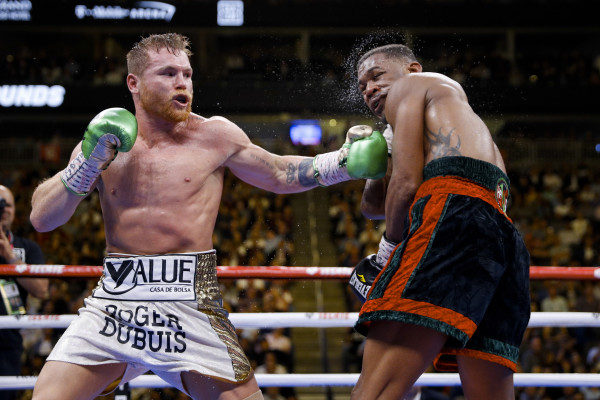 Similar to the Mayweather-McGregor fight, this bout would be about two things. The first and most obvious reason is cash money. With the world's second-largest sports contract of an almost inconceivable US$365,000,000, Canelo Alvarez receives approximately US$30 million for every fight he participates in – no matter who stands in the other corner.
Even at a shockingly inequitable 90-10 split, Masvidal would walk away with at least US$3 million. Which, for those of you who are unaware, is far more than any fighter in the UFC has ever received for a single MMA fight alone (excluding sponsorships, external business, etc.).
According to MMA Manifesto, the average UFC made around US$138,250 in 2017. At the height of McGregor fever in 2018, his annual salary was just a little more than US$3 million. So you can understand why the Irishman was willing to take ten rounds of punishment for that US$85 million Mayweather payday (they don't call him "Money" for nothing). There's no question about it. The real money fights are still happening in the ring, not the octagon.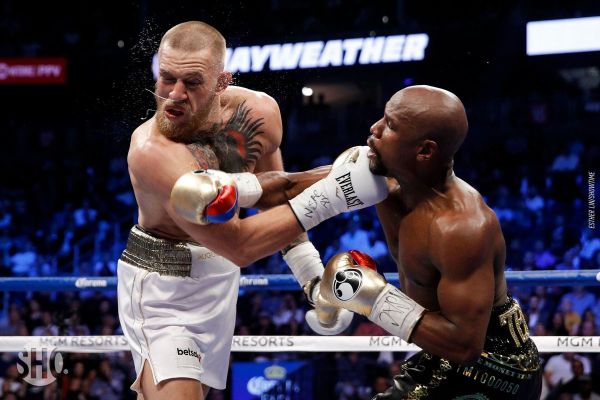 The other reason? It has everything to do with the damaging culture of striking coaches in MMA (more on this later).
Examining the abilities of both fighters…
Masvidal, a lethal striker in the context of MMA, has proven he can go the distance time and time again. But he's far from the perfect contender as his track record will confirm. Every two wins he earns is usually punctuated by a loss.
Comparatively, Canelo Alvarez has only ever taken a single loss throughout his career, which spans across almost fifteen years and fifty-six bouts. This sole loss being due to none other than Floyd Mayweather, Jr. So there's a remarkable difference in terms of consistency.
Masvidal is not even the best striker in the UFC – let alone the complete world of MMA. Don't believe me? Set your mind back to November of 2017. UFC 217. Not even that long ago, thereby nullifying any arguments about "developing skill over time". Masvidal was matched up against Stephen "Wonderboy" Thompson. A bona fide kickboxer with an undefeated record (amateur and professional). Over the course of three rounds, Thompson dismantled Masvidal in stand-up. Masvidal had his moments, sure, but it sure as hell wasn't enough to secure the W.
Now consider this – what happens when you take away grappling, kicks, and elbows? Would Masvidal theoretically have enough in his arsenal to survive against not only one of the most dominant fighters in the world but a fighter that's been universally recognised as the number one pound-for-pound boxer in this era? The answer is a resounding no.
I don't think I can adequately stress what a dangerous match up this would be for Masvidal. Canelo Alvarez is a surgical counterpuncher and one of the toughest athletes to ever swing a punch. This man schooled every division from welterweight to light heavyweight because it wasn't enough to be king of one class. Read my lips: Canelo Alvarez is Masvidal's worst nightmare, and anyone that says otherwise is either in on the joke or sadistic enough to incite a televised execution.
The problem with MMA striking coaches…
It's a well-documented issue. The most prolific instance being that of Ronda Rousey and subsequent downfall of her MMA career at the hands of one Edmond Tarverdyan. The very same Edmond Taverdyan who told Rousey to keep standing up after being obliterated in the first round against Holly Holm – yet another world champion boxer; and insisted on steering away from Rousey's largest asset of Olympic medal-winning grappling. Tarverdyan has since been linked to destroying a total of six MMA careers and finds himself shunned by the MMA community.
There's a damaging culture of MMA striking coaches inflating their fighter's egos instead of responsibly managing expectations. Which usually leads to a very rude awakening when they come against someone with superior ability.
It's as if these coaches have something dumb to prove. And it's to my belief the circumstances are no different in this case. Masvidal's head coach from the esteemed American Top Team recently stated that Masvidal "can be very competitive," adding that he would "shock some people" in a Canelo Alvarez fight. You can imagine the skepticism and unease circulating around the fight community after having witnessed so many sacrificial lambs being lead to Pay-Per-View slaughter.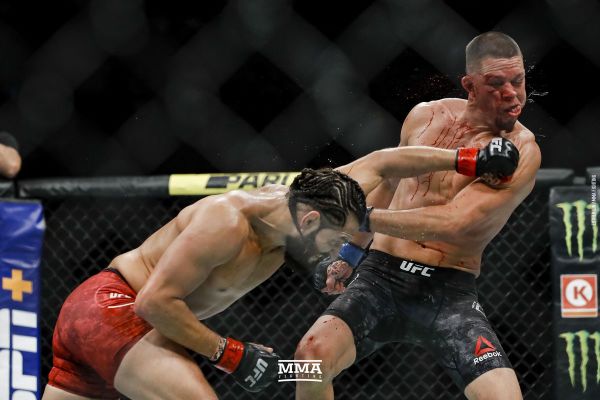 The bottom line is, this highly unlikely match-up would do amazing things for Masvidal's bank account. But as for MMA's already shaky reputation in the ring? Not so much. And Masvidal's health? I fear a worse fate lies in wait.
RELATED: Israel Adesanya Challenges Jon Jones To Fight At UFC Middleweight.