A fight between Mayweather and Khabib would make history. With Floyd "Money" Mayweather's 50-0 record in the ring and Khabib "The Eagle" Nurmagomedov's 27-0 record in the octagon, one of the legendary fighters would be bound to taste something bitterly foreign: defeat.
The potential for a fight between two of the sporting greats has been buzzing through the minds of boxing and UFC fans alike ever since Nurmagomedov's dramatic defeat of Conor McGregor at UFC 229 earlier this month. Following the fight, Nurmagomedov openly stated that his next move would be to face Mayweather.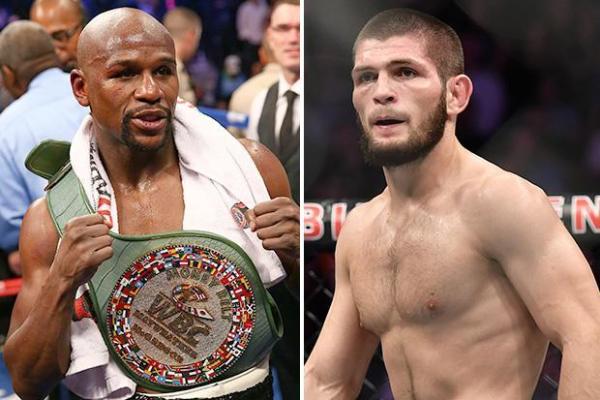 Now, Mayweather, who has been in retirement since his own victory over McGregor in August of 2017, eloquently told TMZ on Thursday:
"Oh — we fighting. I'm my own boss. So, I can't say what's going on, on Khabib's end. But, on my end, we can make it happen."
UFC President Dana White quickly dismissed the claims and asked fans not to listen to the boxing superstar. He stated that "Khabib is under contract with the UFC. Floyd is very good about getting his name out there when he wants to."
After this, the potential for the fight died down. Maybe we wouldn't get to see the making of history in the boxing ring.
That is, until now. Khabib's manager Ali Abdelaziz recently said that, despite strong rejection by White, his team is open to the idea of a fight against Floyd Mayweather. Money is persuasive, isn't it?
"At the end of the day, Khabib is a UFC fighter. He has a contract with the UFC and we respect the contract – but we're open, if Floyd wants to box Khabib."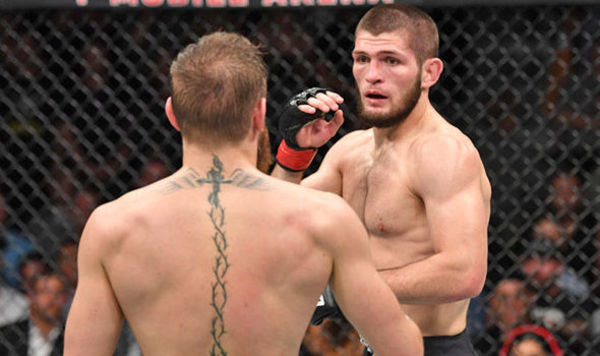 Mayweather's condition for the fight: it must be in the Las Vegas ring rather than the Octagon with MMA rules.
He said: "He called me out. So, he gotta come to my world."
Khabib opposes this request as disputes around his previous fight with McGregor have resulted in him not yet seeing any money. The Nevada State Athletics Commission has withheld his fight purse as they investigate a brawl following his UFC victory over Conor McGregor. McGregor has been paid while Khabib still hasn't, as you'd expect given Khabib's post-fight antics.
So there's the verdict. Both sides are gearing up to fight and, once logistics have been figured out, someone is going to see a '1' on the end of their record and history is going to be made. Again.
RELATED: In numbers, this is what the Mayweather vs. McGregor fight was worth