What many believed to be nothing more than a Twitter meme alluding to the likes of Mortal Kombat and Enter the Dragon, and/or Uncle Dana flexing for the 'gram is officially underway – with the announcement of the UFC Fight Island location, and now, the first substantial visual preview of the island itself.
All eyes will soon be on Yas Island, Abu Dhabi. Which is good news for us Aussie fans given the time difference (six hours behind AEST), as we won't have to wake up in the early AM to see a good old-fashioned donnybrook. Although let's be honest, an inconvenient time difference would have never stopped us.
In the UFC tradition of going big or going home, the entire project has been the result of over 400,000 hours of labour. As you'll see in the clips below, everything from on-site transportation, press forums, and even a beach-side Octagon has been ticked off the list here.
Similar to other sporting leagues, for the protection of its athletes and support staff, events will be completely closed off from fans. Only those directly involved with the fights will be admitted to the arena.
"Everything will happen on the island," says UFC President Dana White.
"Nobody will leave the island. They're going to have their own private training quarters where people can train themselves."
"We really do have an Octagon [for training] out in the sand. The infrastructure's going to be unbelievable. The people in Abu Dhabi do everything right."
UFC 251 will be the first cab out the ranks, or so to speak; scheduled to take place on July 11th. Originally, this event was to take place in Perth. But given the circumstances, yeah… well – no explanation needed there. As a consolation prize, however, it seems we're getting an absolutely stacked fight card with a total of three (3) championship bouts.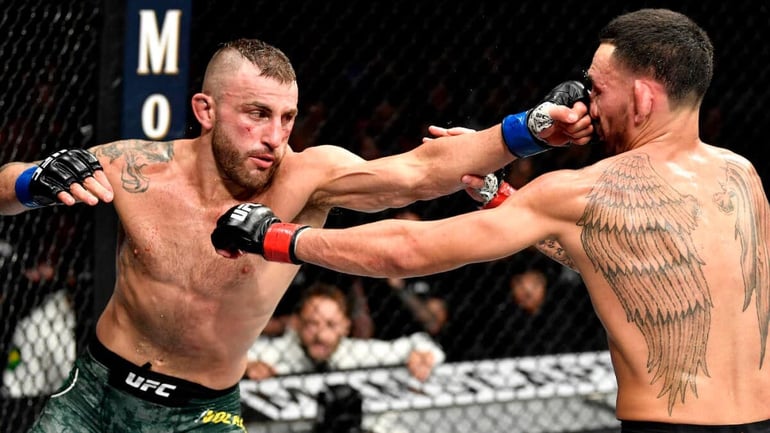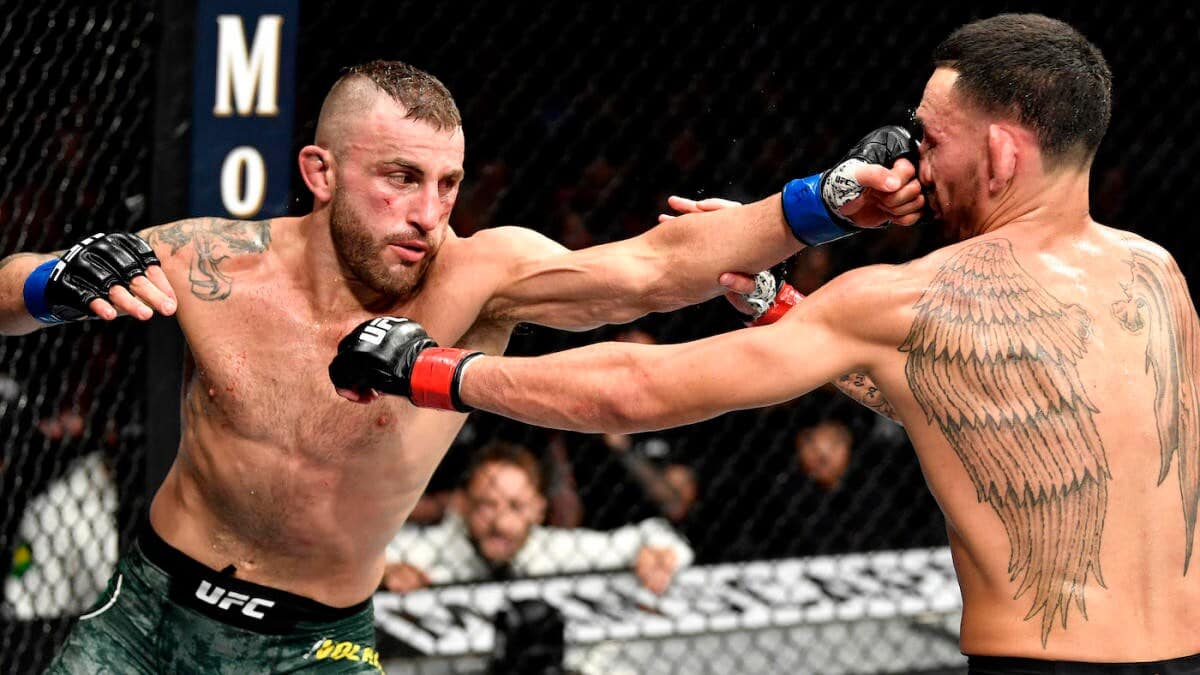 So far, these are the fights which have been announced:
UFC Welterweight Championship
Kamaru Usman (C) vs Gilbert Burns
UFC Featherweight Championship
Alexander Volkanovski (C) vs Max Holloway
UFC Bantamweight Championship
Petr Yan vs José Aldo
Shamil Abdurakhimov vs Ciryl Gane
Paige VanZant vs Amanda Ribas
Frankie Edgar vs Pedro Munhoz
Rose Namajunas vs Jéssica Andrade
Volkan Oezdemir vs. Jiří Procházka
Get bloody keen.
Find out more about the official UFC Fight Island location over at yasisland.ae.