We all know the look. Some even love it. Hawaiian party shirts, it's a specific article of clothing mired in a strange blend of irony and sincerity. Not so much that it approaches the nexus of cringe (ie. fedoras), nor that it approaches the nexus of alpha-douchedom (ie. polo shirts). And so we stand/sit here to investigate. Once and for all, deciding on Hawaiian party shirts: boss or bust?
In defence of…
Lets get down to the heart of it all. Form and function. The form this cut of cloth presents is a familiar one. Open. Relaxed. Brightly patterned. I suppose one could say it is comparable to a tropical bird, trying to attract a female counterpart for the mating season. And oddly enough, for a large demographic for people wearing it, that is the function. Beyond that, it's an expression. A statement. "I, like my forefathers before me, am ready to throw down… Derrick, hand us a tinnie."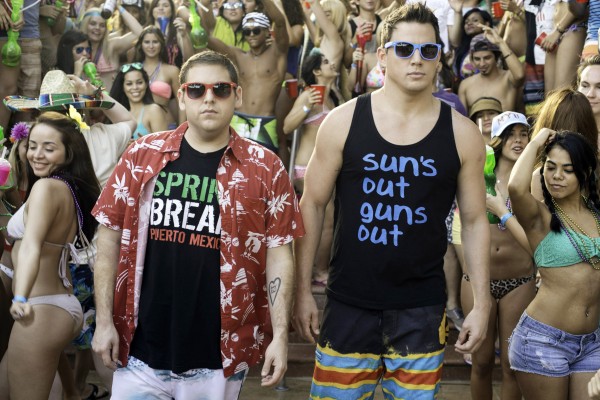 And all against…
But there is an argument to be made against this: as the lifestyle eventually grows stale (and it will… Derrick…), where does that leave the shirt behind the man? What happens when you surrender to maturity? Does it remain in the wardrobe as a sad relic, representing days gone by? Does its use expire? If so, is it worth keeping around? A suburban dad donning the old party flannel is conceivably as reaching and desperate as the fourth year university student wearing their senior high school jersey. Aside from the once upon a time it embodies, most of them are quite ugly patterned shirts. There's no bargaining around that.
---
---
The verdict…
Bust. While there is a brief (but fun) window of time where the Hawaiian party shirt is acceptable, ultimately, it has no place in the modern man's wardrobe. Eventually, it will also have no place in the spirit of being a modern man in general. This is the season of subtlety. We can keep Saturday for the boys without being coloured tacky.