There's nothing worse than being underprepared, being caught in the rain and turning up to the office looking like a drowned rat. When it rains in Australia, it bloody well rains. We've sorted through our favourite gear to keep you looking dry and dapper, so you can turn up to the office feeling smug and looking as sharp as when you left the house.
The Raincoat:
Should you always trust a product from Scandinavia? We think so, design and quality are always on point. The Stutterheim Stockholm Raincoat is modelled from the technical needs of hardcore fishermen, so it can handle conditions both at sea and in the city. There'll be no chance of water getting through this raincoat.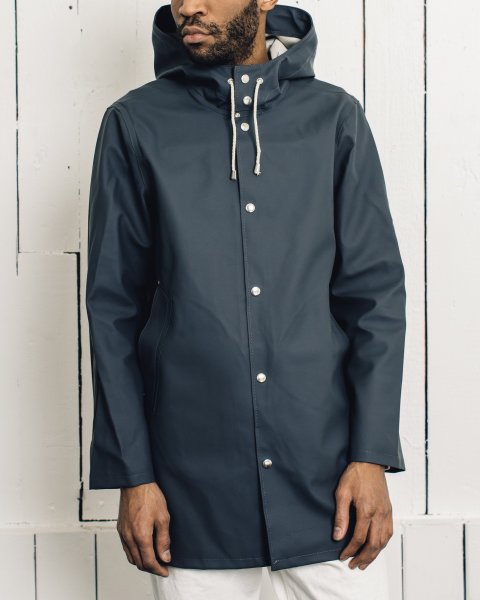 The Mac:
You can't go wrong with a simple mac. Don't be tempted by a bold pattern, stick to something minimalistic and adaptable to your winter layering wardrobe. This Club Monaco Mac Coat is clean cut, well structured and the perfect hybrid from day to night.
---
---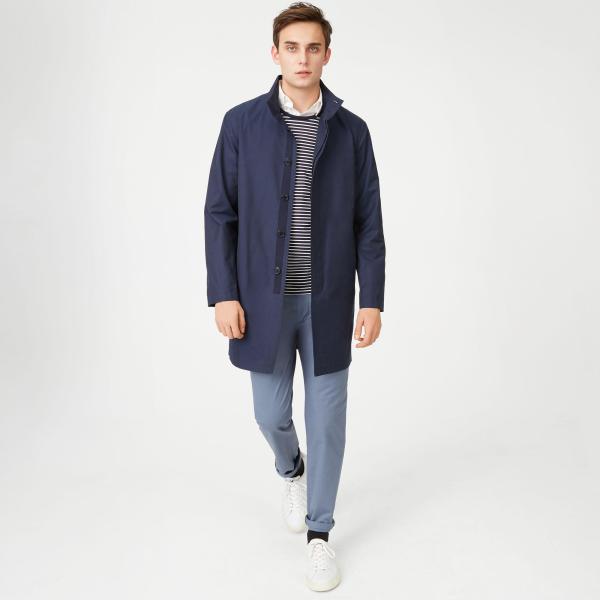 The Lightweight:
This lightweight windbreaker will keep you dry during your morning commute, but won't burden you throughout the day. Just because it is raining, doesn't mean you can't bring some colour into your get-up. The stowaway hood is practicality nailed by the trusty Polo Ralph Lauren.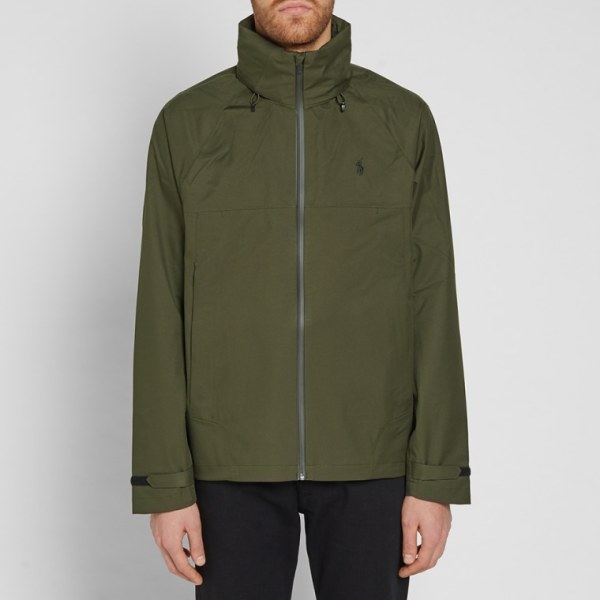 The Boots:
If you've yet to bite the bullet and nab yourself some R.M.Williams, stop right here and go get it done. In the meantime – or for those after some options – these quality Cole Haan boots are a whole lot more generic than Timberlands. The leather is waterproof so your socks will stay dry all day – probably the most important asset for a long day in the office.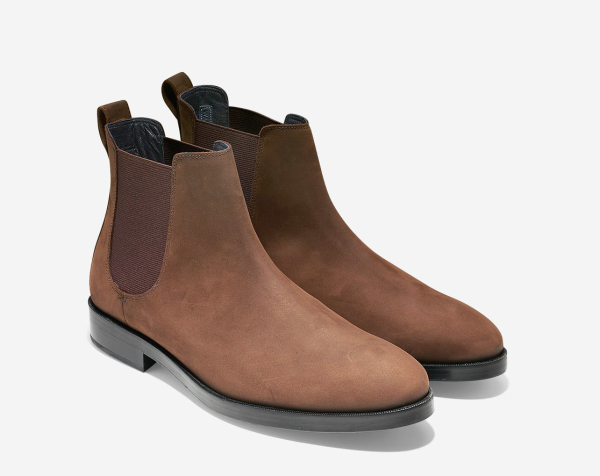 The Umbrella:
That $10 umbrella you picked up at KMart won't stand a chance in the wind. Surely you've learned your lesson by now – it's just not worth cheaping out on quality. Stick to a large, dark coloured, classic curved handle umbrellas and you're good to go.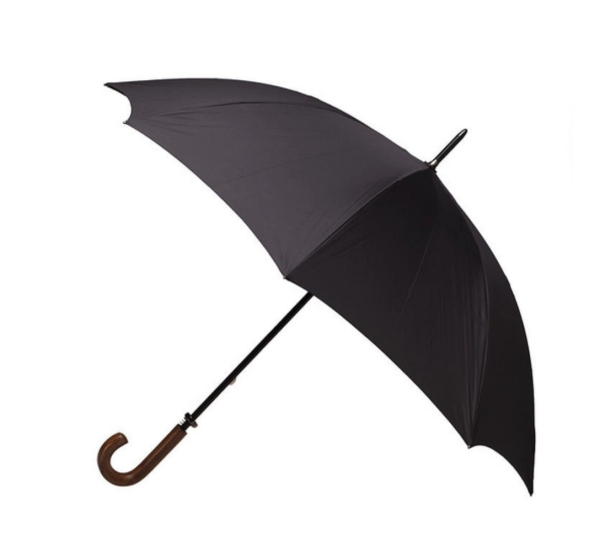 The Bag:
It may just look like a school backpack to you, but this Rains bag is made from water-resistant fabric, keeping your vital assets bone dry. It's yet another Scandi design coming up trumps, giving you an edge with a matte finish to match.