You'll never run out of options if you're searching for the best menswear stores in Sydney. Whether you want to see what's new at the city's most treasured multi-brand boutiques, or you want to visit the masters of made-to-measure apparel, the Harbour City offers plenty to get your head, and wallet, around to keep you looking sharp at all times. Make sure you get across this list so you aren't wasting your time on anything less and only scoping out the best brands.
---
Where To Find The Best Menswear Stores In Sydney
P.A.M.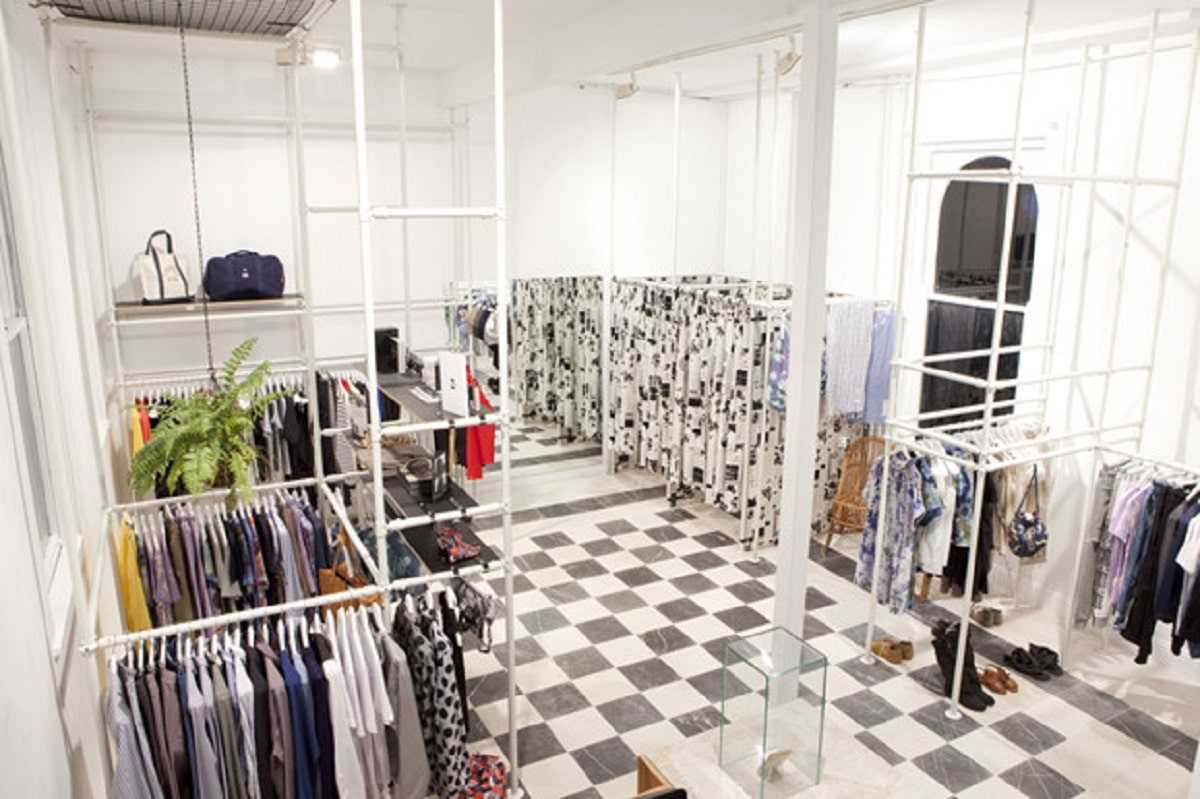 Moving up to Darlinghurst as an extension of the original Melbourne store, P.A.M. has built a reputation amongst Sydneysiders for sourcing innovative streetwear from brands like Kitsune, Norse Projects and Wood Wood. There's a heady mix of art and fashion here, with even a few ceramics and books displayed around the handsome design-forward store.
Address: Suite C/20 Burton Street, Darlinghurst
---
---
---
Supply Store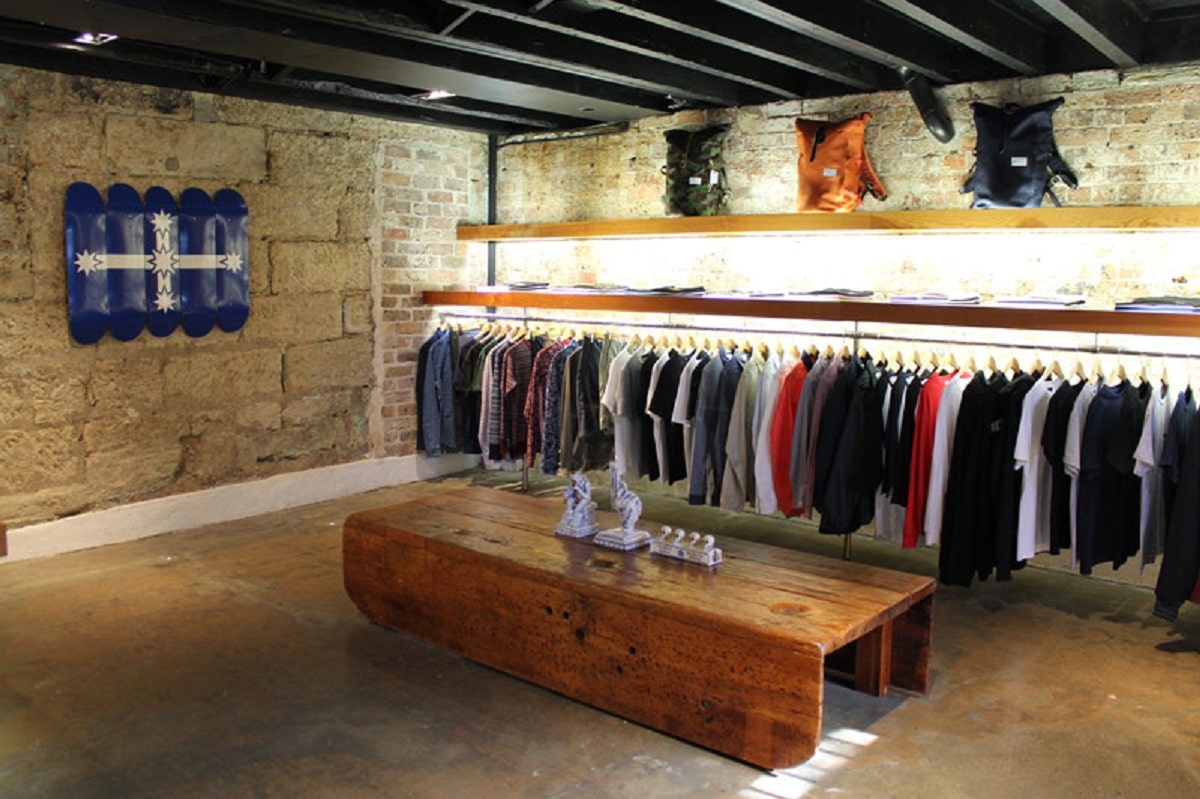 Tucked away on Darlinghurst's Burton Street, Supply store is amongst the most popular in Sydney for on-trend hipster fashion. Between apparel, accessories, footwear and clothing, the scope of this store is massive, regularly roping in the likes of Comme des Garcon, Nike, Stussy, New Era, The North Face, and Rassvet. If you're looking for volume, it's tough to beat what Supply has in store.
Address: Corner Burton & Riley Street, Darlinghurst
---
Above The Clouds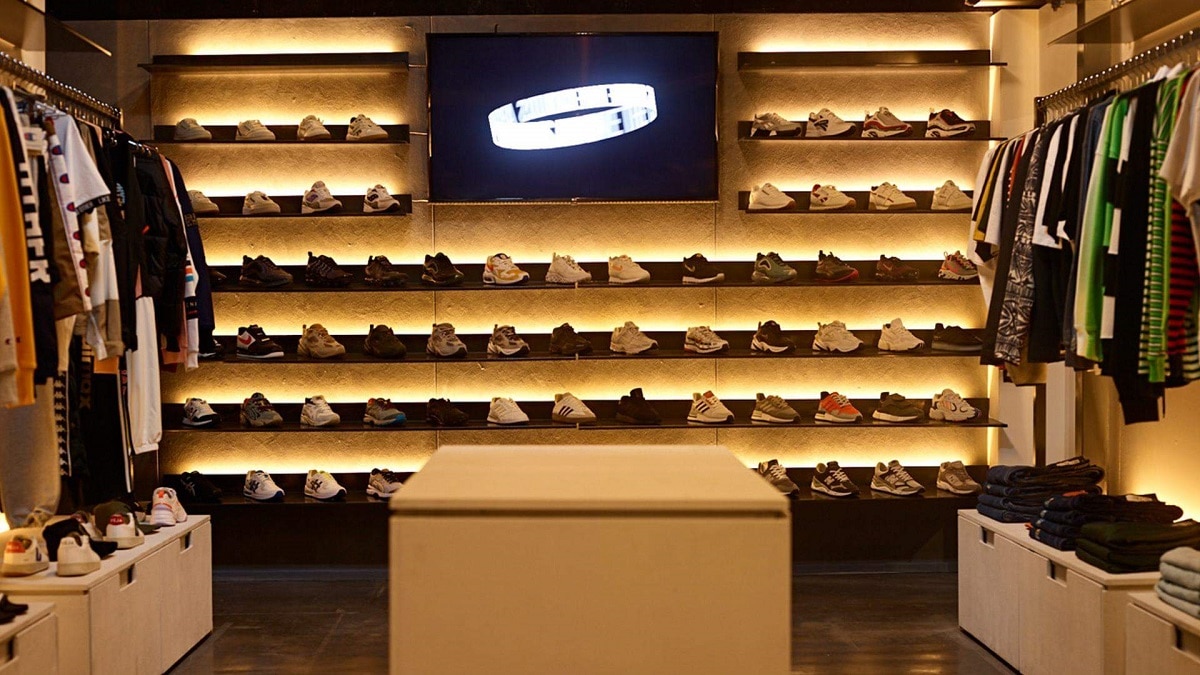 This popular Darlinghurst boutique is fiercely dedicated to pointing men towards top quality, long-lasting casual clothing from a varied and generous list of brands. The curation here is always on point, with the constantly flowing stock taking in the likes of The North Face, Stan Ray, Casablanca, Novesta, Nike, Aries, adidas Originals, and plenty more. You won't find Tom Ford here, but there's plenty to love if you're into everyday wear.
Address: Shop 4/285a Crown St, Surry Hills
---
Harrolds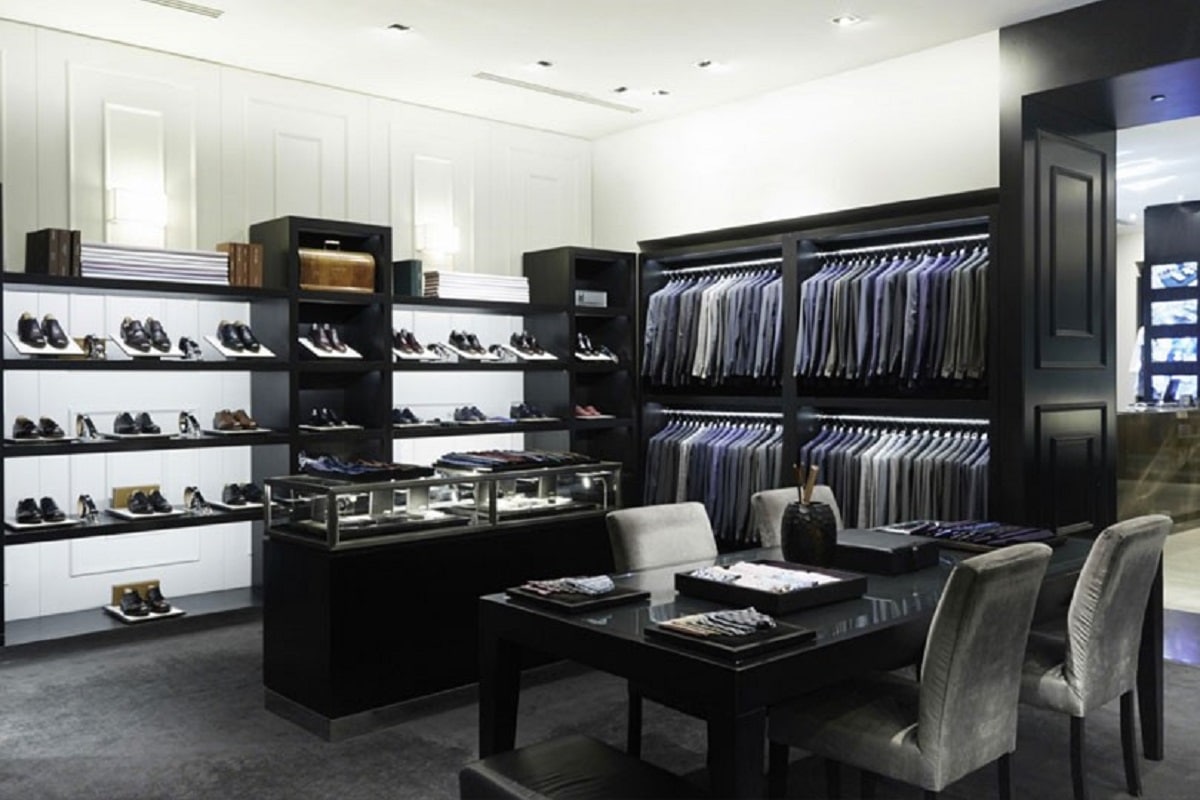 Located at Westfield in CBD, Harrolds is the pinnacle of high-end men's fashion – the place you most definitely want to be if you're looking for the likes of Tom Ford, Moncler, and Burberry. Don't expect to walk out with your bank account still intact, but at least the temptation will be worth it. No other store in Sydney has the scope for big name designers that can quite match up to Harrolds, whether that means high-end streetwear or something a bit more formal.
Address: Westfield, 188 Pitt Street, Sydney
---
Henry Bucks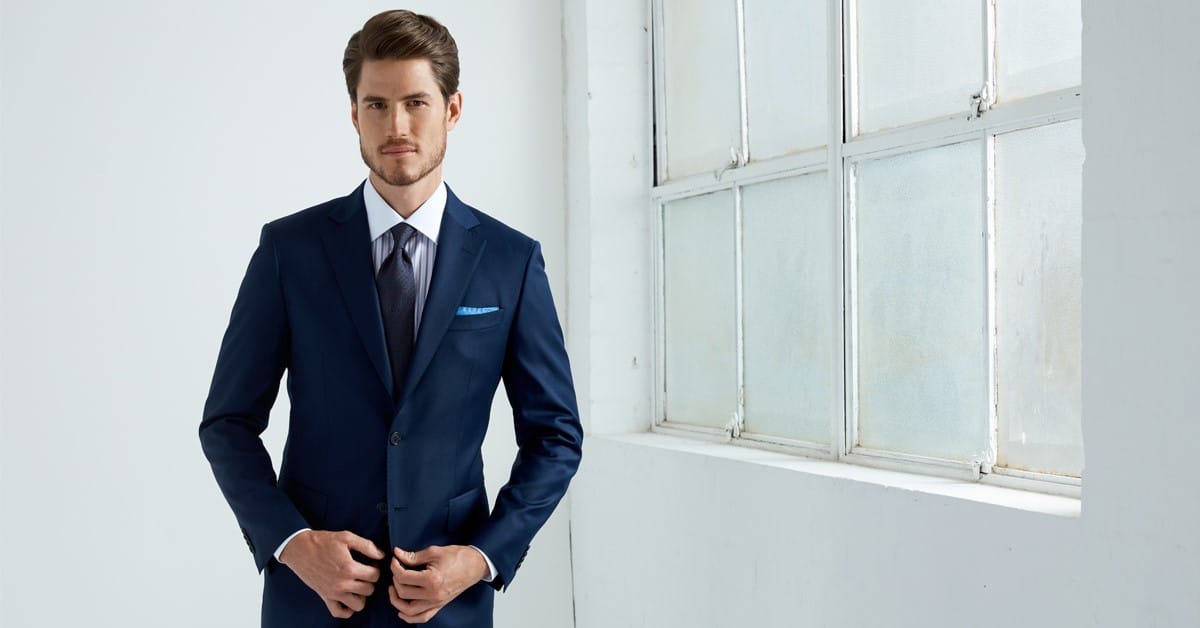 For well over a century, Henry Bucks has been a high-end fashion staple in Australia and has become synonymous with well-tailored suits and a sophisticated look. The likes of Canali, Richard James and Boglioli line the shelves at this O'Connell Street store, which also offers more casual attire like chinos and flannels downstairs. While there, be sure to sit down for a close shave from their in-house barber if need be.
---
---
Address: 23-25 O'Connell Street, Sydney
---
Denham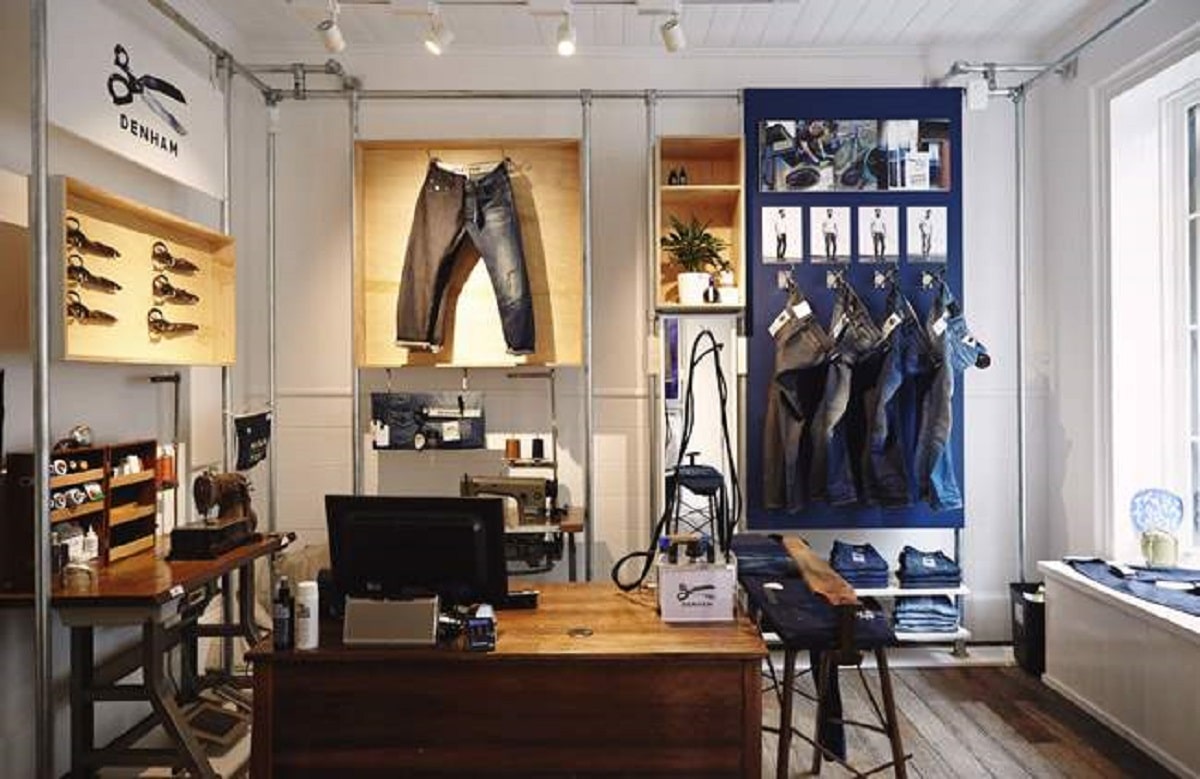 In case you can't decipher from the name, Denham maintains a sharp commitment to denim culture, with a wide-reaching scope that travels to places like America and Japan and curates premium, high-quality heritage and work wear. A diverse selection of fits and styles can be found lining the racks at this Pitt Street Mall store, with just about every approach to detailing you'd find within the wide world of denim. There's also a healthy selection of jackets, shirts, hats and slacks to complete the look, with on-site alterations offered inside the Myers store.
Address: Myer; 436 George Street, Sydney
---
Belance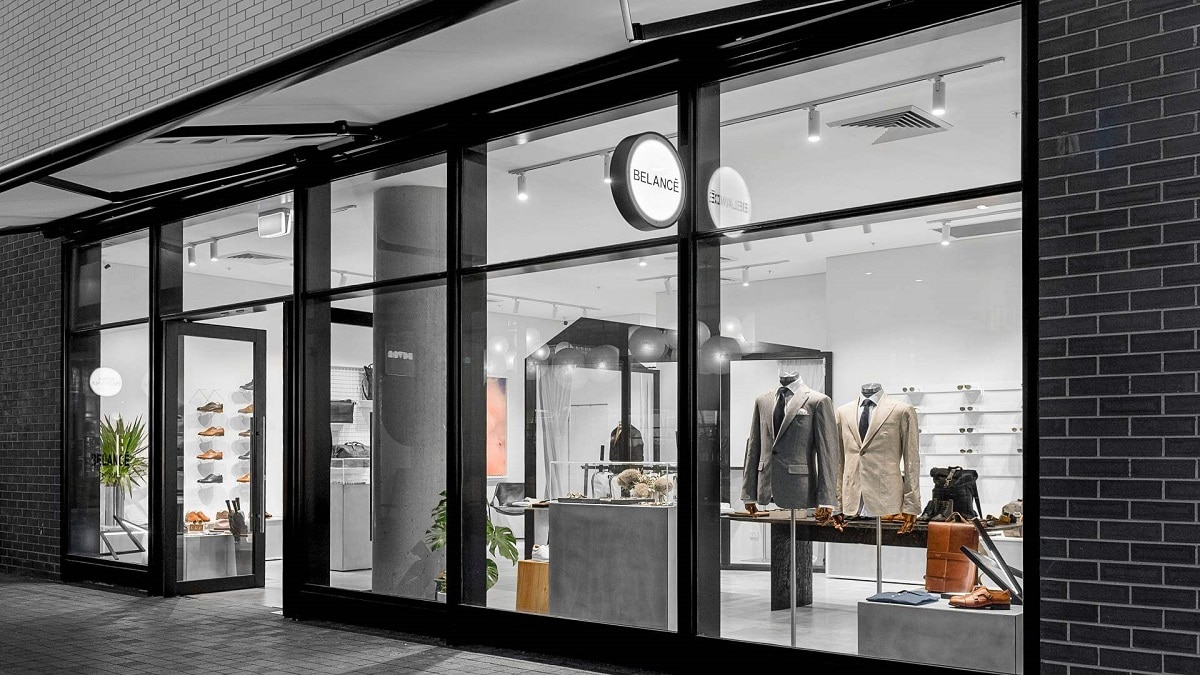 Unlike most of the other stores on this list, Belance isn't a curated shop stocking multiple brands carefully selected from around the world. This is a classic high-end store built on a tailored approach to excellent quality casual suits, evening wear, and work wear. Whether it's an overcoat or a suit you're looking for, getting your threads tailored here is a no brainer. Although there's also ready-to-ship trousers and sunglasses in stock at this Paddington boutique – an excellent find.
Address: 8 William Street, Paddington
---
Maplestore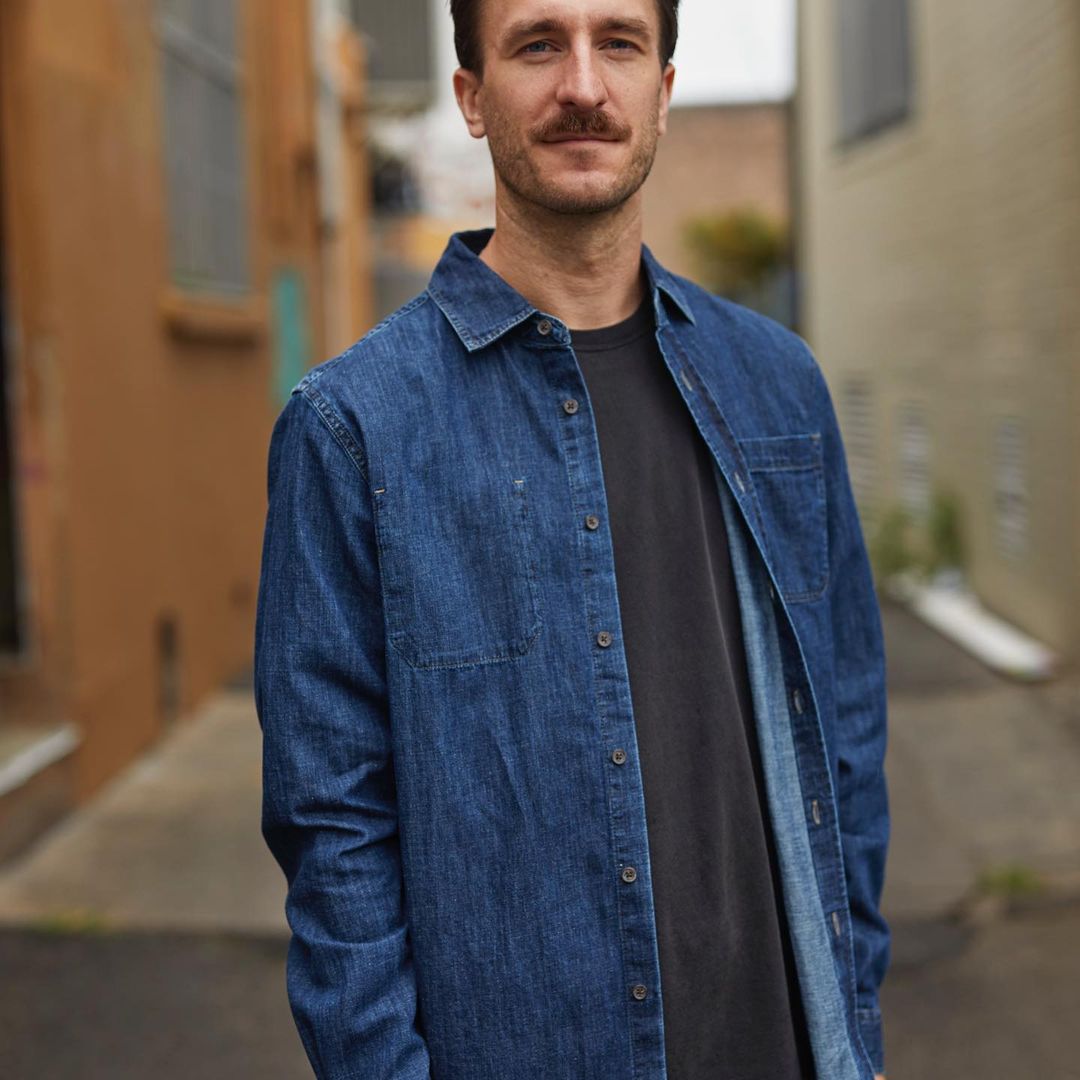 Newtown favourite Maplestore is an oasis of streetwear brands and amongst the best in the business. Although the primo curators manage to fit in plenty of other lifestyle essentials like knives, towels, and general outdoor accessories. The range is impressively large, from RM Williams to New Balance, Patagonia to Monokel, so make sure you've got enough time before you pop by – the choice anxiety is real.
Address: 224 King Street, Newtown
---
Incu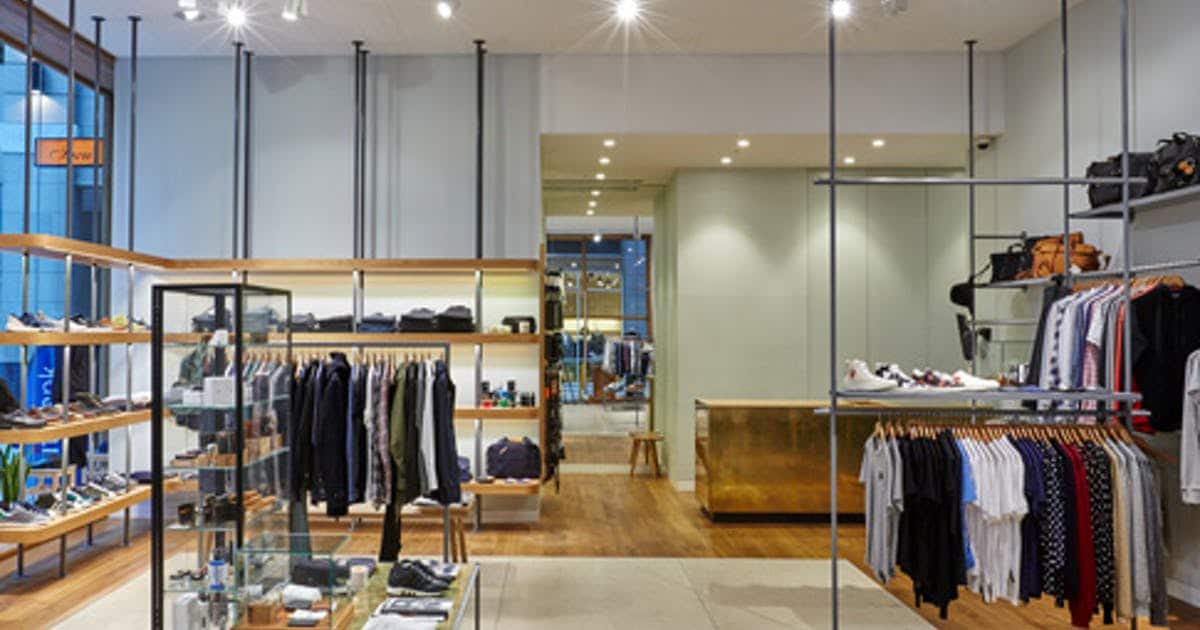 Incu maintains a commanding presence over the Australian fashion scene, with popular boutiques dotted up and down the country's east coast. That kind of reputation is hard-earned, but well-deserved, with Incu constantly updated range of brands taking in the likes of Comme des Garcons, Stone Island, A.P.C., The North Face, Norse Projects, and more. You can find their latest men's boutique on the ground floor of The Galeries, and in Paddington.
---
---
CBD Address: 500 George Street, Sydney
Paddington Address: 256 Oxford Street, Paddington
---
Someplace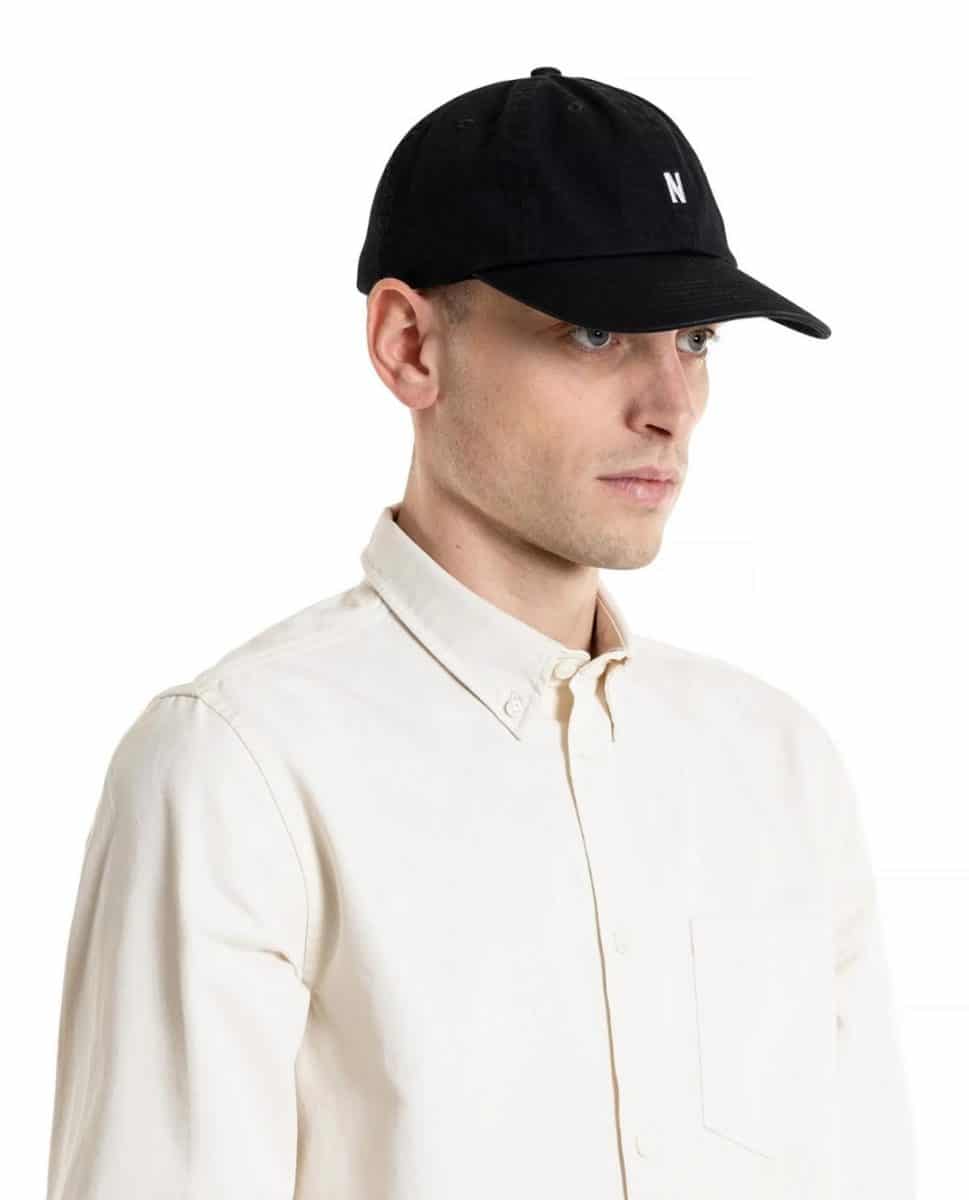 Nordic looks rules the aesthetic at Someplace, curated in complete dedication to the distinctive Scandi style. Minimalism sits at the core of this constantly on-trend Barangaroo boutique, which was moved by Swedish couple Mattias Friberg and Kristina Vikman from its original location in Surry Hills. Notable stock includes brands like Cheap Mondays, Bellroy and Soulland, but it's always worth checking what new European and Australia labels the owners have sourced. If you can't make it along, head on over to their online shop, Somedays.
Address: Shop 14, 200 Barangaroo Avenue, Corner Shipwright Walk &, Scotch Row
---
Big Trouble Store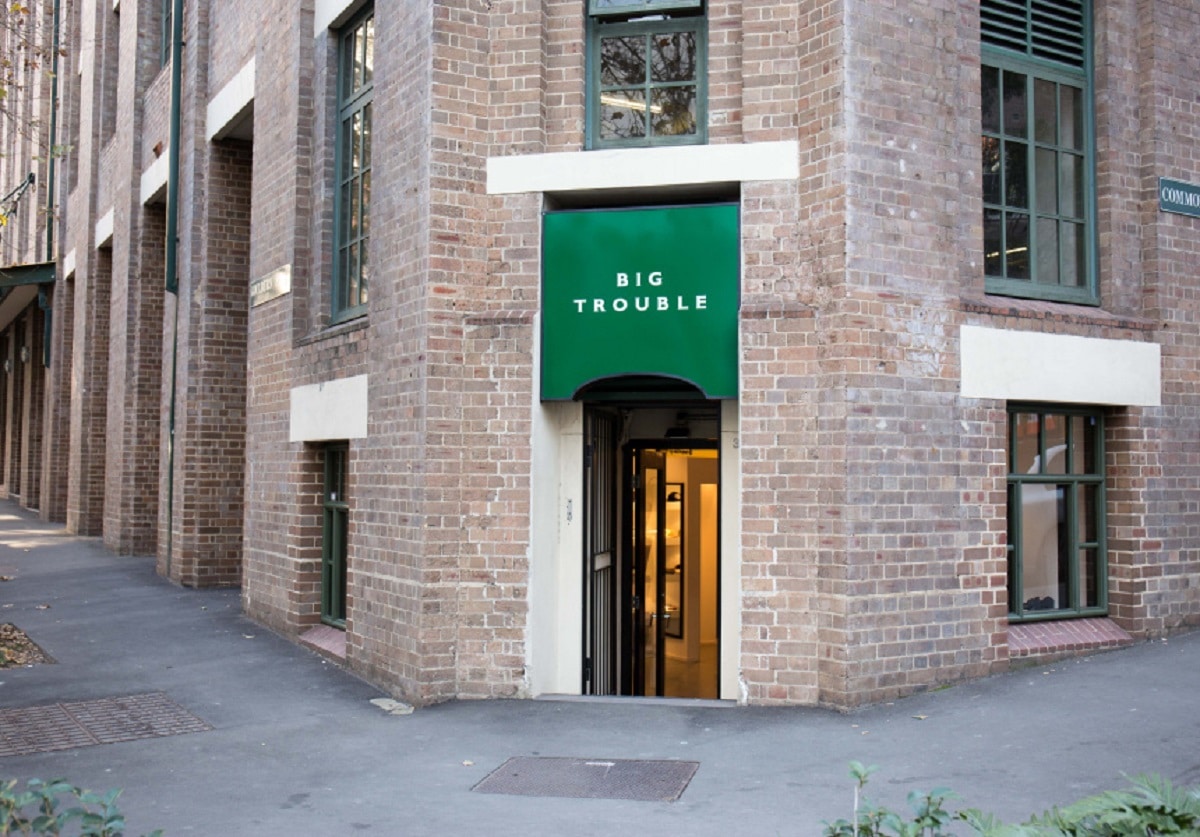 There are only two tent poles to the curation at Big Trouble Store – New York, and Tokyo. Although the scope may appear small, the depth of design on offer here is massive. The store itself outgrew its original Haymarket location and since took up in the old digs of Halfsleeve on Goulburn Street, regularly keeping the inner-city's best-dressed looking sharp with brands like Indispensable, New Balance, Nanamica, Papa Nui, Native Sons, Dead Feelings, and more men's streetwear fashion staples.
Address: Shop 3/133 Goulburn St, Surry Hills
---
P. Johnson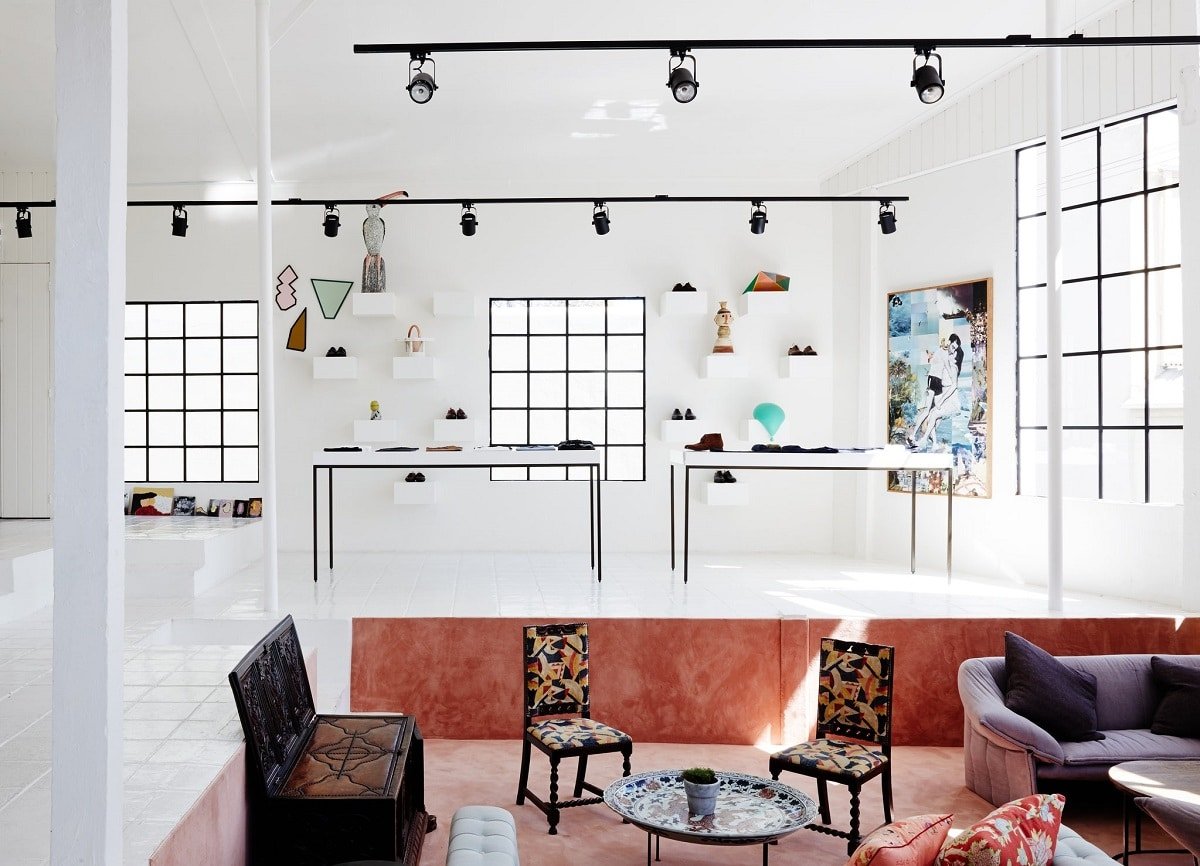 P. Johnson is another of those menswear stores that is more about made-to-measure than multi-brand menswear. Head tailor Tom Riley and owner Pete Johnson oversee a collection that's strong in fit and style, regularly attracting men who are constantly – and wisely – won over to the idea of wearing individualised clothing, as opposed to off-the-rack. The brand itself also offers plenty to choose from, in a suave Paddington boutique unassumingly positioned on Walker Lane.
Address: 7 Walker Ln, Paddington
---
Oscar Hunt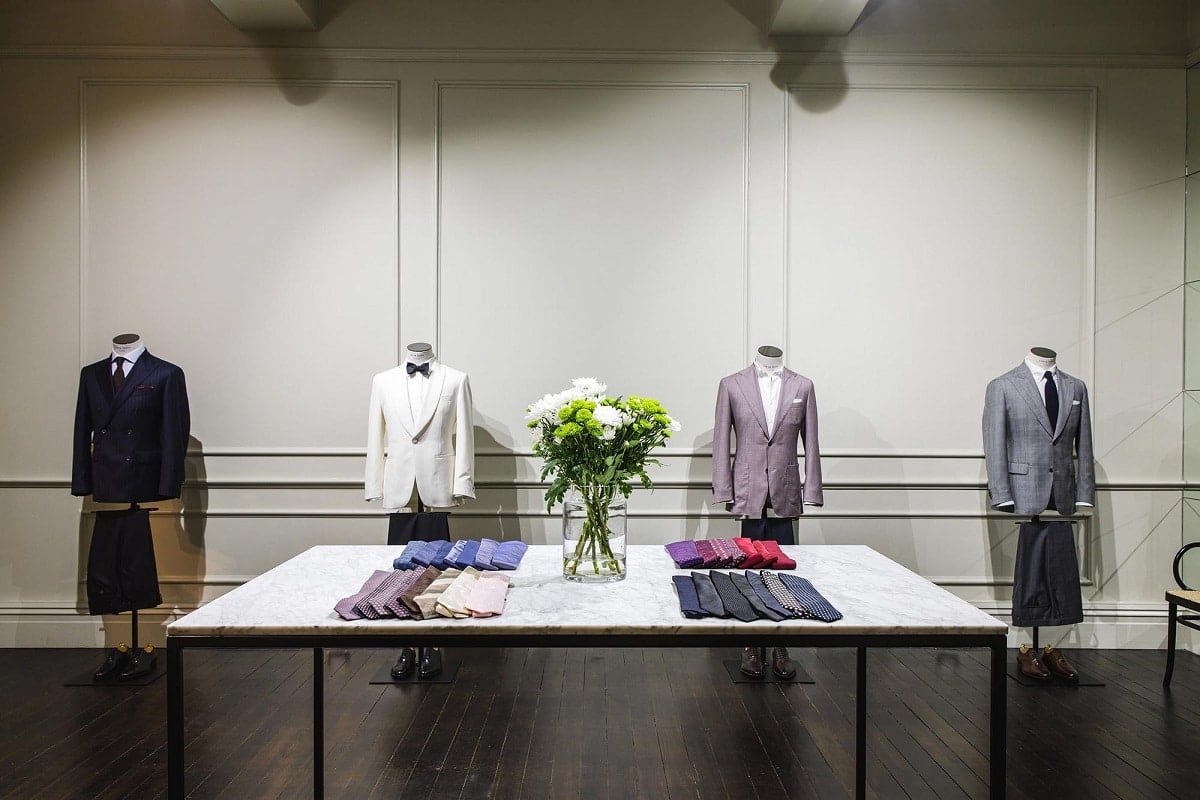 I can't mention carefully measured and tailored clothing without giving a special nod to Oscar Hunt. Much like P. Johnson, this isn't a multi-brand boutique, but it's definitely somewhere you'd go to get a cut and style that's made for you and only you. There's a big range of of attire to choose from at this tailoring boutique, from wedding and black tie standards, to casual and lifestyle suits and pants.
---
---
Address: The Strand Arcade, Shop 104, 412-414
---
Shirt Bar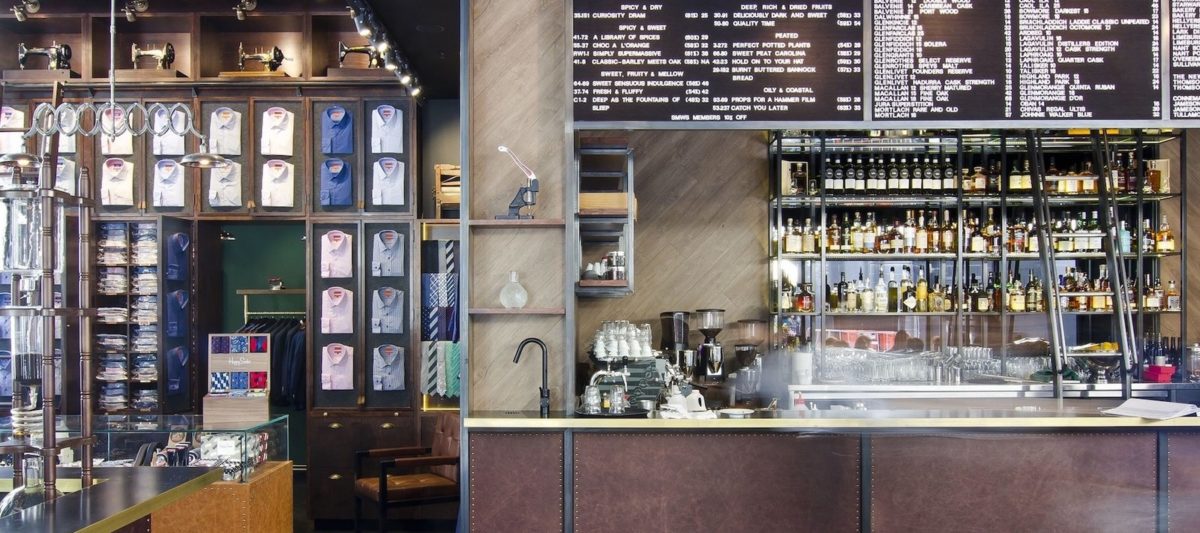 Located amongst the dozens of restaurants of Barangaroo, Shirt Bar remains a unique concept for Sydney – simply an equally adept cocktail bar, and a menswear store selling both ready-to-wear and made-to-order shirts. The onsite tailor is there for wedding fits and alterations, while the range in-store favours European design with brands like Ganton and Jensen. And since it's a licenced premise, Shirt Bar also offers food, coffee, cocktails, and a collection of well-sourced whiskies from around the world.
Address: Tower 1, Corner Scotch Row and, Shipwright Walk, Barangaroo
---
Sorry Thanks I Love You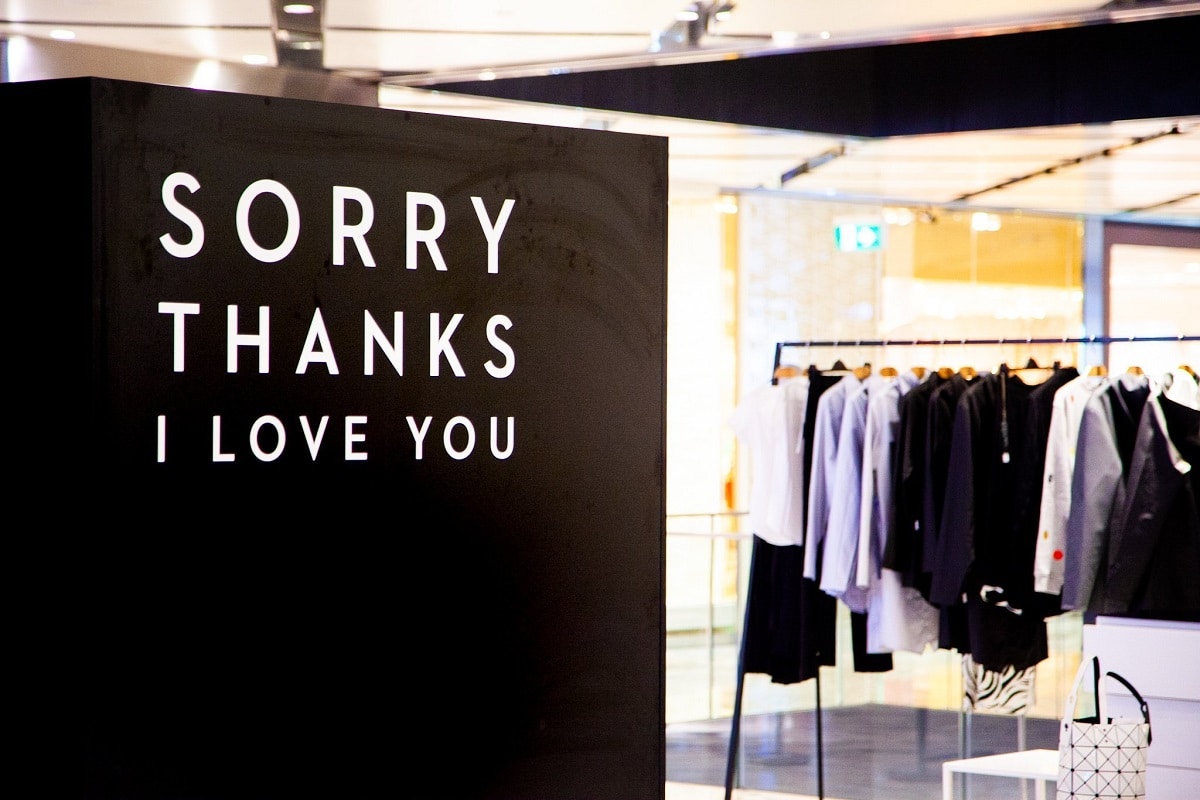 The odd name would make sense once you stepped inside this tiny boutique on the first floor of Westfield Sydney. The concept store is serious about doing things different – so different in fact, that they often host free in-store night yoga so you can stretch those muscles amongst racks lined with design-forward apparel from the likes of Commes des Garcons, Rick Owens, Bellroy, Maison Margiela, and Veja. Surprisingly, there's also a produce section with food and drink from the likes of Seedlip and Bruny Island Cheese, so you can pair your men's fashion with some great produce.
Address: Shop 1001b, Level 1, Westfield, Pitt St, Sydney NSW 2000
---
If you're from Australia's second city, make sure to check out this list of the best men's fashion stores in Melbourne.