The Blueprint Series is a rolling release of profiles on individuals from any walk of life, pioneers of what they do best. From athletes to artists, fashionistas to entrepreneurs, this series gives you a personal insight into the minds of masters at the apex of their respective professions.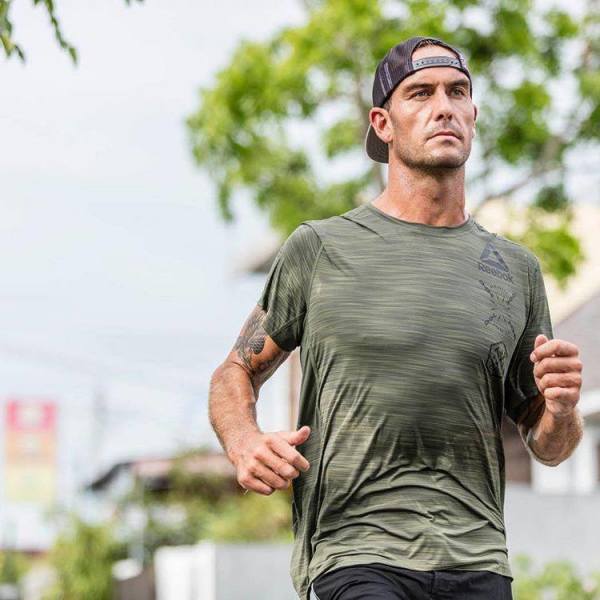 After ten years of trying, last summer Surf Ironman Matt Poole finally got that Professional Ironman Series win he has dreamed of since a boy. In order to take the crown, Poole had to beat nine time series winner and the undisputed G.O.A.T. of Ironman racing, Shannon Eckstein, in the final race of the series. You can watch how it unfolded below.
Despite his cheeky demeanour, Poole is actually a veteran of the sport; having now gone around the buoys in the past ten professional series. Over this ten years Poole has been incredibly consistent, whilst also bringing a certain level of X-Factor and excitement to the sport. A prime example of this excitement is provided in the image below: Poole can be seen arguing with his surf ski after it malfunctioned during a race. Despite this scuffle, and a career plagued by injury, from ten series Poole has still managed an impressive six round wins, twenty podium finishes and four series podiums. He can also now add series champion to that list.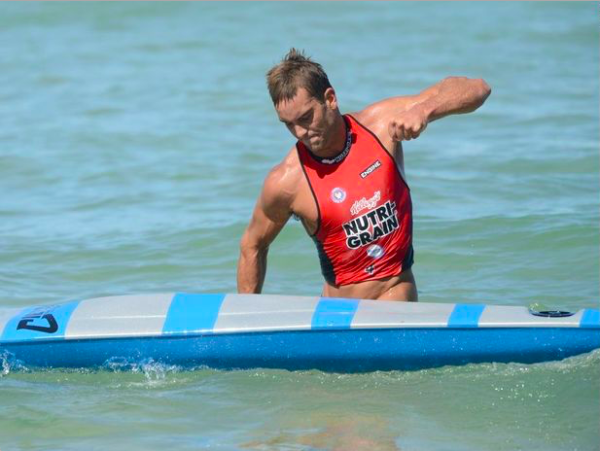 Ten years of consistent results mean ten years of hard training. Few sports can match the gruelling training required to be a professional Ironman or Ironwoman. When it comes to the work put in by these men and women, ten years of waking up most mornings before 5am to go swimming is just the tip of the proverbial iceberg.
That's a hell of a long time to be staring at a black line. So after a decade of rigorous Ironman training and racing, Poole has begun to mix it up a bit during his off seasons. He has competed in the prestigious Molokai 2 Oahu Paddleboard Championships (a gruelling 32 mile race across the Ka'iwi Channel – aka the Channel of Bones – between the Hawaiian islands of Molokai and Oahu), winning the event in 2014. Most recently though, Poole took out the YTL's Hotels Chapman's Challenge. Held at the Pangkor Laut Resort in Kuala Lumpur, the challenge consists of a 6.2 kilometre run around the private island's roadways and through the two million year-old rainforest, followed by a 1 kilometre swim in Emerald Bay before concluding at Chapman's Bar.
---
---
We caught up with "Pooley" to get an insight into the life of one of the world's best watermen, and to see how he prepares for races such as the Chapman's Challenge.
What words do you live by?
Work hard, stay humble. It's important as an athlete to earn what you get, always appreciate and never look down on anyone else. If you step on everybody when climbing the ladder, it will be a hard fall from the top!
What are your three most treasured possessions?
My dog Oakey, my professional Ironman series racing Lycra from my first series win (2017) and my Arcade machine in my house (it has over 2000 games including Super Mario Kart and Street Fighter).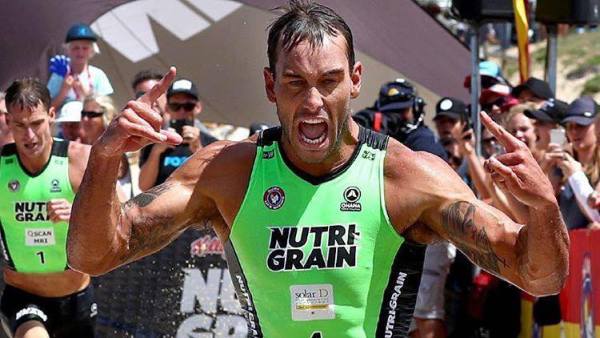 If you weren't doing this, what would be your ultimate alternate career?
I love the ocean, from a young age that was my passion before it became a job. I would love to be a professional surfer; they travel to some amazing places in the world and are always in the ocean surfing the best waves.
If you could be any age for a week, what age would that be?
---
---
16. Not old enough to be going to pubs (but still trying anyway), still at school with all my mates and not worrying about life, work, mortgages, girlfriends and all the other headaches of being a "grown up".
What do you consider to be your greatest achievement?
My biggest achievement is sports related. Sport has been all I have known since a very young age. I was born competitive and played a lot of sports growing up. At age 18 I qualified for the Professional Ironman Series, a dream of mine then. Ten years later I won the entire series after a decade of trying. There were plenty of highs, lows, injuries and mistakes along the way. It definitely wasn't a smooth ride!
How have you changed as an athlete since your series debut?
I'm constantly changing and always learning; if I wasn't I would have retired years ago. From a very green 18-year-old in the series with mostly natural talent and not a great work ethic, I had two paths to choose from: Ride the train and be happy with the results I was getting, or, watch, listen and learn from the people at the top of my sport – past and present – and shape myself into the best athlete I can be. Whilst winning the Professional Series was the biggest goal I had on my list, I know I can still continue to learn and be better.
What has been the steepest learning curve you have had to face in your career?
I have had a lot of injuries. Through that though I have learnt to become patient, resilient and to always stay positive. As an athlete we are wired to attack everything (training, racing, life) like a bull at a gate. When you have a serious injury you will spend a very unfamiliar amount of time laying around not doing much at all. Then when it is time, you start from the beginning i.e. rehab; doing repetitive small movements that become tedious and mind numbing – but without them your body will never completely repair. Your mind and body will play tricks on you, make you doubt yourself and question your abilities. There can be a lot of negative mentality. You need to take this experience and use it to make you stronger than you were before.
What does your training schedule look like when you're preparing for a race or challenge?
---
---
A lot of my training is water-based from my Ironman background, so I'm usually swimming four mornings a week, with four craft sessions (board and ski paddling) and also fitting in three to four runs on top of this. Depending on the time of year and season determines how long and the intensity of these sessions varying from volume and distance for endurance, right through to short sharp sessions focusing on power and skill.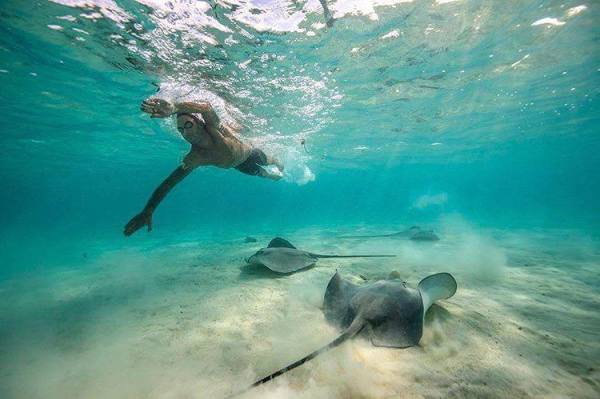 Is there anything you do to keep your training interesting so you don't get bored?
In summer I'm very busy with my Surf Life Saving Ironman racing, so in winter I like to mix up my training and races with travel and different styles of waterman events such as prone, SUP and ocean swims. These events take me all around the world to places like Tahiti, Hawaii, Fiji, Malaysia, and Denmark.
Are there any specific foods you eat/avoid or a diet you follow before a challenge or race?
I'm not too fussy with my food and my diet is very similar to most other endurance athletes. I like lots of clean healthy food high in protein and carbs, and I rely on electrolytes and caffeine for hydration.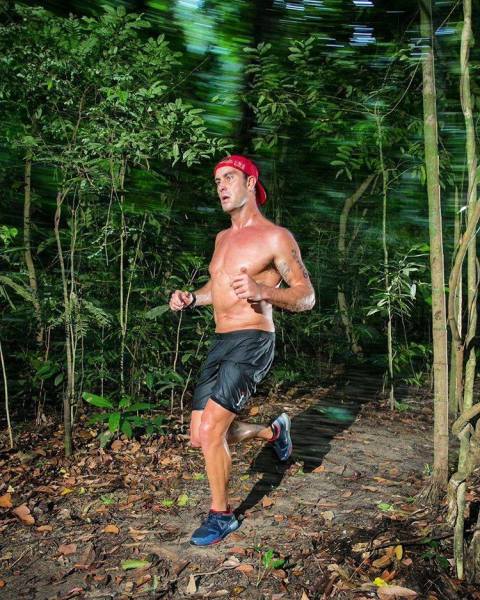 Do you have any insider tips you'd share with anyone looking to sign up to a challenge like YTL Hotels' Chapman's Challenge?
I think it is important to focus on your running and keep things interesting. Try breaking up your training with hill runs and off road trails if possible – this will keep you motivated and is also good practise for the Jungle Trail.