Nothing quite says timeless like a classic design. With that in mind, it's time to step up your collection with a bit of custom wrist action. Something that heralds back to days gone by. Something like UNDONE's Urban Tropical Chronograph.
The company offers fully customisable watches online, and now, they're presenting vintage chronograph timepieces to the world. Timepieces aged to such a degree of perfection, that even the most hardcore of watch collectors wouldn't be able to find a reason to complain. Regardless of being manufactured to appear that way, as opposed to going through the sand of time like the rest of us.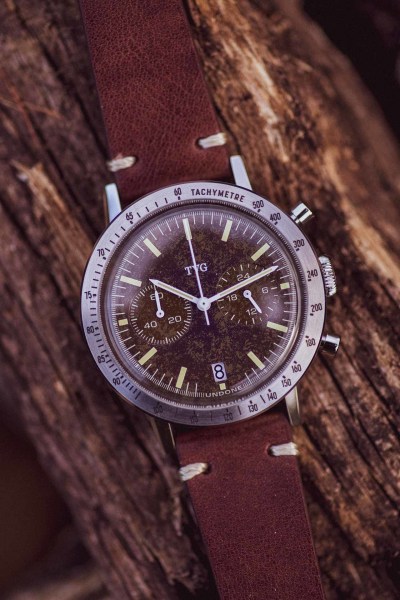 So how exactly has this been achieved?
---
---
The watch dials have been weathered to a warm, brown hue with the use of sun exposure
Extended exposure in highly-specific conditions is the only way dials of certain vintage watches can obtain that unique "tropical" colouration
The specificity of this process (as well as general scarcity of these watches) makes these timepieces highly-coveted by collectors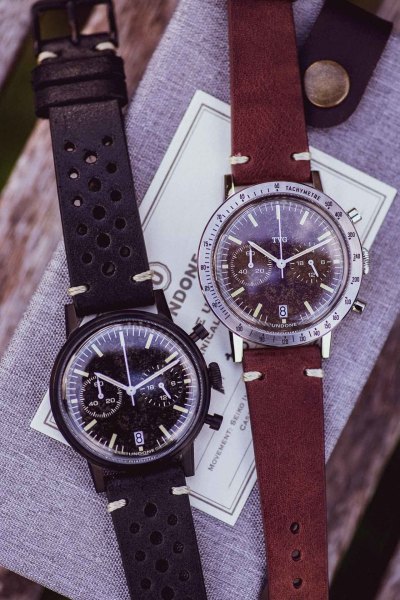 In terms of functionality…
UNDONE's upgraded bezel features a tachymeter
This enables you to tell the velocity of your travels
Why you or I would ever need this in day-to-day life is a question to be left unanswered
But for all you aviation and motorsport enthusiasts out there, it's your world
The Urban Tropical Collection also utilises mecha-quartz technology for its core movement
These timepieces are hybrids that possess both the maneuverability and accuracy of mechanical chronographs with the stability of quartz
All within a sleek, compact UNDONE exterior
The UNDONE Urban Tropical Collection dials will come in three colourways:
The collection's customiser will also feature an assortment of case colours and straps for a more personalised aesthetic. Further endeavours in the area of personalising are also possible for the case back, consumers having the ability to print any (and we mean any) pictures on the transparent glass, or even engraving artwork on the solid counterpart.
Check the Tropical Chronograph out here and more options here.