Looking for a cheap beach holiday to get you through the winter? There's now a list to help you make that choice. TravelBird uses the Beach Price Index to rank the world's beaches from cheapest to most expensive, based on what a person would spend on a typical day there. Looking at 310 beaches from over 70 countries, the index takes into account the price of sunscreen, beer, ice cream, water and lunch to sort through the selection.
There's definitely some surprising spots on the list, especially when you look on a country by country basis. The world's most expensive beach happens to be in Norway, with a day at Kristiansand Beach costing around $64.61 USD. At the opposite end of the scale, Vietnam's Cua Dai Beach ranks as the cheapest, costing a mere $13.18 USD per day.
Check out the top 10 lists for cheapest and most expensive below, as well as some rankings from Australia. View the full interactive list here.
---
---
The World's 10 Cheapest Beaches
1. Cua Dai Beach, Vietnam
2. City Beach, Vietnam
3. Long Beach, Vietnam
4. Marsa Nayzak, Egypt
5. Sunken City, Egypt
6. Varkala Beach, India
7. Benaulim Beach, India
---
---
8. Palolem Beach, India
9. Cavelossim Beach, India
10. Sharm El-Naga Bay
The 10 Most Expensive Beaches In The World
1. Kristiansand Beach, Norway
2. Huk Beach, Norway
3. Solstranda, Norway
4. Mareto Plage Publique, French Polynesia
5. La Plage de Maui, French Polynesia
6. Akrasanden, Norway
7. Hamresanden, Norway
8. Ribersborg Beach, Sweden
9. Anse Vata, New Caledonia
10. Anse Georgette, Seychelles
Australian Beaches Featured On The List, From Most Expensive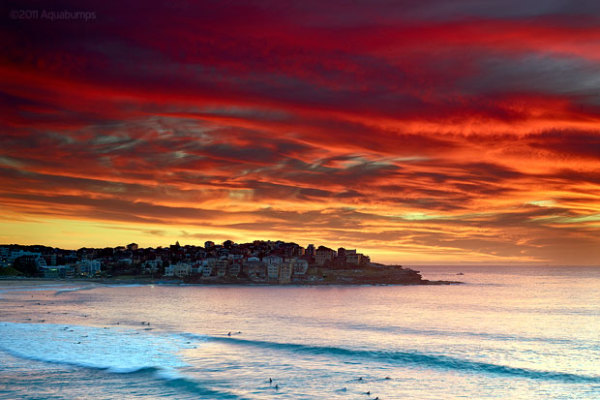 50. Bondi Beach, Sydney
53. Whitehaven Beach, Whitsunday Island
64. Manly Beach, Sydney
65. Mandalay Beach, Walpole
69. Mindil Beach, Darwin
70. The Basin, Rottnest Island
80. 75 Mile Beach, Fraser Island
82. Cottesloe Beach, Perth
83. Palm Cove, Queensland
84. Blinky Beach, Lord Howe Island