Above Video: Antonio Castiglia + Oliver Pether
Music: Akay (@thisisakay) 'Forever In My Mind' – Facebook + Twitter
Extra Gear Provided By: The North Face (@thenorthface_aunz) – Facebook + Instagram
---
---
Firstly I'd like to disclose that I'm no car expert. When Ford invited Boss Hunting to test out their SUV's in the Philippines, I was pondering whether my driving abilities would even be up to scratch. So basically you're going to get a virgin experience of what went down with Ford and the 4 types of cars I got to drive. I mean if I can drive them, so can anyone with half a brain.
Although Ford were lovely enough to fly my videographer/best mate and I out (on Qantas business class no less) and put us up for a couple of days, this will be a unbiased evaluation of everything that went down.
Landing in the capital Manila, we headed through 3 hours of traffic to a place called Clark (an ex-airforce base). The volcano of the area, Mt. Pinatubo, sat glumly on the horizon and as we got to our hotel rooms late that night the briefing for the next 2 days was shown to us. The idea was to drive 4 different SUV's to get 4 different experiences around the area. Here's what happened with each vehicle.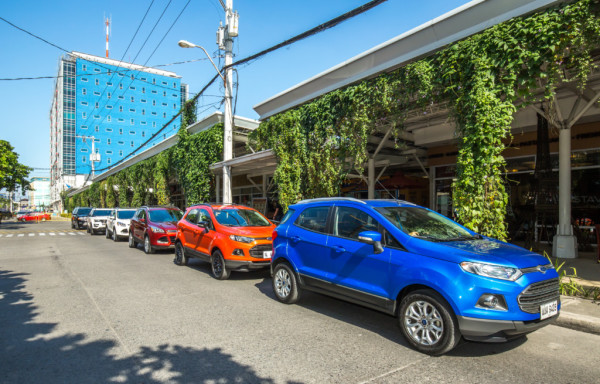 SUV 1: Ford EcoSport
Waking in the early morning, we headed to our first car, the EcoSport, which was designed to be the vehicle for "urban discovery". To be 100% honest, the initial drive with it was underwhelming. When you hit the gas you don't get the oopmh you usually do. But that's not what this SUV is built for. It's designed to be nimble in the tight streets of the city. The Philippines basically has no road rules, so being able to easily dodge crazy oncoming traffic was essential.
To truly get a baptism by fire we headed into the nearest city, Angeles, to dart through the streets. The goal was to reach Nepo Market to bargain with the locals. One of the most interesting tests was when we bought a tray full of coconuts. Now imagine 2 pasty Australians (blame the Sydney winter) hauling a massive tray of coconuts across the streets of a bustling market and attempting to shove that tray into the back of car. Hard right? We managed to slot the tray into the back of the car no problem. So although the EcoSport is smaller compared with other SUV's, the adjustable cargo space makes it easy as to pack anything you need on the fly.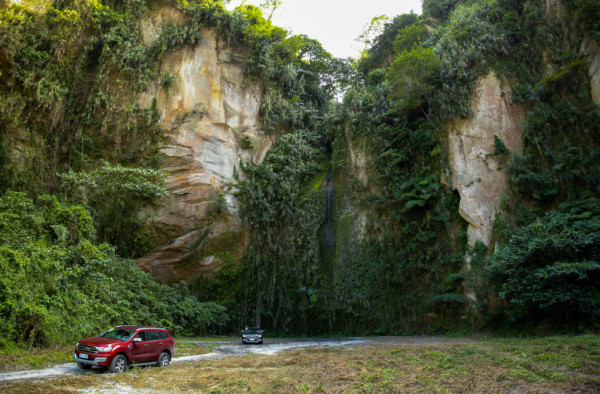 SUV 2: Ford Everest
This was by far my favourite car. The Everest was the car with the ease of use. We went to test it out on a river bed right in the volcanic area. I have never driven off road before, so to be honest the prospect of driving across a semi dry river bed filled with lahar (a dirt like substance partly made up of ash) was nerve wracking. But with the aid of a special dial which allowed you to switch between terrain types, we glided through the water effortlessly. The Everest handles amazingly, even when our incompetent driving skills caused us to clip rocks. You'd begin gliding completely out of control, only to readjust and get back on track with a couple of steering changes.
The idea was that for most of the drive we'd have to keep above 30 km/h, otherwise we'd be sinking into the mud. Revving the engines, there's no better feeling than smashing through the shallow water and seeing it spray all around you. It's what makes you speed through those massive puddles in after the rain. So imagine that puddle and extend it by several kilometres. We were in childish jubilation for a decent number of hours as we cut through the trails.
---
---
The spectacular reward at the end of the beds was an enclosed valley area with walls of green on all sides. It truly made us feel like we were in the jungle.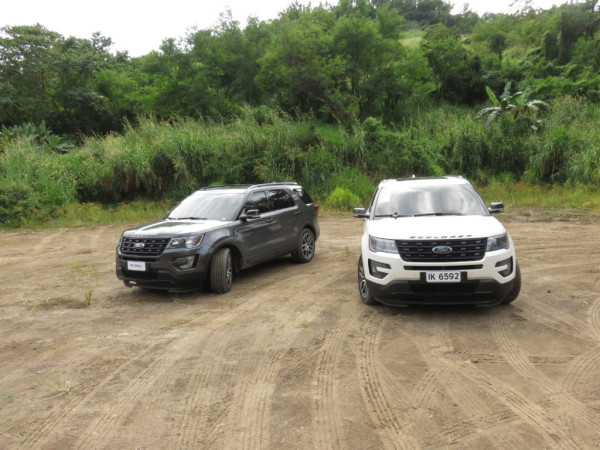 SUV 3: Ford Explorer
On day 2 we started out with the Explorer. It was an absolute beast, but actually isn't available in Australia. When you get in the car, you can see why. It's a monolith built for the American roads. Saying that, it was still agile enough to make it's way through the towns outside of Angeles, navigating it's way through the rainy rice patty fields and tiny rural roads. I must also commend how stable it is. We had to hit up a dirt road to get to one of the stops and it managed to slot through narrow parts of the track with ease.
Isolated and in the jungle we settled down at a place called Green Canyon Eco Art Resort for lunch. It's an amazing place, with chances to get massages, explore the surrounding country and even use a damn wave pool. The landscape was filled with thick jungle and the humidity really helped us to appreciate the interior of the car and it's air conditioning. Needless to say, I can imagine transit both through the countryside and city with it. The Explorer is able to handle the terrain, with it's big and powerful exterior, but is also perfectly comfortable inside, showing it to be a good everyday use car.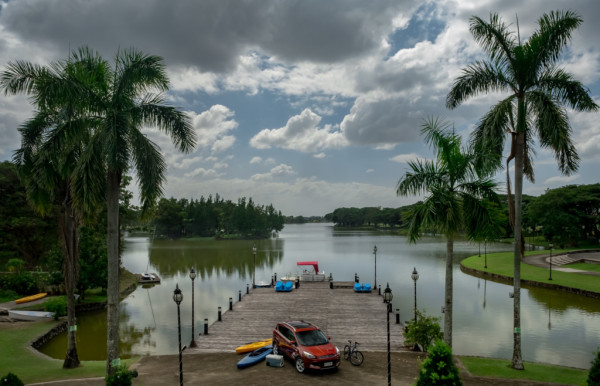 SUV 4: Ford Kuga
The Ford Kuga was honestly the most bland out of the four cars; there was nothing particularly amazing about it. When we took it to the test by ducking through peak hour traffic in Angeles, it was nimble and small enough to slot in with the other cars on the road. It also had a decent amount of speed when we hit the highways and was super easy to handle. I'd say this is the car that you'd go for if you want a good all rounder.
It should be noted that I was not the primary target demographic for it's use, as it's designed for "family friendly escapes". But if you're looking for a vehicle that you could take on a weekend getaway, this is the go to.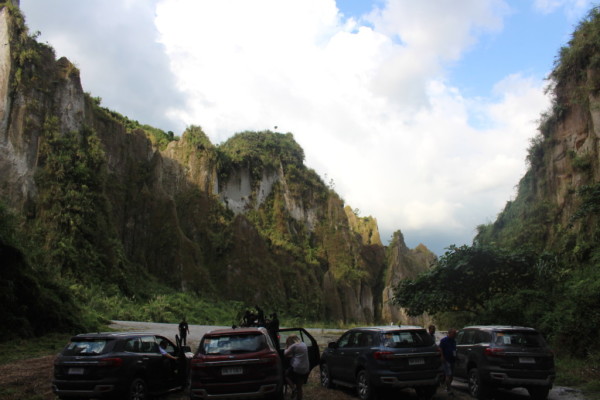 All four cars were amazing to drive and when paired with the spectacular landscape it was a truly awesome experience. Check out more from them at ford.com.au and watch the above video for a more chilled out recap of what went down.