Just like the world of yachts and cars, there are varying classes of aircraft. You have everything from your classic entry-level propeller planes to the pinnacle of air travel, private jets. It's now normal to expect cinemas, showers, and bedrooms on board these exclusive space in the sky, but if you thought the luxury travel world had peaked, think again.
Airbus have teamed up with the Italian supercar manufacturer, Pagani Automobili to create the Airbus ACJ319neo Infinito. An 8 seater jet that can fly up to 12,500 kilometres, or 15 hours straight. But this isn't even it's first class feature, we're here to talk about the "sky ceiling".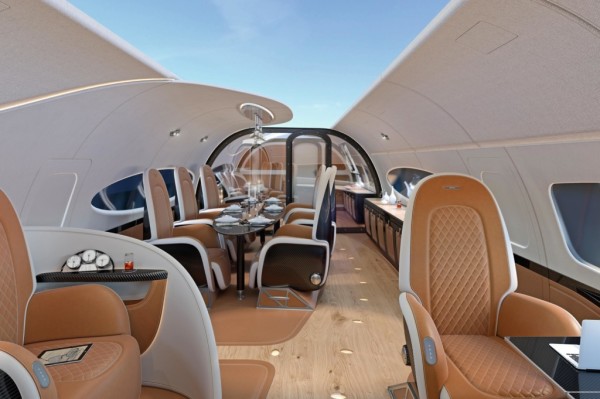 What looks like a glass ceiling is, in fact, an illusion. A high-tech screen extends the length of the cabin and projects a live view of the sky above the aircraft. High flyers can now have an unimpeded view of the stars without having to fight for the window seat.
---
---
As for the interiors, it's unsurprisingly a costly business and safe to say they didn't hold back. The design is super slick, mimicking the décor of Paganini's multi-million dollar supercars. Think leather, wood and carbon fiber. And yes, there is obviously a cinema, master bedroom and ensuite onboard.
Airbus are yet to release the value of this model but expect big figures. The 'basic' Airbus A319neo costs $US99.5 million and this excludes the interior design. Better get saving.