Got at evening to burn in one of the world's busiest cities? Hong Kong is full of excellent nightlife, so the options can definitely be overwhelming when it comes to picking a way to spend your time. To help you out, we've compiled an evenings itinerary for one night in Hong Kong. By no means an all encompassing selection, it'll still get you started on an enjoyable night.
Thanks to Cathay Pacific for flying us over to Hong Kong to check some of these spots out.
Pre-Drinks
Before heading into the swelter of a Hong Kong night, you need to make sure you've got enough jet fuel to sustain the upcoming shenanigans. Starting at around 5 or 6 means that you'll want a full blown view of the city skyline lit up by the lowering sun. This is where rooftop bars come into play. The range goes from the slightly pretentious to the downright luxurious, with each offering a slightly different perspective on the city.
---
---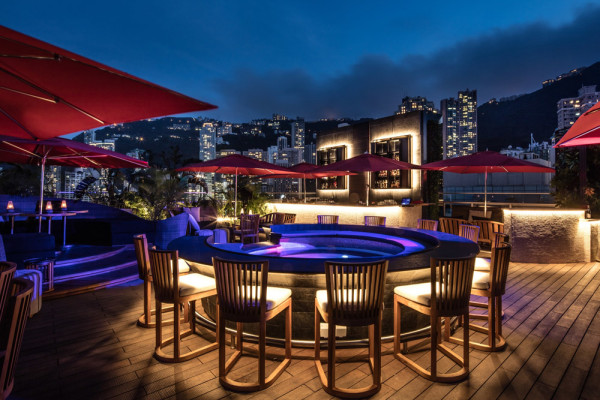 CE LA VIis a good option straight off the bat. Atop the California Tower in Lan Kwai Fong, CE LA VI boasts almost 360 degree views of the city. The 25th floor bar has an amazing decked area which includes a hot tub and plenty of seating space. There's even a level downstairs with a more traditional darkly lit dance floor, perfect for when you get sick of the spectacular cityscape outside. Definitely grab a twilight champagne here whilst taking in glimpses of Central Hong Kong.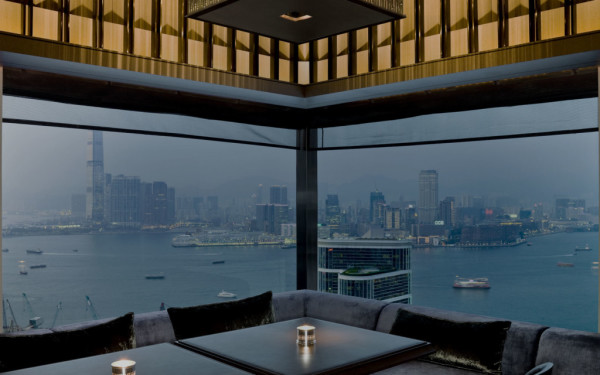 At the more luxurious end, Cafe Grayis an indoor bar situated on the 49th floor of the 5-star Upper House hotel. Staring directly down at Victoria Harbour, it's a top notch spot to watch the sunset unravel. With seating perched right upon the panoramic glass windows, it's hard to miss the scenic transition from day to night. The cocktails are top notch too, with the Hong Kong Highball one to tick off the list.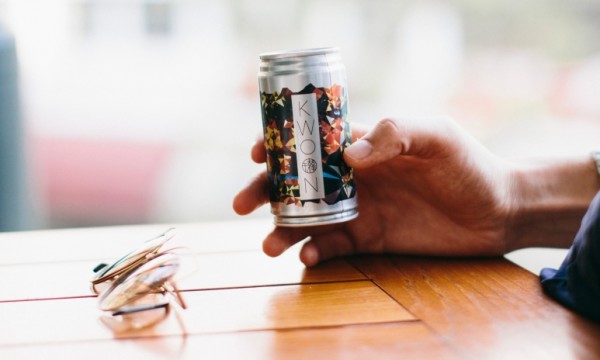 Not enough time for pre-drinks? Don't worry, Kwoon By The Woodscreates fresh, on the go cocktails in a can. The unique concept involves carrying out the canning process right behind the bar, meaning that the long lasting drinks are straight from the shaker. This leaves you free to explore Central whilst getting a proper drink in.
Dinner
With a belly now filled with alcohol, it's time to get some food in. Hong Kong is known for it's interesting take on a wide variety of cuisines, so in all honesty you'll be spoiled for choice. While we may not be able to cover all the great places to eat at, here's a couple of approachable suggestions to get you going.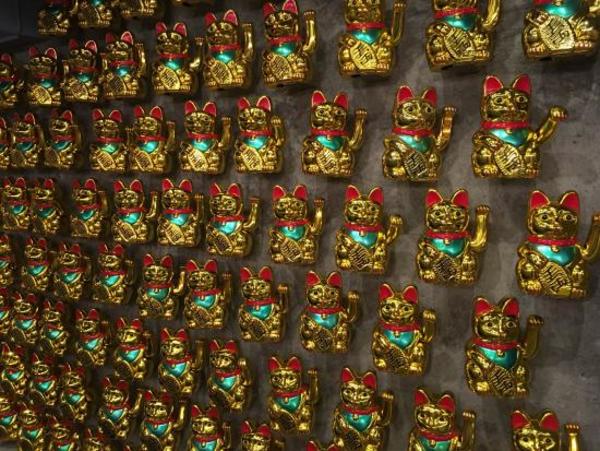 Just off Lan Kwai Fong, Ho Lee Fookis an Asian fusion restaurant that entrances you from the very beginning. Walking down the stairs into the basement area which contains the seating, you are greeted by a wall of golden waving cats who beckon you into the darkly lit depths. The space below gives off a subtle neon drenched Blade Runner vibe. Food is of course amazing, with a wide variety of dishes to pick from. The sang choi bao is highly recommended, as is the roast Wagyu short ribs. Desserts are not bad here either, with Breakfast 2.0 being a sugary take on all things brekky, but you may want to save yourself for later.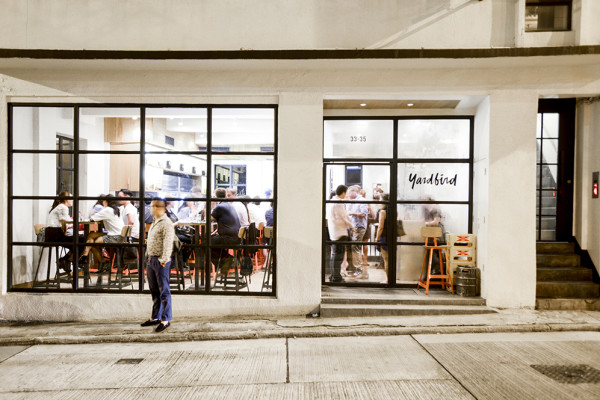 Next up is Japanese eatery Yardbird, which offers sumptuous dishes in a casual "after work" setting. The food is all fresh off the grill and is accompanied by an epic selection of cocktails. Highlights include the edamame, rice cakes and Korean fried cauliflower. This is definitely a place to hit up if you want to share, as portions can be on the small side. The ingredients are also limited, meaning that dishes can easily run out for the night. Get in early to ensure you get the full menu selection.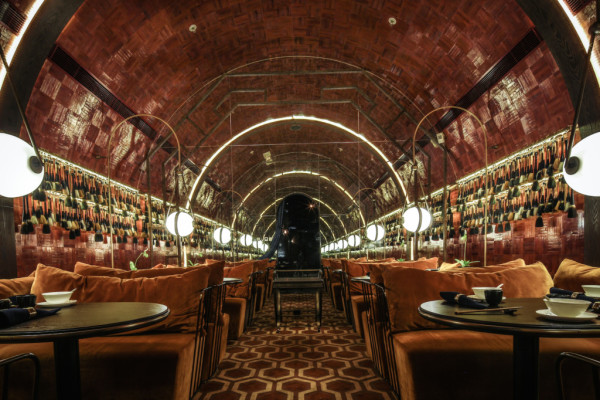 Last pick is Mott 32, a luxury Chinese eatery located right in Central. If you're looking for traditional mainland options with a twist, this is the place. The menu features their signature Applewood smoked Peking Duck, using a custom built oven and fridge to deliver the highly rated dish. Dim Sum is also hugely popular, with modern and creative cooking techniques really setting it apart from the rest. Make sure you reserve a place because it can get packed.
---
---
Dessert
Whilst you can have excellent desserts at all the restaurants listed above, it's good to head to a specialised shop to satisfy your sweet tooth. So after you've stuffed you face with food, find some more room for two excellent dessert places.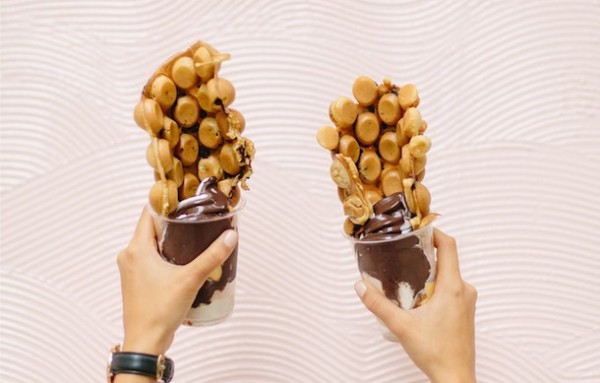 Oddies Foodieshas become an internet sensation due to their pairing of Hong Kong's infamous egg waffles with gelato. It makes for a mouth-watering combination that's not going to help your waistline. They also offer Messina-esque flavourings which change up on a regular basis, so it's a different experience every time you go.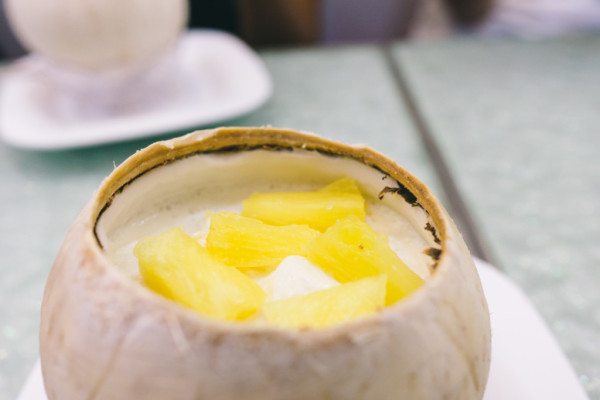 If you want something a little more left-field, Heart's Dessertmakes an awesome range of delicious coconut based offerings. The most in demand menu item is probably the coconut flan, which is served up in a shell with a variety of toppings. It makes for a refreshing treat to (almost) finish your night.
Nightcap
Need a bit of a comedown before you head to bed? Finish up right and grab yourself a drink at one of Hong Kong's many late night bars.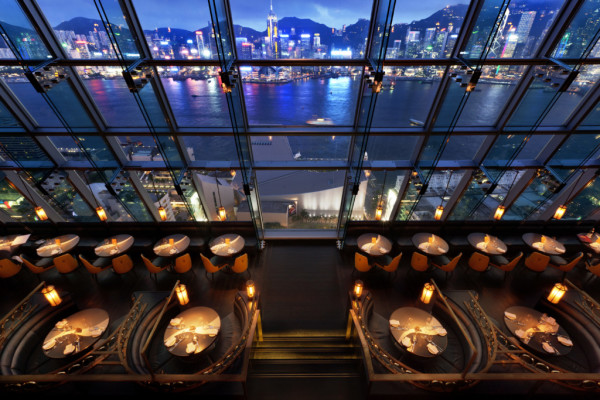 On the other side of the harbour in West Kowloon is OZONE, a gimmicky albeit awesomely positioned bar sitting on the 118th floor of the Ritz Carlton. With crazy views over the harbour to the main city, it's a marvel to see Hong Kong lit up at night whilst downing a couple of drinks.
If you're looking for a more low key way to finish, head over to Angel's Share. The whisky bar, named after the phenomenon that happens when you barrel the drink, has a comprehensive selection of drinks to choose from meaning you'll definitely be spoilt for choice. The setting is also the typical low lit affair, meaning you can sink into the shadows and ponder the occurrences of the night.
For more details on Cathay Pacific (@cathaypacific) who flew us to Hong Kong, head here.