A pair of shimmering skyscrapers are currently under construction Hangzhou, China. But these are not normal buildings, they present an epic amount of variation for those wanting to take a peak. The Chinese towers will be composed of glass of varied shades that will refract light differently, creating glimmering effect where a building looks a different colour based on where you're standing.
Looking to be completed by 2019, the Zhejiang Gate Towers will feature 90 stories and two large rooftop gardens, along with reduced environmental impacts via specially designed glass and building material. Take a peek at it's full, digitally rendered length below.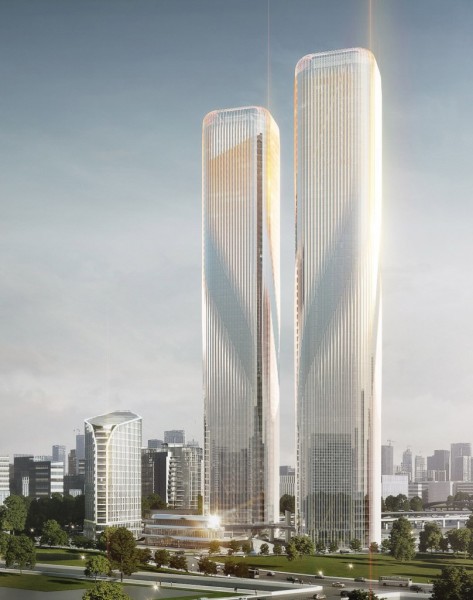 Check out more epic architecture from China here and a luxury car "vending machine" from Singapore here.
---
---