There aren't many destinations more synonymous with European summer than Ibiza and Mykonos. Now, in what might be the dream island-hop to end all island-hops, a brand new direct flight service between the two party Meccas is about to launch tomorrow courtesy of Aero.
The only nonstop, roundtrip flights available between Ibiza and Mykonos will operate from July 16 to August 20, allowing hardcore partiers to tick off two paradises in a single day.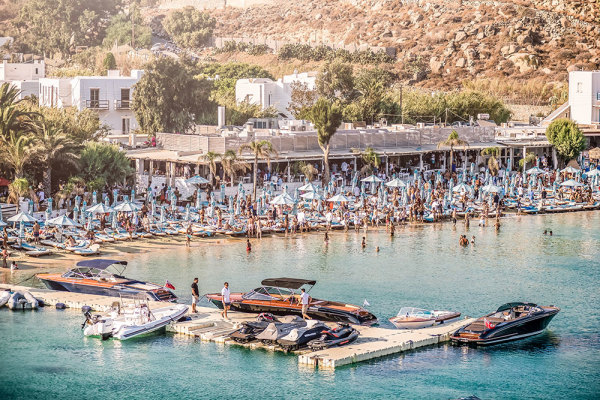 Guests will be ferried between the two in a luxurious CRJ-200 jet that can shuttle 16 high flyers at a time in comfortable leather seats, all the while enjoying attentive in-flight service.
---
---
The semi-private flight experience is the perfect middle ground for those looking to skip the crowds and enjoy the benefits of a private air travel without forking out thousands of Euros for the privilege.
From our quick glance, the cheapest price we've found one way is €650 (roughly AU$1000). Those astutely observant of the terms and conditions will also notice that customers are permitted to change their flight date for a €100 fee, without having to make up the difference.
Want to fly on a date that's a little too steep for your budget? Try booking another date and just copping the €100 – you could easily still save yourself a few dollars.
To book, check out aero.com
RELATED: Ibiza's Isla Sa Ferradura Is Available For Rent This Summer
RELATED: 8 Euro-Summer Flogs Clogging Up Your Instagram Feed