The term high rise living has never been more applicable than this five-story conceptual cliff face home on the Australian coast. Planned by design company Modscape and entitled the 'Cliff House', this remarkable property offers incredible ocean views in a modern and stylish home.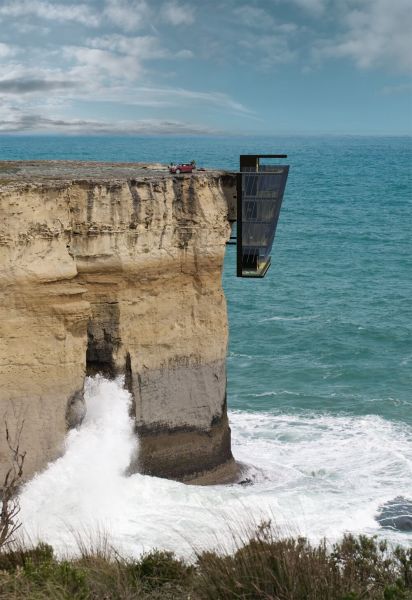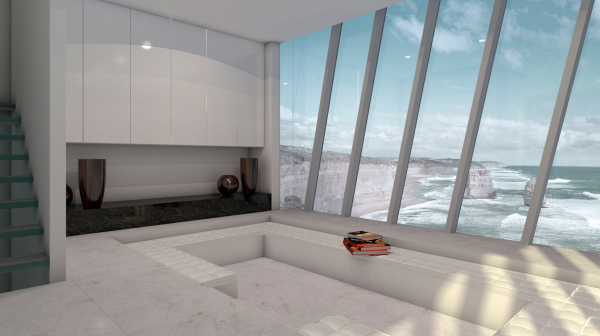 Inspired by barnacles that cling to the hull of a ship, the Cliff House is designed to hang from the cliff as a natural extension of the environment. The ceiling-to-floor walls provide breathtaking views of the surrounding coastline and open sea while the house itself utilises prefabrication methods, with each storey attached to the cliff face using specially engineered steel pins.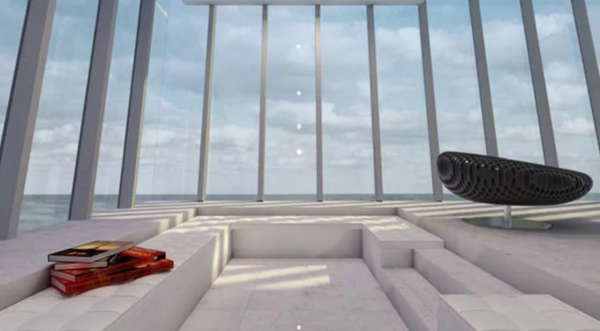 Entry is via the garage on the top floor and an elevator is used to connect the floors below. The five-level home includes three bedrooms, two bathrooms, a living and dining area, BBQ facilities and a spa. The minimal interior design reflects the stark nature of the land and helps accentuate the views.
While we probably wouldn't take the risk with the state of our local erosion rates, if you're interested in exploring more of Modscape's incredible home designs you can check them out here.
RELATED: This luxe Sydney beach cabin is only accessible by boat