Rockstar Games has been promising a casino in Grand Theft Auto Online for around five years and this week, they're finally delivering the goods.
From tomorrow, the Diamond Casino & Resorts is opening to allow players to gamble away their hard-earned cash on a variety of classic casino floor games in downtown Los Santos.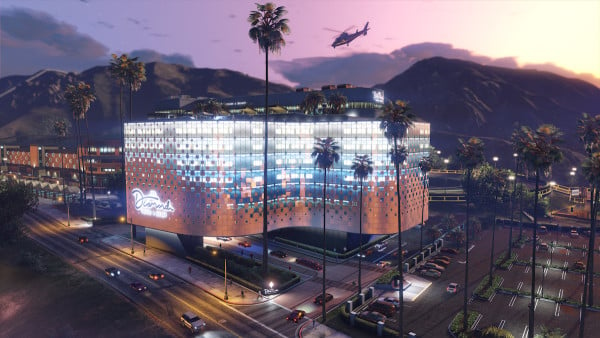 In the main rooms, you can try your hand at three-card poker, slot machines, blackjack and roulette, while in the casino lounge you can bet on virtual horse races. In the lobby, there's a "Lucky Wheel" that can be spun to win chips, in-game cash, luxury items and even sports cars.
---
---
For those willing to splash the cash there are a number of VIP Penthouses up for grabs. These deluxe digs include infinity pools, spas and city views, along with access to a games arcade, media centre, high roller tables and a private limousine and helicopter charter service.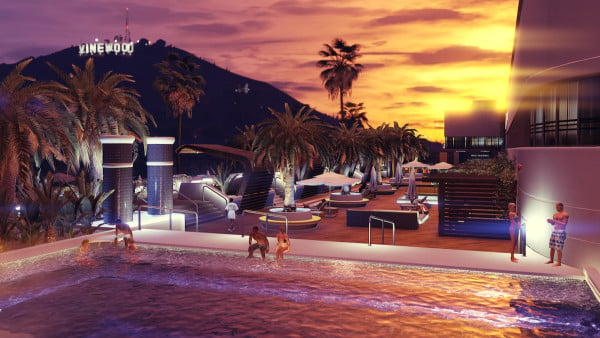 The opening of the casino also means a host of new missions to play. Befriend casino owner Tao Cheng and help him protect the casino from a corrupt family of Texan petrochemical magnates, or get in touch with Diamond's head of operations, Agatha Baker, for some under-the-table business. Completing the fresh storylines will unlock access to a brand new vehicle never seen before in the GTA world.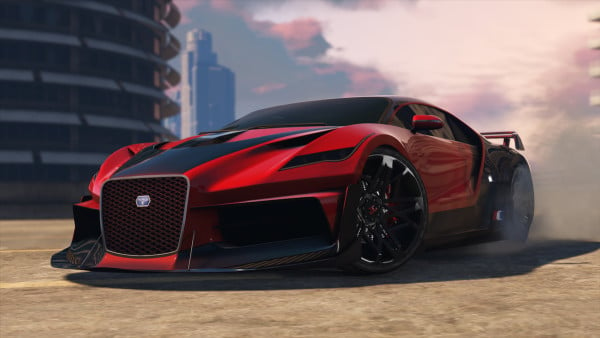 Those who connect their Twitch Prime account to their Rockstar Social Club membership will also receive a US$1.25 million cash injection for use at the casino along with up to 15% extra GTA$ on purchases of Shark Cash Cards.
Check out the teaser trailer for the casino below and head to Rockstar Games for more details.
RELATED: GTA 6 Rumour mill: A Narcos-inspired game set in Brazil