From a small screen soap actor to one of the most celebrated and admired names in the business, George Clooney is a man that resonates with almost anyone.
His gentle demeanor, tough morals, and suave charisma have charmed the best of us, so when we heard this story you're about to read, it was as incredible as it was unsurprising.
At his Los Angeles home in September of 2013, George once called upon 14 of his closest friends for an intimate dinner, but one that had a very surprising gift bag. The events of the evening were only publically recounted for the first time late last year by his close friend and business partner Rande Gerber.
---
---
Despite little more instruction than to bring themselves to Clooney's home for the evening, when guests arrived they were curious as to the black suitcases placed under each of their seats.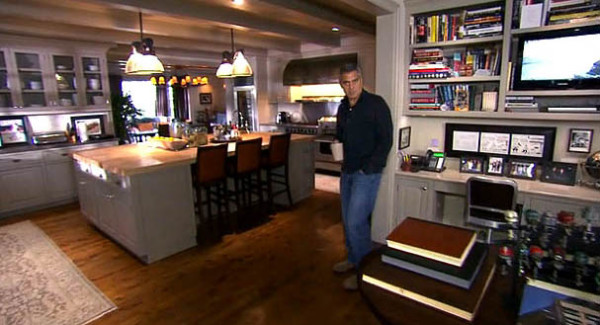 Gerber spoke of Clooney's few words he said to the table as they took their seats. "George began to say. 'Listen, I want you guys to know how much you've meant to me and how much you mean to me in my life. I came to L.A., I slept on your couch. I'm so fortunate in my life to have all of you and I couldn't be where I am today without all of you,'" Gerber said. Clooney went on, "'So it was really important to me that while we're still all here together, that I give back. So I want you all to open your suitcases.'"
Each suitcase contained $1 million in $20 bills.
Clooney sought to reassure his friends that they never had to worry about paying off their mortgages or putting their kids through school. While you may assume that those with a personal invitation to George Clooney's dinner party surely aren't short of a quid, Gerber recalls that one of the attendees was actually a bartender at an airport in Texas.
For a deeper dive into the man, his humble upbringing, and his wife's human rights work, check out his spot on David Letterman's interview special 'My Next Guest' over on Netflix.